Flygodess, I do not think I said they ( Outcast or Bucks ) where better than North Fork for whitewater.
By mentioning the Renegade, the Rampage, the Assault, the XX or any of the frameless models and even the X5 you are really talking apples and oranges from the sounds of it. As I look at some of the "heavy duty" pontoons I can't help but notice that a lot of them are not set up to have your legs and fins in the water. The Outcast PAC 900 Pontoon Boat shows you that you can have a lightweight boat to fish still and moving waters that doesn't sacrifice quality or durability. I grew up in Creek Company boats, have had a couple of outcasts, but I picked up one of Dave Scadden's outlaw rampage's a few years back, and it is (so far) a far superior boat. I weighed about 280 last year, and took this boat on several mulit day trips fully loaded with about 200 pounds of gear and was able to drift fish (with float tube fins),without any real change in how much it drafts. But the decision to what you buy should come down to what you're going to use it for, most guys up here are using their boats to get from hole to hole on the Kenai, if that was all I'd be using it for, I'd buy one of the boats at Costco for $300. What waters do you see yourself mostly floating, yet also occasionally you may find yourself running?
What would be your most common means of accessing the majority of floats, and may also there at some time be hiking (short or long treks) in to flying in? Could you ever see stretching the payload to bring along or rescue aboard an extra person in a pinch? Just wondering what everyone's opinions are on the different models and what has worked best in these waters.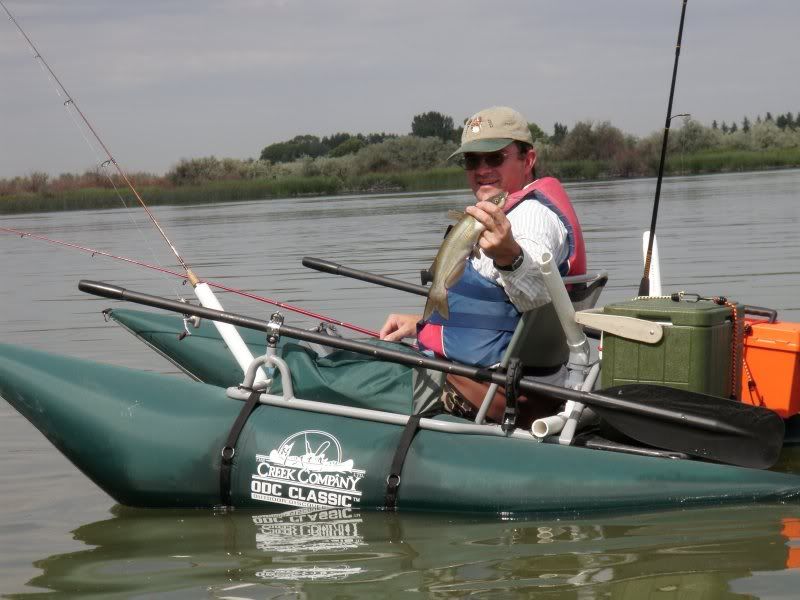 I will say this I agree with IF you are thinking of any kind of whitewater then get the best you can afford. The 900 has a bit more stability for bigger water and more cargo space than the PAC 800, and it can still be maneuvered by fin kicking or you can use the oars.
The frameless design is just as rigid as any of the framed systems I have rowed, and to be able to be on the water in less than 15 minutes, from the trunk of a car is awesome.
If you want to hunt, and go on multi day trips, go with the Outcast or one of Scadden's boat's. My son likes his and it is light but they don't have PVC covers and they don't handle extra weight well at all. This dependable pontoon features a four-piece, simple, strapless aluminum frame that attaches to a pair of 9-foot long pontoons, with enough rocker to be maneuverable but not so much that you feel tippy, even in moderate rapids.
The only complaint I've had, is that I literally had to threaten to show up at the sportsmans show and drop the boat at his feet to get the warranty honored.
I agree they are a great option for flat water , minor rapids but not the best choice for any kind of whitewater. Weighing in at 45 pounds, the PAC 900 is ideal for solo anglers, no matter where you're heading.
The 1100 PVC fabric is filled with urethane AireCells that are as rugged as they come, and the welded seams ensure that you won't take on water and find your pontoon half-submerged. Large gear deck, nice rod holder attachments (a must), tracks very straight and can be portaged very easily.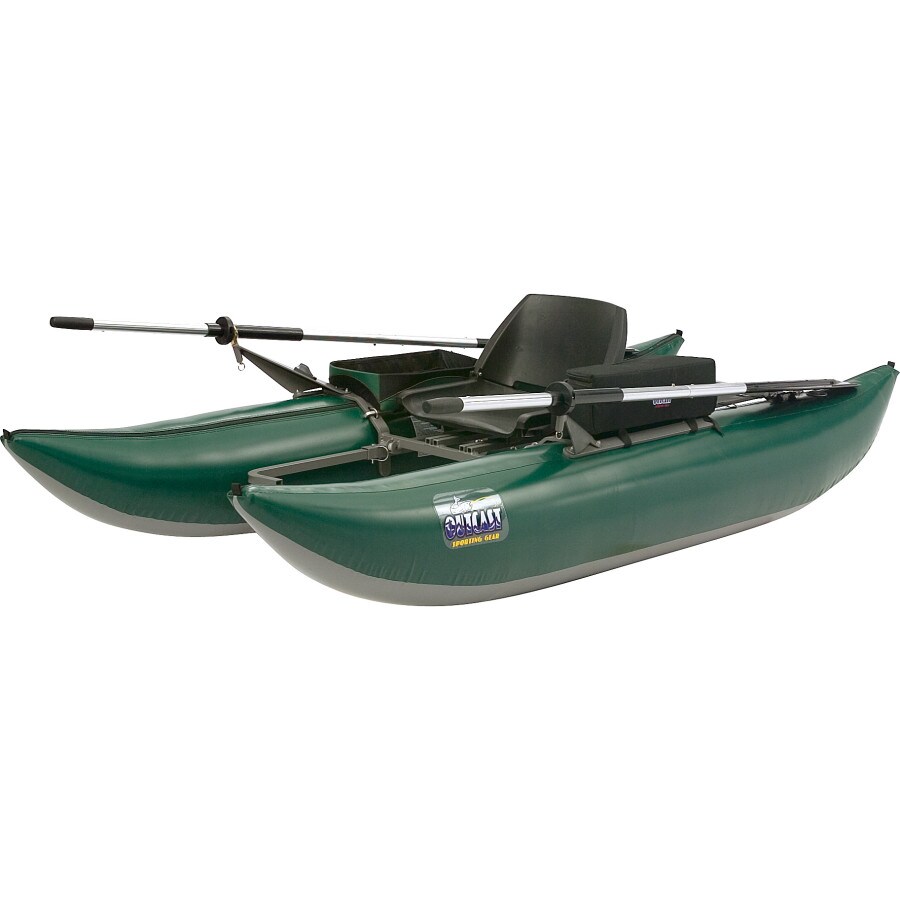 There's a motor mount on the back, if that's your thing, two Leafield B7 valves for easy inflation, and two seven-foot oars for easy and powerful paddling. Also on their upper end models there is a 10 year NO FAULT warranty which gives you peace of mind. I have rafted all over the east coast and did a 14 day Main and Middle Fork Salmon River trip a year ago. I personally disagree that NFO are not a good choice for white water, or that the equal in Outcast or Bucks is better. A present to myself after having 2 heart attacks a yr before ( i wanted to do it before i no longer could ) LMAO I went with Canyon White Water Inflatables . For the next level down either Bucks Bronco Supreme or Pac900fs , Scadden X5 If also the possibilities of hiking in with unit then I think North Fork's Renegade is the top pick . I was hammered in a hydraulic and by the time it kicked me out I had a 200 yd swim downriver to the last raft for pick up. I would put a 5 hp outboard on the back and a 50 pound thrust electric on the front and I would be set. I will say Catchercraft is one of if not the nicest manufacturers to talk to - AND I did not purchase their product .