I have even thought about applying a veneer to a fiberglass boat on a slightly larger scale. The helm and binnacle are going to be fastening it down anyway if I have your plan in my head right.
3M 5200 is more permanent, with the 4200 not so much, in the event you ever need to remove it later for refinishing etc. Perhaps post a picture of the dry fit and maybe that will give a better idea for the treatment. To get WoodenBoat delivered to your door or computer, mobile device of choice, etc, click WB Subscriptions.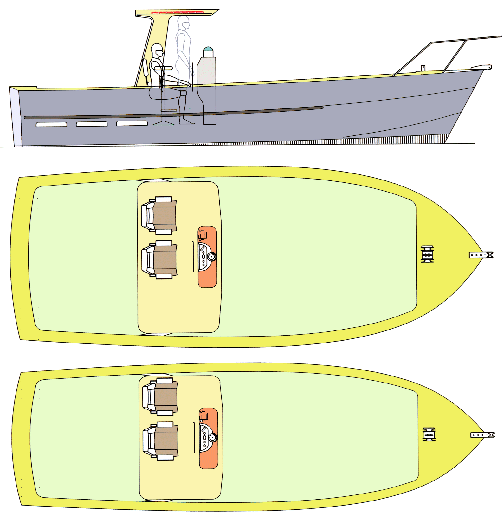 Nothing wrong with it, but I am in the lumber business and need to have some wood on this thing. The man I used to work for, has an older 23 SeaCraft and he adorned his console with teak and that's how he installed his and it's been there since '89'. I recall some older Mako consoles having wood trim and there was no adhesive or bedding on those IIRC.
Just around the fastener holes and where anything such as the helm goes through it and a bead here and there perhaps or around the perimeter if you intend to caulk the joint anyway.
I am planning on covering the console from the just above the console access door up to the windshield (not the sides or front).
The existing console has holes in it already and I would like to place my guages a bit differently so the old holes and the new holes won't match up exactly. I will be reinstalling the steering wheel, throttle, electronics and guages as well as maybe a few other bells and whistles.