Stewart Workman's father was a lobster boat owner, and Stewart ran his own boat and pulled lobsters out of the water starting in junior high school.  He was in the Coast Guard in Alaska but returned to Maine to focus on schooner and passenger boat restorations, a deep- sea fishing business, and being a yacht captain. Calvin Beal started working in and around boat shops as a young boy, helping the old time boat builders of Beals build their boats.
The Maine Lobster Boat Races start on June 14th in Boothbay Harbor.  For a schedule of the races, go to "Fans of Maine Lobster Boat Racing" Facebook page. Boat Building Academy student Ian Baird's project to build a replica of the rare Dorset crab and lobster boat known as Witch of Worbarrow during his course is continuing apace, as it must to be be ready for the big launch on the 9th December. Ian, who was a novice woodworker at the beginning of his nine month course at the BBA, has been commissioned to write three articles on his experiences for Watercraft Magazine.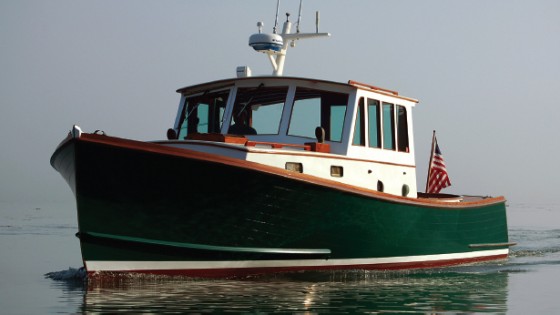 The launch of the BBA's March 2010 project boats will take place in the harbour at Lyme Regis, Dorset, at 9am on Wednesday 9th December 2010. Have you got news for us?If what you're doing is like the things you read about here - please write and tell us what you're up to.
Classic Sailor is a new magazine about traditional and classic boats from ex-Classic Boat editor Dan Houston and colleagues that promises rather more coverage of the traditional craft around our coast. Enter your email address to subscribe to this blog and receive notifications of new posts by email.
Follow me on TwitterLooking for something?This is a busy weblog, and what you're looking for is probably still here - just a little way down the list now.
Our Faversham-based friend Alan Thorne can help with boatbuilding projects - constructing to plans in very tidy stitch-and-glue or more traditional techniques. The pic Im thinking of has two heavy unrigged clinker rowed boats on the beach and I think a group of women with nets and fish baskets, I have a print here, somewhere but cannot find it.
Try scrolling down, clicking on the 'older posts' button at the bottom of this page - or try the search gadget!