Canvas Craft's custom pontoon covers are 100% made in USA, hand-stitched using the highest quality marine-grade fabrics in the watercraft industry. Built-in vents on our venting pontoon covers provide breathability and airflow, preventing moisture buildup and mold growth. The best pontoon covers—those made by us, that is—cover the front and rear decks of your pontoon, too, extending the life of your carpet, wood decking and pontoon in general.
When it comes to custom crafting full pontoon enclosures, you could say we've been around the lake a few times.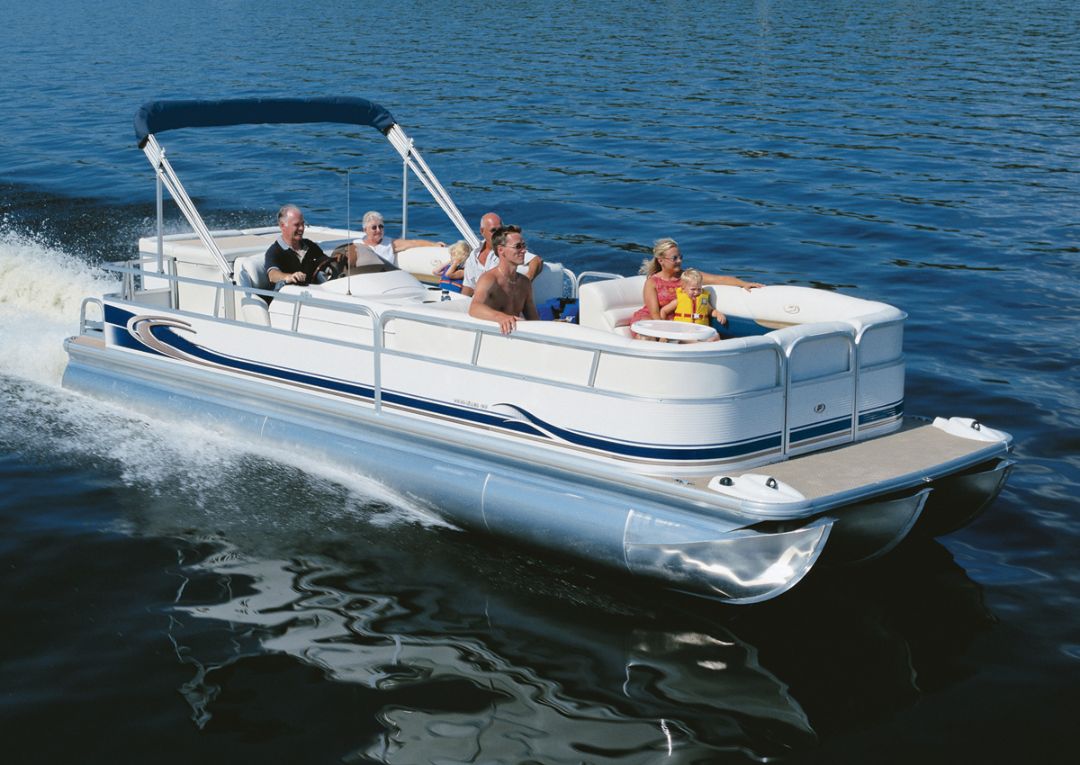 We can custom-fit an enclosure to your existing top, and with curtains can create an on-the-water extension of your living and entertaining space.
We're certain you'll be so satisfied with your Canvas Craft purchase that we're backing it with a one-year warranty covering materials, labor and workmanship-plus an extended fabric manufacturer's warranty when applicable. That's why we create the tightest-sealing, best-fitting pontoon covers and enclosures you're ever going to see on the water.
They give you maximum protection from pooling and leakage, and with three to four adjustable poles, provide superior water runoff and drainage.
Notches and Velcro are engineered at the mounting point (where the boat top meets the railing) to ensure the snuggest fit and optimum protection.
Our skills and expertise mean you get a fully-functioning space from your boat top on down.