This design has proven to be an ideal pocket cruiser to exploring creeks, coves and backwaters at modest expense to build and operate. When making potentially dangerous or financial decisions, always employ and consult appropriate professionals. I saw a review of the design in WoodenBoat Magazine (No.82) and set to dreaming about a cruise in the backwater marshes of the Chesapeake's Eastern Shore.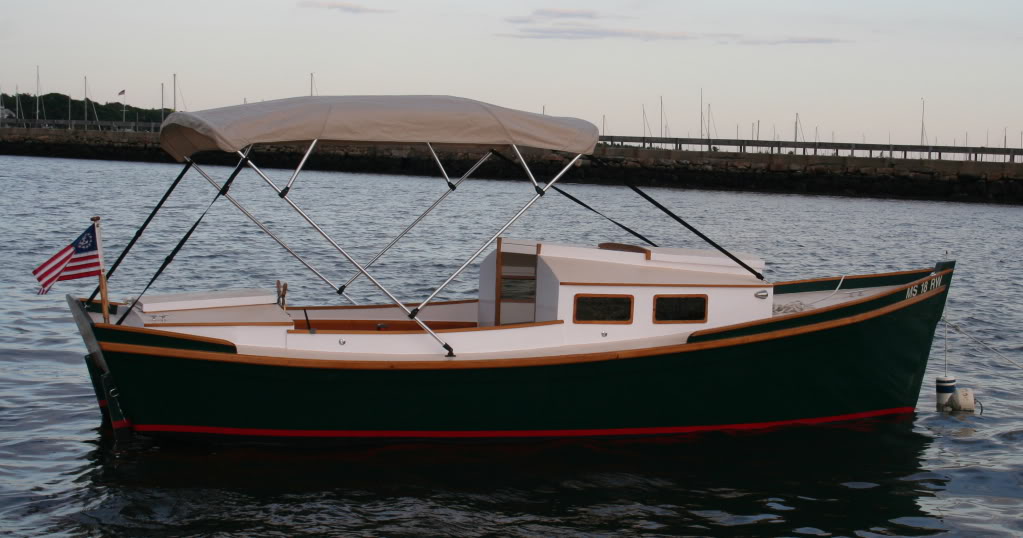 This cost includes a high level of outfit and finish you can be proud of after putting the effort into building this fine boat. Many of these back waters are too narrow for a sailboat to tack but are passable with a small power cruiser. I designed a plywood version and included other changes to make her easier to build while keeping the traditional appearance of the Chapelle design.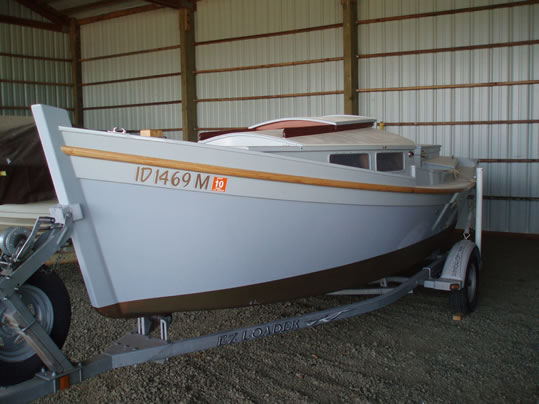 With 40 gal of fuel and an inboard diesel, she will cruise for more than 500 miles with fuel to spare.