Interesting that the requirements to sail, row and tow well lead to such a fast dinghy in strong winds. Our local Scows were also designed as tenders to the large yachts which anchored off Lymington River, before the River was dredged.
Whilst looking at the designs of Alden X-Class Frostbite design, I noticed this rather nice design simply called 12' Dinghy. Very sweet, quite beamy, quite a nice upturned nose like my Scow, reminds me a bit of the Cornish Cormorant from our Bursleden Blogger. 1) There is Gavin Atkin's Mouseboat which is a great 8' paddling and sailing boat with wonderful stability and good V bottom performance for adults and kids alike.
3) My own interpretation of a 12' dory which rows and sails with 2 people onboard and works as a great tender to my bigger boat even serving to take my whole family of 4 to shore at Ft. Eric Risch here in West Gardner, Maine has a great just-under-12' dinghy called the Echo Bay Dory Skiff. She'd be very fast with a standing lugsail or a larger Sprit but I'd want a quick to reef sail, so lug is best. These little boats are so endemic on the South Coast of the UK, one wonders what do all the other 50+ years olds race and teach their grandchildren in! Swallow Boats designed a very sweet 12' dinghy called the Trooper, but it is only available as a kit, but would be a very nice build if plans alone were made available. The other new 12' design is the Cornish Cormorant, by Roger Dongray and Seashell Boats, again no plans but such a boat from plans could be really good. What I am thinking is strip planked pine (scandinavian pine - that's where the boat would be built) with proper glassing in and out - ie pine cored composite. I think the 14 footer might be a little small and a foot more might make it more versatile and fun.
I am hoping to make a scale model of the boat but would rather work on something that isn't totally wrong. Guest625101138 Previous Member Looks beamy for the length but the WL beam to length is reasonable. I have little idea of strip planking so cannot comment on ease of building and that is something that needs considering. Location: maine The design appears to be too deeply veed to have much initial stability, though she will stiffen up once heeled. The truth is, a lot of user-friendly construction techniques are out there, most using plywood, which is also very light and strong. It's not necessary to glass more than the chine and keel seams so the use of epoxy with all of its issues of cost and health concerns is minimized. Yet, the shallow vee is actually stronger than the flat-bottom due to the panel spans being halved. The scale model I will be building would be more for joy of building than realistic case study.
I will post lines for that later today - Though I had to change the deadrise in the transom a little - plywood didn't want to bend the way computer claimed it would - not big change in the form but the panels don't fit perfectly as is. Location: maine Pardon those of us who are used to rank novices with ideas of their own despite almost no knowledge of boats in general. Regarding waiting for adhesive to set, you don't really have to wait if you use a stapler and various other fastenings like brads or small nails to hold strips in place as you go. I'm not a big lover of cedar strip grain, and would be happy if the 36 grit finish were the sum total of the sanding done. When making potentially dangerous or financial decisions, always employ and consult appropriate professionals. Location: Brisbane, Australia Mirror 16 foot Sailing Dinghy I'd be interested to know of any Mirror 16s still sailing, or under restoration, out there.
We have a small group of about 4 boats here in Brisbane and I get the impression there are very few left - anywhere.
If we collaborate on this forum we may be able to gather a bit of a following of Mirror 16 owners. Location: Holland Mirror experience Had one of my best sailing experiences in a Mirror.
It was great fun but i would not recommend this to a crew that is not seriously overweight for a Mirror in normal conditions. The boat did not seem to have suffered from this event so i guess a well build Mirror is a solid one. Let me know if you need more information about Mirror 16s and, if I can dig it out, I'll post it here. I would also like to recommend goolawahs site as it has some great pictures of what lurks beneath the deck!! Location: ENGLAND UK ooops I forgot to mention that there is also a mirror forum on msn that we could poach mirror 16 owners from, I posted a couple of threads there and was suprised at the amount of replies I recieved and a couple of good photos there too. Originally Posted by POLLYMIRROR16 there is also a mirror forum on msn Good on you Polly. It also occurs to me that it would be a good idea to record the sail numbers we can account for. He also provided the following - A good starting point in UK would be the Dinghy Cruising Association. Location: Brunswick, GA Mirror 16 Thanks for referring me to this site from the Mirror Dinghy MSN group. Originally Posted by Old Sailor Haven't quite figured how to post pics I have of building her. Location: Brunswick, GA I assume it is necessary to use Imagestation et al to post pics.
Originally Posted by Old Sailor I assume it is necessary to use Imagestation et al to post pics. In the Additional Options window below the Reply to Thread window you can click on the Manage Attachments button.
It may also be an issue about whether or not your membership of this forum allows you to attach images. I recently contacted Holt Allen to see if it was possible to obtain plans or patterns for the Mirror 16.
I have replied asking if it would be OK to take the measurements off one or more of our Mirror 16s and make these available, as plans, to those who need them to assist with restoration or building a replica. By the way, when we talk about performance - can anyone here think of a class that has changed its rules to improve performance, and seen an increase in popularity as a result?? Doug, maybe the foiler will have the same effect on the Moth class as the last couple of major advances.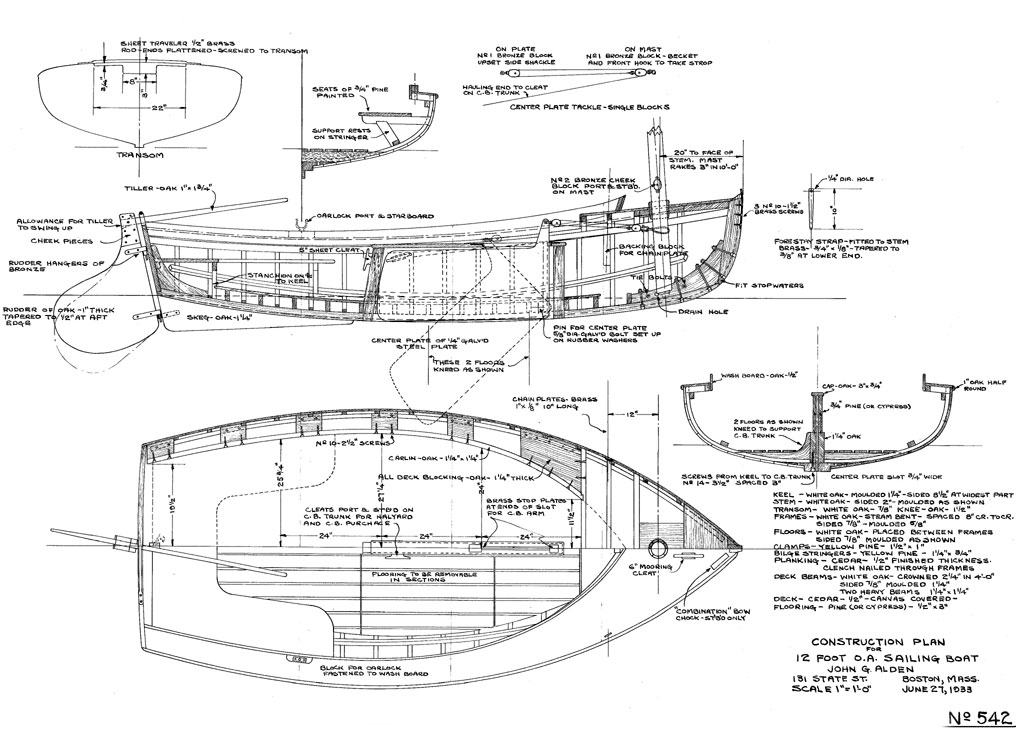 Why don't we have development classes where the accent is on making boats cheaper (like Phil's Moths), easier to sail, easier to build , instead of faster?
The T foil rudder Moths and 14s are easier and more fun to sail than ones without T foils, isn't that what's important? It wasn't very long ago that the idea of a single or doublehanded monohull dinghy sailing on just two hydrofoils was pure fantasy-now thanks to Dr. The next challenge is to make a monohull that can sail in lite air with a retractable main foil and in heavy air on foils so the crew doesn't have to change appendages between races and guess what wind is coming-a fully retactable system will finally bring foilers into the mainstream, in my opinion. After hearing what the guys who have sailed them say no one could fail to appreciate the quantum leap in dinghy design that foilers and sailing in three dimensions represents.
Location: Edinburgh Another Guest suggested " Why don't we have development classes where the accent is on making boats cheaper (like Phil's Moths), easier to sail, easier to build , instead of faster? Thanks Paul B for clearing up the facts about the Beach Boys Syndicate - I forgot Peterson was in it!
In the meantime, nice to hear there is a 'weegie' (Glaswegian) on the forum, and if anyone has any cheap but fast ideas for boats, it would be very interesting to hear them! Location: Edinburgh i forgot to say Paul - wasnt the SunLegende 41 based on an IOR hull?
Location: Sydney chris a few posts back you sugested a development boat where speed wsant the first priority. And also in a class that would be mainly homebuilt boats how do you measure out the costs when your own time isnt being counted. Astevo, you're right (which is why I said there'd be problems) but if the class was wild enough (singlehanded skiff???) then sailing and good ideas about boathandling gear and techniques would count for more than materials, for a while.
Mind you, I must admit I'm not one to talk, I'm enjoying my strict OD (Mistral) so much that I've still got the IC on thr trailer I've done nothing about putting a kite on it. The Kitty Cat was banned from the 12' skiff (mono) class and went on to have a happy life as an OD while the 12' skiff still continues. So if we had allowed unfettered development of the catamaran Moth, perhaps into something like the Laser Vortex or a baby A class cat (is it possible, Stevos???) we would probably have never had the very development you are now applauding (ie foilers). But the point I'm (wafflingly) trying to make is that boards are faster, and if the Moth had NOT banned boards the class would, once again, have likely become an all-sailboard class and once again, the development you are so keen on would not take place. So uncontrolled development does not exist, and if it was allowed it would not necessarily lead you to places where you want to go, as far as I can see.
PS I have competed sailing in 3 dimensions (wave competitions in sailboards) where we don't just go in 3' in the air, but get upside down 20' up, roll, and (in my case) then go UNDER the water. Sorry Astevo, I started thinking singlehanded skiffs and not about the development class where speed wasn't a priority. Personally I think cost and low-speed stability are issues for many sailors; UK Cherubs are much less popular than stable fat Oz Cherubs, RS 300s and 400s are more popular than Merlins and National 12s because they are cheaper and more stable and have the same sort of speed, NS 14s are losing numbers compared to Tasars since NSs became tippier (I believe). Location: Edinburgh I agree with everyone that the foiler issue is a dangerous one for the moths. AStevo is probably unfortunately right regarding a new, cheap construction class - competition would possibly force people into spending. I do think there is great potential in the Moth class to design a breakthru boat with a retractable main foil and I think such a system would mute many that are worried about having to change out appendages.But nothing can be done for those afraid to fly or to learn new skills--except maybe trying a boat!
The Rave is a fine multihull foiler using the (3)foils for stability-if you like multihulls.
Location: Sydney more than the fact that moths are the only class that actually allow foils, i think then foil enthusiasts look at the moth as a good example of a highly developed skiff, where speed throughtout the range is excellent.
Paul B Previous Member Legende Actually, the Jeanneau Sun Legende was not based on the One Tonner Legende, rather the one tonner was built in the Sun Legende production mold with parts of the mold blocked off at the measurement areas. I'm sure the people on this forum who have sailed in OZ recall the Blazer 23 from the early 1980s.
Paul B Previous Member Blazer 23 Here is the Blazer 23 from the early 1980s, sort of an earlier Melges 24, with trapeze for the crew.
At the same time Doug did the Lake Garda Classe Libre Centomiglia boat (47 foot dinghy with 12 on traps) called Cassiopea Due. I'll be back with TBI14v4p1 (for those using the image indexing system I suggested) after the weekend. My trial and error on a smooth hull resulted in a much wider beam on the waterline because of the mid-length section control - also the chine is good for ensuring flow separation when planing which reduces the skin friction drag noticeably. I have also toyed with the idea of introducing a hollow between teh waterline and the chine to give a greater dynamic lift but this does mean that the boat would have to be sailed absolutely flat and it doesn't look all that pretty. Sorry about that - I've now added .hud as an ok file extension so it should work for you next time without having to rename.
Location: Southern England Fantastic, Jeff, I'm sure that it's not only us who'll be pleased. I will have a look at you Hullform I14, sometime this week, not today though, and I'll post an opinion. The design is great but I am concerned about the pitch as it heels, perhaps assuming a CG of 2.5 meters aft would help to solve the problem. I have had a second look at the lines since I posted them and you are absolutely right that the measurement bumps almost certainly don't measure!
As far as I can tell from the rules the pan test on the measurement bumps is only used immediately at the measurement point, so if we widen up Section 6 and lower the chine line at section 6 too that should solve it. I was also a bit worried about the size of the hollow against the tight tape measurement but I think this one is OK. I agree with you on the sheerline and decking but my hullform skills don't go as far as getting that bit right.
Tim B - yeah going nose down when it heels seems to be a problem with the weight in the right place for level trim with no heel. Location: Canberra, Australia Has anyone given the moth design any thought yet? Location: Australia Moths have one huge problem that i hate - At close to 90kg I am simply putting myself out of the competitive weight range.
Location: Port Gamble, Washington, USA That's what you need - a 14 ft, two-handed Moth. To get WoodenBoat delivered to your door or computer, mobile device of choice, etc, click WB Subscriptions.
Now I am afraid they are currently grp hulls, but they were clinker and plans are now available in epoxy clinker ply as referred to before from Selway Fisher. I have a plywood dinghy project on the way and maybe one day I will make a strip planked boat along the lines presented here.
You will use up part of the life of your rip saw when making strips for a boat of this size.
This is a design I drew sort of following the general dimensions of a uffa fox's round chined dinghy. The European Moth class had a development spurt in the '60s and early '70s, so many people went to the Europe OD (see the French classic Moth site).
Ian Ward, David Lugg, John Ilet and Rohan Veal ,among others, it is clear that not only will foils work when so arranged they are very fast and controllable. I'd also forgotten about David Egan, probably because much of the press about TNZ '95 design team was focussed on their preference of the Wolfson Tank over CFD. While the first few boats would be made on a budget, unless the develop within the rules of an existing class, the trend would be for people to push it further as racing got intenses and people looked for a winning edge.
Obviously that rules out some lines of development but there are already classes like 12s, Moths, ICs that are fairly free in rig shapes but (foils apart) close to OD in hulls. Maybe that's evidence that if an idea is good enough, it can be chucked out of a development class and develop a life of its own.
The only reason foilers are looking so good is that another avenue of development has been banned. I raced one of my D2 boards against the world's best 2 Moths and even with a smaller sail, more weight (class rule) and no pumping, in 5 knots or so the board is competitive.
Look at Phil S's post to see what's happening in Moths at the moment and you'll wonder about the cost-benefit of foiler Moths.
I must admit, everything I think of sounds like an short-rigged Javelin, MG 14 or a lightweight Merlin Rocket with trap, perhaps with more stability and rig and rules that give an allowance for boats with cheaper construction. I also think the problem lies in there not being a separate playground for such boats, so designers are pushing existing classes with the result that they may end up virtually destroying some of them in some areas.
Using the moth is interesting from the point of view that for the designers it must seem like making the impossible feasible, but is this truly advancing hydrofoil development? There are other boats where a retractable system would work but they are not development classes. I have to say, after a while of drawing various hull-shapes, I think we're getting close to something good.
Consider glued lap strake for strength, light weight, and reasonable labor content, and distinctly salty appearance.
The aims that you have suggested can be largely fulfilled by a boat with near flat bottom section. I have made on 4ft scale boat hull and I know the tedious factor - at the same time I love the look of it and the round bigger boat lines you can get. Can't remember my sail number, but I built it sometime back in the '70's in an old barn in NH. The wings are credited with basically killing the US Moth class because people went to Lasers instead of sailing tippy winged Moths that went obsolete quickly (see the Us classic Moth site).
I for one would support this idea - Phil S has shown that new design and manufacturing methods can compromise performance less than one might think.
I think that no-one truly knows who was responsible for what parts of what boats - would make an interesting research project for an aspiring yachting journalist tho. If the conditions suit the foils it should get some interest, but also some animosity from the mothies who opose.
The class is really too fragile to survive an argument about foils, configurations or rules, but I fear that is what is about to blow up.
This is exactly what led to the development of all the things that make our current boats good. There may be problems with an 11' Moth with 8m2 of sail, but in the '50s the Kitty Cat proved that a 12' cat, even with two crew and heavy gear including spinnaker, was faster than the 12' skiff. If the Kitty wasn't chucked out of the 12' skiffs, it would have killed a class (12s) that has given monos a lot. The fact that $$$$$ aren't a major problem in Javs and MGs AFAIK, yet no real development is happening, probably indicates my idea is wrong!
I don't think the moth is anywhere near ideal as a platform for this development - you wouldn't test jet engines on a family saloon, you would build something like thrust SSC. It would encourage innovation and refinement within a cost and material limited environment, but the process of squeezing the most performance from what you have would be the same.
I do think that Davidsons hulls ended up ahead of Petersons in both 2000 and 2003 though, and certainly all the press about the designs i read over here suggested NZL32 was more of Davidson's baby. Think about all the good stuff on a modern skiff, if you limited development there wouldnt be carbon masts, the list could go on. My board is 1'9" longer but my gut feeling is that if I cut it down to 11' and in exchange got a lighter hull with bigger rig and centreboard, it would still be faster overall (by some way) than the Moth. All the traditional development routes (hulls, rig, foils) would be open to such a new class. For an explanation of why they look strange when loaded into Rhino, download the free hullform 6s, then read the instructions. The designer, Eric, has done some crossings to islands offshore here in Maine and been in a squall with the boat. Light - easy to pull out of water or carry - doesn't have to be easy to carry but reasonable to manage by 2 adults. Flatter bottoms let the boat take the ground easier and are also easier to get on and off a trailer.
I've not seen any of his MORC boats, but the Grand Soleil 50 looked much fuller forward than the Frers boats and the Bavaria 38 Match too. Personally, I'd like the loaded waterline to be a complete curve, just touching the transom (stern).
Very capable and easy on the eyes, and quick to build, which I appreciate in a boat more and more. Maybe the foilers will complete this exciting process of killing a wonderful and important class. I can't imagine the foil configuration on moths appearing on many other boats, even though some of the clever control systems might make the leap. Even guys like Brownie, Dovell and Bethwaite happily admit they look to Moths for development clues but the class is a shadow of its former self- and they still don't go as fast as a much cheaper windsurfer. Looking back over the AC '95 video, she also lost a few races through questionable tactics.