It is in excellent condition and although there are a few small marks on the boat, would suit someone who is looking for a near new boat. Although there is no hour meter, I would estimate the total hours of use to be no more that 150hrs. If you are looking for something different with real performance and handling, self draining floors, comfortable hugging seats, swimming platform and sun deck, then do't go past this boat.
Top speed in excess of 90 kph and a sheer delight to operate and the steering is finger light with just ove half a turns from lock to lock.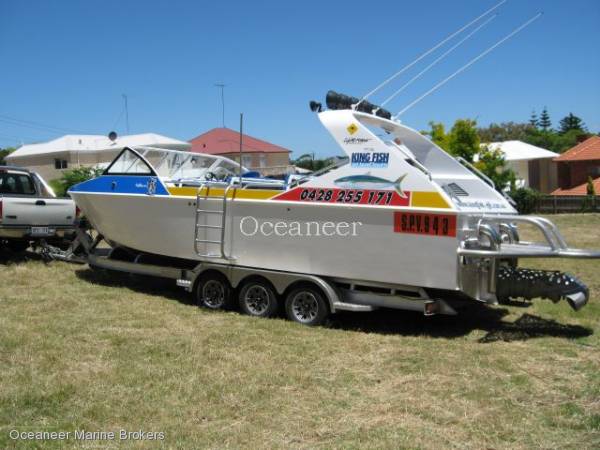 Comes complete with CD radio and waterproof speakers, icebox, 2 anchors, lifejackets, first aide kit, flares, braked trailer and both trailer and boat are Qld registered until April 2010.
I have replaced the trailer runners to full nylon, so the boat glides easily on and off when launching and retrieving.
Hull and deck colour is basically white and blue and upholstery is white ,silver and purple. The boat has always been kept in a shed with its fitted Seadoo cover on (Cover is in good condition but a bit faded).
I am a bit of a boat nut and believe in keeping them in as close to perfect condition as possible. If you would like more information please email Phil at or phone 0425 210432 The boat is located at Yandina Queensland.