Have you ever stood in front of ALL THOSE SALADS at TJ's and then left without even getting one?
People mistakenly think that having a salad means they're eating healthy, but in fact some salads can pack way more fat and calories than a sandwich—or even a burger!
Tasty, moist white chicken, with Moroccan Style couscous (pearl couscous), red quinoa, and a lovely, fresh pimiento dressing. I've been known to purchase these at the store and sit in my car and polish off the whole container with a spoon! Thank YOU Riza for reminding me about this list – I just re-posted it on my OrnaBakes Facebook page.
Orna Purkin lived her younger life overweight and very unhappy not being sure how to win over the scale. This fall I was extremely discouraged with weight gain after about 15 years of dieting on and off, and fighting what I was beginning to feel was an inevitable extra 20 pounds.
I'm happy to embrace the mystery and accept approximate measurements for the most part, but I figured there was one thing I could tackle: breakfast! But a plastic-wrapped, store-bought salad can mean sacrificing flavor and freshness (in addition to nutrients). A mix of digestion-relieving cabbage and papaya and hydrating, antioxidant-rich daikon — along with a tangy Thai-inspired citrus dressing — makes for a flavorful, filling lunch that's high in protein and low in fat and calories.
You can read about my first trip here.    It's a little bit of a drive, down in Sarasota, and it's hard to get down there with everything we have going on.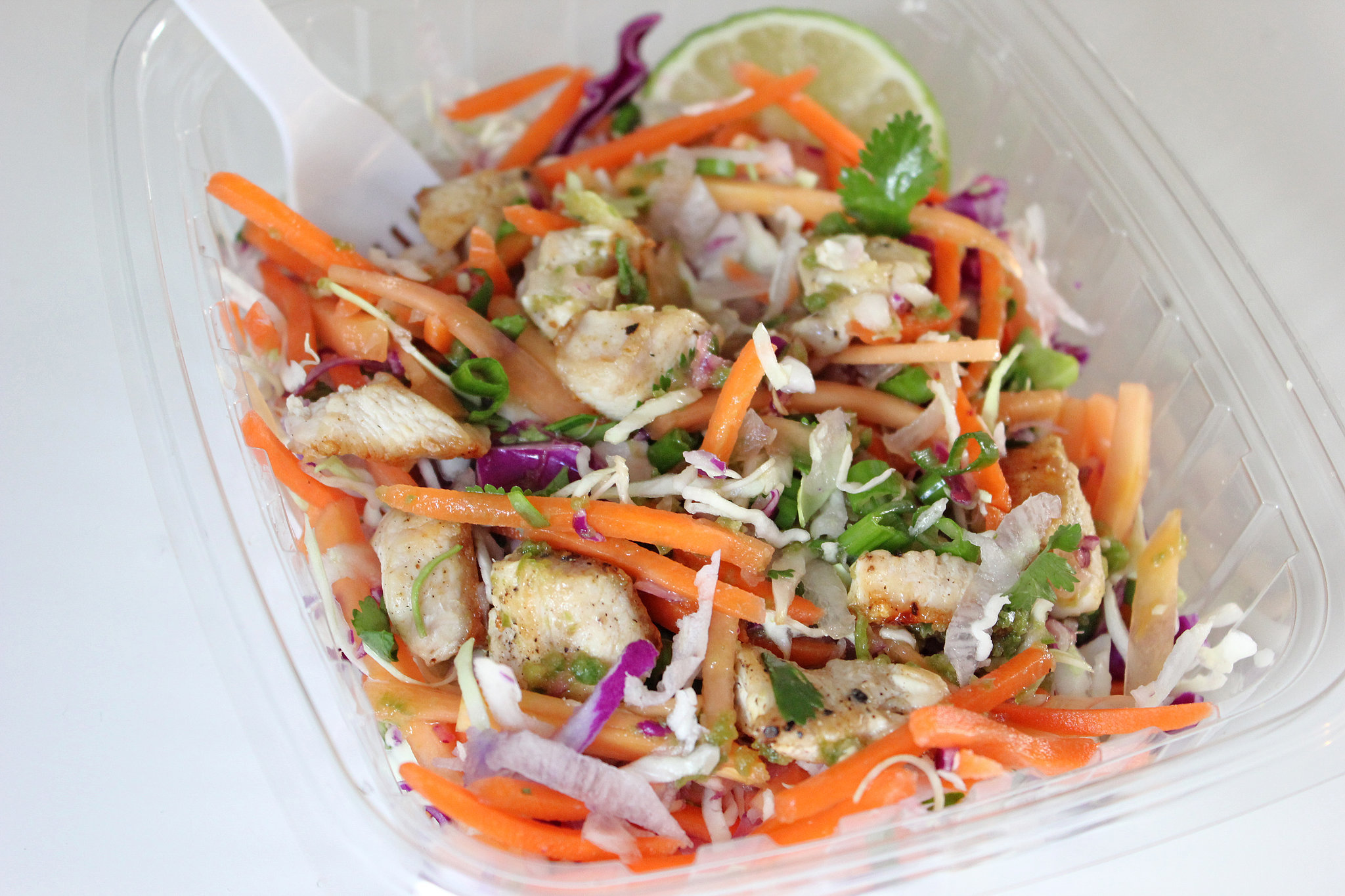 Thanks to the interwebs, I found a couple lists of Trader Joe's popular items and their WW points plus values. I brought a cooler with me for frozen goodies – ended up buying $100 worth of things.
I wasn't too bad…but I love their Monkey Business trail mix and seaweed snacks! I came across the following panel and I believe it is definitely handy & the idea forced me to be out and about significantly. The lovely feta add richness, so just a little of the dressing and a sprinkle of salt takes it to extreme deliciousness! As a former Weight Watchers Leader and Ambassador, her passion is to inspire others with her healthy recipes, favorite food finds, and weight-loss tips — with the odd confession here and there! I've only tried the Pasadena and the beet salad and wanted something with a little less amount of fat, to fit my macros. As a former Weight Watchers Leader and Ambassador, my passion is to help others make better choices and feel good about themselves.I hope to inspire you with my healthy recipes, favorite food finds, and weight-loss tips - with the odd confession here and there! When she finally saw what could lead her to the results she was looking for, she went after it wholeheartedly and she won…She proves that anyone can not only lose weight but gain health as well.
She has practical solutions to weight loss issues and above all, she really cares about your success.
I happened to find a recipe that lead me to Orna's blog, and decided to pay for a four pack of coaching sessions with her. Even during our darkest moments it is so refreshing to work with someone that is as caring and supportive as you.
This gets frustrating pretty fast because unless you only eat processed food from packages of specific size you mostly have to accept that calorie counting is a wildly inaccurate guessing game. I like the convenience and the texture of the TJ Raisin Bran relative to the TJ Bran Flakes.
Plus, since this recipe makes three servings, you can make it ahead and have lunch ready for most of the work week.
This made it much easier, although I totally would have gone through the store with my handy dandy WW iPhone app and calculated points on whatever I wanted. I knew going there I would not be buying certain things, such as the most evil Cookie Butter and even posted as much on Facebook when we were headed there.
Mike was a happy camper when I came home I did buy a jar of crunchy and regular cookie butter! I am hoping to supply one thing back in addition to aid some others like you taught me to be. This one was just as loving and emotional as the first and I had a hard time putting this book down.
The only thing that isn't a Weight Watchers Power Food is the dressing—which surprisingly only adds 2g fat and ONE Point! I could do with a little more chicken and greens (protein and veggies), and a little less couscous (carbs), though I'm a huge fan of pearl couscous—with its pasta-like chew—and this one does not disappoint. Maybe I should hit you up for a photography lesson so I can start taking gorgeous, mouthwatering pics of my food! It has a tasteless plethora of greens, 4 tiny tomatoes and several small rounds of tasteless mozzarella.
Check out my printable Shopping Lists for help making the right choices during your weekly shop!Stay up-to-date by connecting with me using one of the methods below!
In just a month and a half Orna has helped me start to change my negative relationship with food and get off the diet rollercoaster.
Very real, inspiring, compassionate, motivating and really gets it from her own experience of the weight loss and body issues that can cause much suffering for many people—myself being one. I was trying to accept the fact that maybe this was as good as it gets, and that I would have to find a way to live with these extra 20 pounds and never feel good about my body again. When we got there, I even took a picture of the evilness in all it's glory on the shelf and posted a picture about how I was NOT buying it. I also made a salad to go with it – baby spinach, tomatoes, artichoke hearts, Trader Joe's Marinated Mushrooms (YUM!), and homemade Italian dressing.
I could totally have it, 2 points for a tablespoon, but I am here to tell you there is no way I could stop at one tablespoon. I have a cucumber salad with ginger dressing on the side for 1 pp and it's a great asian inspired dinner!