As I embark on week three of my personal weight-loss journey I am feeling on top of the world because I can really see the changes now — on the scale and off of it! Yes, right after the temptations at the barbeque competition (more on that later), I tempted fate and jumped on the scale. For the next 15 days (and beyond), I am going to challenge myself with DailyBurn's Inferno workout series. I know 8lb is a lot, but I couldn't help feeling disheartened that I had not got below the 13 stone mark.
Rang my mother and confessed all, supportive as always, she told me she thought it was a good idea I had a day off and allowed the Indian, she thinks it will keep me focused to have one treat a week, a mini goal.
I even sat on the train on the way home at 2pm and everyone around me was eating the most delicious smelly Burger King, but I was determined. Weigh in tomorrow, and I keep using my dodgy scales and seeing I am under the magical 13 stone, but I know that nothing is certain until I step on THOSE scales tomorrow.
I've had to get rid of a lot of my old clothing this week and in turn treated myself to clothing that FITS. I'm hoping this intense series will help get me to my goal of toning my legs, arms and stomach.
Remember, I am not a medical professional, this is all written by myself, these are my personal thoughts and experiences. This is a milestone for me, as no matter how much dieting and exercise I done previously, I could never get below that 13 stone mark, I am almost certain my body is broken and that is what I am destined to be forever. I said it will depend how much I lose this week first, if I haven't lost anything then no way am I doing the same again!
I walked from the station to my car, parked localish, it was roasting and I found myself with no energy and a banging headache. I am not feeling that optimistic, mainly due to my bad points this week, but any loss is a good loss, so I would happily take 2lb!
Throughout the weekend, I snacked on almonds, apples and peanut butter and lean deli meats wrapped in lettuce.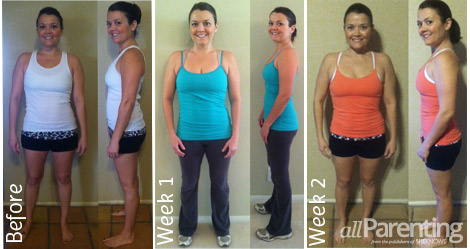 I am also not associated in anyway with Cambridge Weight Plan, this is my personal journey. The sciencey bit says that I should still lose, as I am having a strict restricted calorie diet for 6 days, the one say of more calories isn't going to make me put on weight.
As a result by the time I spent the next few hours collecting the kids and driving home, I ate two chocolate digestives, but boy did I need those!!! I took walks with the kids, followed Anja's tips for working out without access to internet — and utilized our surroundings to help get my exercise.
I have a day in London tomorrow, but I have bought ready made shakes, so am determined I will have those, and ignore the lure of pastries and burger king at the station. I haven't weighed less than 115 in at least two years so this is a pretty exciting milestone for me in this journey. I carried on the day well, and had my shake for lunch…then I accidentally inhaled a kitkat chunky after buying a huge pack of them for the kids Friday Treat. That was it, I knew the day was ruined as far as the plan went, so I decided to have an Indian takeaway, and I can truly say it was delicious!!