The announcement shortly followed a statement by the power utility stating that load shedding was not taking place. Eskom warned on the morning of 4 May that the power system would be constrained from 17:00 onward, which could necessitate the controlled blackouts. Eskom said residential customers can make the biggest difference when it came to saving power, as demand increases mainly in the evenings as people return home. Taiwan-based networking solutions provider DrayTek has launched their new range of powerful routers and Wi-Fi access points in South Africa. MyBroadband is the first Internet forum in South Africa to pass 10 million posts, and is celebrating this milestone with get-togethers and a cool giveaway. Eskom is preparing to split its third stage of load shedding into stage 3 and 4, and has outlined its plans for beyond Stage 4 load shedding.
Eskom is planning to make changes to its load shedding stages, splitting the current stage 3 into two stages, a spokesperson for the utility has told MyBroadband. The Cape Town and eThekwini municipalities have already started referring to "Stage 3B" and "Stage 4" load shedding in preparation for the move to smaller stages.
Asked what would happen should 4,000MW of load shedding not be enough, Eskom said there are no published schedules after the current stage 3, and future stage 4.
It added if further load shedding is needed, the NC will instruct to shed at the highest stage, with an appropriate amount of additional load from each regional control centre depending on the constraint or incident. Amidst rising temperatures and daily, protracted power outages, the Water and Power Development Authority (Wapda) has dropped another bombshell: The electricity crisis will persist for at least another seven years. Wapda Chairman Shakeel Ahmed Durrani told the National Assembly standing committee on water and power on Tuesday that power outages could not be stopped till 2018 due to the imbalanced utilisation of power generation resources. While the session was in progress an irate member of the committee from Okara – Sajjadul Hassan – strongly criticised the state-owned power generation companies for 22 hours a day blackouts in his district. According to him, the Gilgit-Baltistan region has the capacity to generate 60,000 to 100,000MW electricity. Durrani said his authority has started work on Diamer-Bhasha Dam and that its ground breaking ceremony would be held next month in the presence of President Asif Zardari. When asked about the current status of the Neelam-Jhelum hydropower project, Durrani claimed a 16-kilometre-long tunnel of the project being built near Muzaffarabad had been constructed.
Millions of Dollars were wasted on developing Private sector energy generation not owned by Government. By then they will only provide electricity to ruling elite and cut off permanently to all others.
Everyone complaining about this government that government, PPP, PMLN etc… what do you have to say about WE the people voting them in every time. Guys, If only the power corruption can be controlled…we can match the supply and demand easily. Since the topic is of an industry I am directly involved in, I can tell you with conviction that most of you blabbering here have no idea what you are talking about. I just relate to the how much damage this possibly causes to the industrial base and economy in general!! Tell me how does encourage or generate foreign investments and infrastructure, when the production may actually depend on Power supply????
The key to infrastructure development (especially properly planned development) is the continuity of policy, and from the private sectors point of view, the assurance of it's continuity.
Personally i've seen the past 6-8 months have been very productive, and this continuity seems to have started paying off. Coming to your last question; I think by the end of this governments term they will have added around 5000MW (through IPPs, Rental and Rehabilitation of old plants). Sorry for not being too coherent but it's difficult to talk on such a subject in a few words!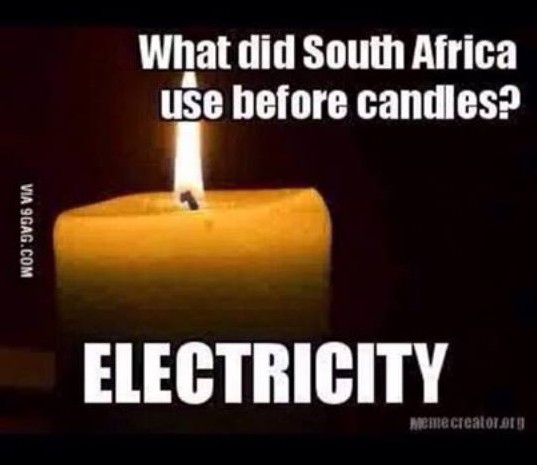 And with a budget less than PKR 100million, the money spent on it is inconsequential in the bigger scheme of things. I still feel that perhaps private sector should play principal role and develop these projects with view to long term returns, but am not sure if the power is subsidised or being charge at market rates in pakistan. Thar coal project: Vested interests are working against it and RENTAL POWER PLANTS are total failure!! Thar Coal: The core issue for this has been the lack of trust of the Sindh province on the Federation. The worst part is, it's so hard to get correct information with all the nonsense flying around just leads to further confusion for everyone. I agree its not viable for private sector to go it alone, as the risk factor and returns are likely to take too long, but there can be some form private public partnership, with possible assistance from WB or ADB !! The equipment i saw installed in africa was all chinese made and i have also seen in rural india these types of projects taking off, as tata in india is quite advanced in its development of the equipment, and the price difference between european manufacturers and the asia ones is quite huge too.
WB, ADB, IDB, DFID & JICA are extremely active, in-fact they are running around trying to find projects to finance. I am not an expert on this technology, and am quite sure there may be some flaws, but what i saw in Namibia and also in Angola last year was very impressive, as a friend of mine's company was involved in the project to supply street lighting and basic power units and panels some houses in an villages of one region for initial test case with the view to ferther expansion of the schemes. I have also seen such schemes on smaller basis taking off in remote and rural area in India, and i must say i was impressed, as without grids in these area this is one sure way for the people to obtain electricity in their homes and farms. Therefore, he said, this potential must be tapped to add more megawatts to the national grid.
Other than that, he said the overall power generation capacity would increase by 15 per cent after the upgradation of Mangla Dam. He added that 600MW could be added to the national grid if the adequate furnace oil was made available to the companies. However, in a statement issued later in the evening, the ministry of water and power said the government has added about 3500MW to the system thus far, which helped bridge the supply and demand gap and reduces power cuts.
Since load shedding only applies if you have a electricity conenction, there will be no load shedding.
Does anyone else believe that kid on the right in that picture is a little bit too into that fire? It is once agin they are making fool to us by saying that thatelectricity load shedding will end by 2018. We deserve this so unless WE are able to take a stand for something different in the next elections it is useless to complain because many of you will end up going to give votes to the same corrupt parties. I don't notice any protests about the treatment being meted out to the very people who gave this Govt the mandate to rule over them, and who have blindly supported their Army too without any questions!!!! The reason for my optimism is, save 1 or 2 items all are being pursued at a reasonable pace. However, they can play a very strong support role, which in a way could be considered as a principal role in the short term for small to midsize project upto USD 1 Billion. There is a big gap in supplies of Furnace Oil to IPP's and other plants ( 800 MT per day). Personally, I would say a better job could be done, but even at the current rate it's very optimistic.
You guys walk into a room, make scandalous statements (when made enough it becomes a fact, right?). Take a look at the tenders section in our newspapers, it's like summer sale these days!
I think the government should try and get grants for this sort of thing, or to only implement it for the sake of R&D or on a very small scale for remote areas where all they need is 100watt per house. Currently, the power sector is receiving 20,000 tons of furnace oil per day against the demand of 28,000 tons.
It added that the statement was being wrongly projected that load-shedding will not end by 2018. Unless Pakistan controls its explosive population control, supply can never, ever match the demand. As far as implementation is concerned, it's still not up to the level it should be, primarily because of a lack of confidence from lending agencies and the private sector.
We need dedicated people to work for Pakistan not bureaucrats who just waste time and hard earned money of Pakistan.
You need proper infrastructure at the port and subsequently means to transport efficiently. One can think of it as institution building for renewable energy and sustainable development.
I am sure you will agree that the RPP's are not producing the electricity which they were supposed to do ( what else you expect from the 2nd hand & obsolete plants) Two ships from Turkey are they producing electricity to their full capacity???????
The only solution to that is provincial autonomy, which is finally coming about despite the opposition of the Army and all Punjabi based political parties. Secondly, the media has made a joke out of everything, same goes for the civil society and so called intellectuals.
Solar thermal is not picking up as it should (around the world, that would be more suitable for places like Pakistan).
However, the government was committed to shifting power generation from thermal to hydel by 50 per cent to overcome the crippling crisis. I am glad that the people are being told the truth, they should have said this 4 years ago.
I am not a technical expert on PV technology but from what I undestand, as temperature goes up, efficiency of the PV cell goes down (it needs light). So sit tight and enjoy the weather, especially Musharraf lovers, they need to relish in this more than anyone.
There is no quick solution to the gas problem, however, oil can be provided given the government has the funds. Putting up used equipment is always a hassle (look at the gifted UAE plant, no contractor willing to put it up).
Not only does that reduce our capacity but cost also increases considerably when you have to move to oil.
Pick up your history books and see who has had success in adding MW to the Grid since 1980….
However, at the current price that is being charged to the consumer, it is not economically viable for the country to invest in this oil, since the subsidy requirement would increase substantially. So simply put, our dynamics are totally different, it's futile to make such comparisons, not only for this reasons, but many more. Media made a joke out of it, judiciary intervened when a perfectly competent authority was dealing with them and going as per contract. Going by that, I assume everything else is also nonsense, since I am not an expert on those things I wouldn't know! In essence, the short term solution to this would be a combination of grants and loans, increased taxation and expedited exploitation of resources. Sometimes deliverables are not met, in such cases penalties are invoked and the party in question deals with it, you don't go from shaking hands to raping someone because of non-conformance to an understanding. Yes, there should be a long term plan so we have a good mix of generation sources, and with time as the economy improves and increase in hydel and gas generation bring average tariff down we can start to work on it.