Quotes on how to get over your ex reddit
Metasploit's flagship product, the Meterpreter, is very powerful and an all-purpose payload. NOTE – This is a follow-up post of my previous post, in which I showed you how to do this using a very simple yet effective Ruby script.
We will also need some libraries and tools in the following steps, so I think it's better if you install them right now.
And to get the latest version of ApkTool, head over to this site and follow the installation instructions.
Since this tutorial is a little bit long, I'm giving a brief overview of what we are going to do here. Replace [IP_Address] by the IP address to which the payload is going to connect back to, i.e the IP address of the attacker's system.
If you are going to perform this attack over the Internet, you have to use your public IP address, and configure your router properly (set up port forwarding) so that your system is accessible from the Internet. So run the command using replacing the keywords with appropriate values and MSFVenom will generate a payload "meterpreter.apk" in the root directory.
In the previous step, we just copied the payload codes inside the original apk, so that when the original apk is recompiled, it will contain the payload. For this, firstly we have to find out which activity [to put it simply, activities are sections of code, it's similar to frames in windows programming] is run when the app is launched. Those two lines we searched for signifies that this is the activity which is going to start when we launch the app from the launcher icon, and also this is a MAIN activity [similar to the 'main' function in traditional programming].
Now that we have the name of the activity we want to inject the hook into, let's get to it! Replace the [Activity_Path] with the activity's "android:name", but instead of the dots, type slash. What we are doing here is, inserting a code which starts the payload alongside the existing code which is executed when the activity starts. Additional finer-grained security features are provided through a "permission" mechanism that enforces restrictions on the specific operations that a particular process can perform. If we do not mention all the additional permissions that our payload is going to need, it cannot function properly. This is also a very important step, as in most of the cases, an unsigned apk cannot be installed. Android requires that all apps be digitally signed with a certificate before they can be installed. Be sure to replace the [apk_path]  in the above command with the path to your backdoored apk file. Now if you can get the victim to install and run this very legit-looking app in his phone, you can get a working meterpreter session on his phone! The Metasploit Project is a computer security project that provides information about security vulnerabilities and aids in penetration testing and IDS signature development. Its best-known sub-project is the open source Metasploit Framework, a tool for developing and executing exploit code against a remote target machine. In a more informal language, it's a tool which we can use to perform various kinds of hacks against a machine.
But since the payload app doesn't look very legit, takes up only a few kBs, and doesn't show anything when clicked on, the victim will probably uninstall it right away, or worse, wouldn't install it at all. Just to be clear,  In this tutorial the operating system used is Kali Linux, which is a de facto standard OS for Penetration Testing (Read, hacking). Download the Ruby script from this link and save it in the same folder as that of the original apk.
NOTE – If you are going to conduct this attack over the internet, be sure to put your public IP, not your local IP, in the LHOST option. Once you run the command, if you are lucky, the script will do everything by itself and complete the whole process. At the prompt of the Ruby script, enter the number corresponding to the Activity name you had noted previously and press Enter. If you did everything correctly, you should now get a apk file in your root directory with the name 'backdoored_WhatsApp.apk'.
Now wait for the victim to run the app, when he does it, you will get a Meterpreter prompt in the terminal! I found the script from the comments section of a thread in NullByte, so thanks to the guy who shared it, I'm sorry I don't remember which thread it was or who the guy was. The most common layer 2 and layer 3 protocols, Ethernet and IP respectively, pale in comparison to TCP's complexity. The purpose of these posts and the resulting software is purely educational – to learn network and system programming at a deeper level. She also began to successfully compete in classical singing on a national level through the National Association of Teachers of Singing (NATS). Her Teutonic, high-strung voice teacher at Indiana was nothing like the nurturing presence of Don Wilson. The confusion of following a college career that was accomodating to what she thought others wanted for her took its toll. As an out-patient from the treatment center, she returned to Indiana to give the classical career one more try before giving up.
A friend who was living in Nashville convinced her to visit there for a few days to take a look around. Before she left Belmont, shea€™d started of all things, a punk band called a€?Built Like Lizzie.a€? She dyed her hair multiple colors and wrote songs that expressed long-repressed anger over her stifled personal growth. On one stay-over in Oklahoma City, she attended an open mic 15 minutes from her parentsa€™ home. General Mills, partnering with a€?The Biggest Loser,a€? issued a a€?Pound for Pound Challenge.a€? For every pound pledged to an online website, then lost, theya€™d give a pound of food to Feeding America.
In Jericho, she sings, a€?a€¦wea€™re infinitely more than just the sum of all the pain thata€™s come beforea€¦ Maybe our walls will come crashing down. Somewhere in late spring of last year, I listened to Sonicbids press kits for applicants to the 2009 Falcon Ridge Folk Festivala€™s Emerging Artists Showcase. On New Yeara€™s Eve of 2008, Oklahoma Citya€™s mayor issued a challenge to his city, the nationa€™s fattest, to lose one million pounds.
For an up-to-date complete list of TCP and UDP ports registered with the IANA, please see the official IANA site. It is often referred to as a data structure server since keys can contain strings, hashes, lists, sets, sorted sets, bitmaps and hyperloglogs. Once installed on the victim machine, we can do whatever we want to their system by sending out commands to it. The app will look and behave exactly as the original one, so the victim won't even know that his system is compromised. I'm sure it can be done in other OS, especially Linux Distros, but that will involve some more complications so I'm not going to cover those.
Just do a google search "app_name apk download" and Google will come up with a lot of results.
I will also show you how can you get a working Meterpreter session using that backdoored apk, if you don't know that already.
The function of all these payloads are same, essentially they are all Meterpreter payloads, the difference is only in the method they use to connect to your Kali system.
Note that we specified the output file name using the "-o meterpreter.apk" argument in the command, so if you like, you can name it anything else also. So let's open the AndroidManifest.xml of both the original app and the payload from the respective folders.
Android uses this certificate to identify the author of an app, and the certificate does not need to be signed by a certificate authority. I'm sure most of you, or at least those who have set a foot in the kingdom of hacking, have heard of Metasploit.
Other important sub-projects include the Opcode Database, shellcode archive and related research. The flagship payload which comes with the Metasploit Framework is the 'Meterpreter', which also has an Android version that comes as an .apk file. I'm gonna show you how to take any .apk file, be it WhatsApp or Amazon or SnapChat, and embed the Meterpreter payload in that apk. You should also install the latest version of 'ApkTool' and some libraries for the scripts to work properly. But more than often it cannot determine to which Activity of the app it should bind the payload to, so it asks you to select it.
When you find that tag, look for the 'android:name' attribute of that tag and from there, note the name of that Activity. As none of us wants to be a script-kiddie, we will learn how to do this manually in the next article. Indeed, TCP has accumulated many specifications over its lifetime of more than thirty years. Clifford to the 2009 Falcon Ridge Emerging Artists Showcase, and then again at the Northeast Regional Folk Alliance Conference, voting for her presence in the organized showcases.
However, someone a€?influentiala€? [and bone-headed] told her [at age 10!] that she was a€?too fata€? and that a€?no one would want to look at hera€? on the cover of an album. She gave up any dream of recording her own songs to accommodate what she thought were the goals other people had for her. In January of 2000, she moved there, but shuttled back and forth to Nashville to finish the CD. The Biggest Loser would be filming press conference segments at food banks around the nation to publicize the challenge. In January of 2000, she moved there, but shuttled back and forth to Nashville to finish the CD.A  This became the start of a peripatetic journey, wherein she booked her own gigs and became a road-weary warrior. If you are not willing to go down the hard path, you can use that method to do it just fine.
If you are serious about Hacking [or Penetration Testing, if you prefer], you should use Kali as it was built specifically for Pen-Testing. To ensure that the payload runs, we have to inject a hook in the original apk's .smali code. Both of them are essentially Markup Languages, and both use the familiar tags and attributes structure [e.g. But most of the users don't care to read all those boring texts, so we do not have to worry about that much. In case you are wondering what a payload is,  it's a program we can install on a victim's system to compromise it. To the victim it will look and behave exactly as the original app, so he will use it regularly without any doubt, letting you do anything you want to his phone. Save that apk in any folder, in this tutorial I will use the Root folder and aWhatApp.apk as example.
Make sure to change it to the appropriate values, especially the IP, the LPORT can be set to any reasonable port no. The core specification, however, is seemingly compact1 – the important parts being TCP header parsing, the state machine, congestion control and retransmission timeout computation. That golden voice, forged, sharpened and honed for its lifea€™s purpose, bears truth, like a mother cradles a newborn.
She made the Tricentrics, and during the conference, I assured her that I would pay homage to her monumental talent. She watched how he applied himself to the craft of songwriting and absorbed every bit of advice he had to offer. It happened that the family of PR man, hobbyist musician Larry Williams needed a house-sitter for a week while they were away on vacation.
That same year she attended Kerrville and also the Southwest Regional Folk Alliance (SWRFA) Conference. In 2003, while planning to record a second album and get out on tour again, she got derailed. When they chose the Regional Food Bank of Oklahoma City, they were told that a songwriter there had lost 100 pounds and had written a song about hunger. This flower goes through many changes, in order to be reborn, to reach its mature state of intense beauty.
There is a tentative date for a performance at the Christopher Street Coffeehouse in NYCa€™s Greenwich Village on Thursday, April 15th. Sure, they teach us the biology of sex, the legality of marriage, and maybe we read a few obscure love stories from the 19th century on how not to be. But if you want to know the inner workings and have a greater knowledge, continue reading this post. If you are wondering what is this hook thingy I'm talking about, well essentially it's a code which intercepts some specific function call and  reacts to it.
Copy the additional permission lines from the Payload's AndroidManifest to the original app's one. Normally we have to install the Meterpreter payload in the victims phone by any means [Usually involving Social Engineering], and when the victim runs the application, we would get a direct connection to that phone remotely and we can use it to wreak havoc on it. After I saw that this script does what it promises, I learned the process by reverse-engineering it. Early last month as she and her husband drove home to Oklahoma City through a snowstorm, we conducted a phone interview. In addition to performing at the White House and for presidents Gerald Ford, George Bush, Jimmy Carter, and every Oklahoma governor since 1973, another claim to fame was having given country star Vince Gill his start. She took at least two voice lessons per week and dance training in addition to her regular classes. So, when it was time to go to college, she welcomed entering a bigger arena and being away from her hometown.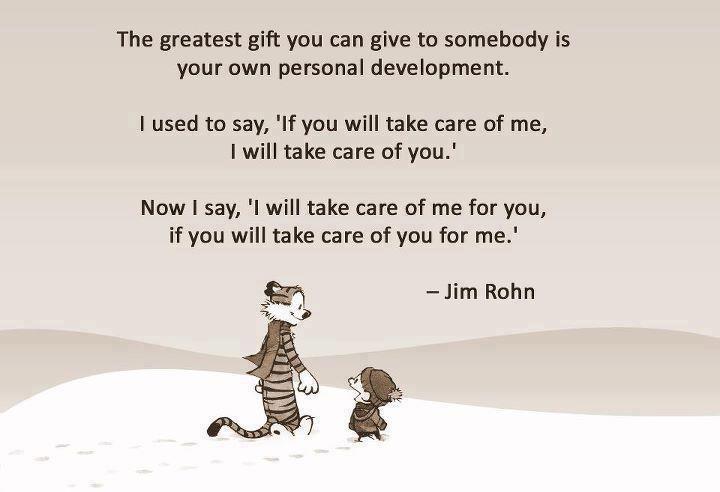 As it happened, her father, a fund-raising consultant for schools and non-profits, was at a meeting at Belmont University and offered to meet her there for lunch. Her father bought her a Martin and she learned to play the guitar by applying chords people taught her to her own songs.
She went to his songwriter circles at the Bluebird Cafe and watched and listened to all the pros ply their craft. David crossed the room to meet her, and they spent that evening getting to know one another, visiting another club afterward. Her blog on her website gives some remarkable insights into the rigors of the waiting profession. At a meeting at the Regional Food Bank of Oklahoma, the idea arose for the food bank to join forces with the mayor's challenge to help promote the issue of hunger and see Oklahomans get healthy at the same time. No one in their right mind is going to install and run such an app, which apparently does nothing when it is opened. And also, In the following Android Hacking tutorials, I may refer to this tutorial, so If you can take it, I suggest you to keep on reading.
In this case, we are going to place the hook so that when the app is launched, it will also launch the payload with it. The meeting ran long, and while she waited, she took a look around and noticed that Belmont had a school of music. Shea€™d been in the company of Nashville pros for so long, that playing to the average listener was a new and rewarding experience. She finally realized that the compliant child in her had caused her to follow an unsuitable path. At the music school she was browsing through brochures when the dean, passing by, overheard her say that shea€™d just left Indiana University. Audience members reacted to her songs with emotion, telling her that shea€™d sung their story. Larry had his own digital studio in the basement and offered to help her make her first CD, free of charge. Also, both of her grandmothers passed away within two months, a very upsetting experience for K.C.
She finally realized that the compliant child inA  her had caused her to follow an unsuitable path.
Also, both of her grandmothers passed away within two months,A  a very upsetting experience for K.C.
Although she loved Nashville and thought shea€™d live there for the rest of her life, she realized that she needed to leave Nashville to find her own voice, her sound and her audience.
She made it simple, so it would sound the way shea€™d present herself solo with a guitar to an audience. She was appalled that in this nation with its fields upon fields of food crops, so many children face hunger every day. That golden-throated voice is fully formed and, knowing the path it took, her voice on those songs is enough to break your heart. So raise your voicea€¦ together we can change the course if only we will make the choice, so raise your voice.a€? The song, as well as all her albums are available from her website. So raise your voicea€¦A  together we can change the course if only we will make the choice, so raise your voice.a€? The song, as well as all her albums are available from her website.
If something bothered you that much a year ago, you should have dealt with it a year ago.2. A person has no reason to be passive-aggressive if they feel safe expressing any anger or insecurity within the relationship.
And make it clear that the other person is not necessarily responsible or obligated to them but that you'd love to have their support. Holding the Relationship HostageWhat It Is: When one person has a simple criticism or complaint and blackmails the other person by threatening the commitment of the relationship as a whole.
Every minor hiccup in the flow of the relationship results in a perceived commitment crisis. It's crucial for both people in a relationship to know that negative thoughts and feelings can be communicated safely to one another without it threatening the relationship itself. But understand that committing to a person and always liking a person are not the same thing. One can be eternally devoted to someone yet actually be annoyed or angered by their partner at times.
On the contrary, two partners who are capable of communicating feedback and criticism towards one another, only without judgment or blackmail, will strengthen their commitment to one another in the long-run.4.
You want to lay around at home together and just watch a movie tonight, but they have plans to go out and see their friends.So you lash out at them for being so insensitive and callous toward you. When you set a precedent that your partner is responsible for how you feel at all times (and vice-versa), you will develop codependent tendencies.
When someone begins to get upset, all personal desires go out the window because it is now your responsibility to make one another feel better.The biggest problem of developing these codependent tendencies is that they breed resentment. There's a subtle yet important difference between being supportive of your partner and being obligated to your partner. If my girlfriend cannot trust me to be around other attractive women by myself, then it implies that she believes that I'm either a) a liar, or b) incapable of controlling my impulses.
But excessive jealousy and controlling behaviors towards your partner are signs of your own feelings of unworthiness and you should learn to deal with them and not force them onto those close to you. And it got them real far: a big fat divorce and 15 years of hardly speaking to each other since. This is not a gender-specific problem, but I will use the traditional gendered situation as an example.
Not only does this give the woman unconscious incentive to find more reasons to be upset with the man, but it also gives the man absolutely no incentive to actually be accountable for the problems in the relationship. Communicate!There's nothing wrong with doing nice things for a significant other after a fight to show solidarity and to reaffirm commitment. But one should never use gifts or fancy things to replace dealing with the underlying emotional issues.
Gifts and trips are called luxuries for a reason, you only get to appreciate them when everything else is already good.
If you use them to cover up your problems, then you will find yourself with a much bigger problem down the line.
Category: Best Way To Get Your Ex Girlfriend Back
Comments to "Advice on getting your man back view"