Quotes on how to get over your ex reddit
1.9 What app on the Google Play Store can I use to spy on the web history of an iPhone using my WiFi?
1.11 What is the best way to track someone's location without them knowing, and without having their phone physically? 1.15 Hi, my fiance use very strange movements and pressing buttons all the time on his iPhone 4S.
1.17 I am in a relationship and after being lied to so many times and him being shady about living with his ex and them not still being involved I need the truth. 1.26 What app on the Google Play Store can I use to spy on the web history of an iPhone using my WiFi?
1.28 What is the best way to track someone's location without them knowing, and without having their phone physically? 1.32 Hi, my fiance use very strange movements and pressing buttons all the time on his iPhone 4S.
1.34 I am in a relationship and after being lied to so many times and him being shady about living with his ex and them not still being involved I need the truth. Is there a way for me to spy on my boyfriend and track his messages without having his cellphone? The only way to do this is to buy a spy app that can be installed via an email you send him.
There are a number of very good spy apps on the market, but you will need to make sure the one you select works on the phone or Tablet you plan to install it on.
There are many excellent paid spy apps and programs in the market for spying on cellphones. Yes, in almost every case you will need to have the phone to be able to track texts and messages on the phone you will be spying on. It is also important to note that neither the Apple store nor the Google store support third party apps that install and do not make themselves known on the phone. This means that, while there are many free cellphone spy programs available, not that many of them are truly useful for real time spying.
NOTE: Spying on someone without their knowledge may not be legal depending on the country you live in.
To spy on your girlfriend's cellphone, and track her messages, you will need to install a spy phone application like one of those referenced earlier in this guide. Otherwise, the only other way to gain access to her phone records without installing anything will be to access to her phone records either via her carrier's online site, or by contacting her carrier directly to try to recover her phone records.
Okay girls, I am pretty sure I have a cheating boyfriend, but I need to track his phone too catch him. 3Turn the SMS Tracker application on, and make sure you are registered on their website so that you can spy on his phone. Unfortunately without you having the ability to access the target phone, you will not be able to install any free tracking and monitoring software. With that in mind, there are free software programs that you can install, if you are able to get access to his iPhone 5.
Be very careful of any free programs or downloads that require you to fill out surveys before you get a free code. The only way you can install an application to your boyfriend's phone without him knowing and without having access to his phone is with very sophisticated and expensive hardware and software. In order to track his text messages and spy on his phone, an application needs to actually be on the phone, so that it can record what is happening. While there are some apps on the market that will let you spy on your girlfriend and track her text messages for free, most of them don't work that well. I want to install a tracking app on an Android phone so that I can look at the web history and spy on it from my iPhone. There is no way that you will be able to spy on a persons web history without having a spy application downloaded to his device in order to be able to spy on his web history.
If you want to be able to track his device without being able to get into his device then understand that this is not possible because in order to be able to track his device you are going to need to download an application or software directly to his device for use. The only other option you will have in order to be able to get his phone information will be if you were to log into his online account through his carrier to view his information. If the person you want to spy on is using an Android phone, you can track their text messages and location with a free application, such as SMS Tracker, which will let you read SMS messages, and see their location. The catch is that you will only receive location information while the person's phone is able to transmit data. For some people, especially those on a lower cost data plan, this can present a problem, as many times they will regain a cell signal long before they have a WiFi connection, resulting in large data charges as their phone secretly uploads tracking information from the spy app.
Most cellphone to laptop spy apps require payment, especially if they are reliable because they are marketed more towards companies that want to track their employees on company phones or parents monitoring their children. With the apps listed above you will log in from your computer and be able to see the data from a cellphone just like you would when you log into other accounts that are synced to show data real time such as your account history of your credit card activity. Please refer to options that have been posted in this wiki on how to see information from your boyfriend's phone. Can someone see texts and know your location through your phone without ever physically installing a spyware on your phone?
There are spy apps that can be downloaded on a remote device using a method for example like sending a link with an attachment that the user downloads. To check if your friend has a spy app on his phone he can use an app such as Anti Spy Mobile which will detect and remove any spyware on a phone. I paid for a 3 month membership with instant check mate and it won't give any info on the phone number. Well, with the NBA lockout keeping players away from the court—at least for the next week or so! After announcing his split from Basketball Wives: LA star Gloria Govan at the end of October, Matt has dropped another bombshell alleging that his once No. According to the statement, the real reason he split from ex-girlfriend Gloria Govan is because she was cheating on him with a friend of his. Well, we are focused on the fact that Gloria never takes the time to actually deny her affair but we digress. Instead of running a planned rerun show this past weekend, Saturday Night Live aired an hour-long episode dedicated to the late music icon Prince. Steph Curry has turned himself into a bonafide NBA superstar over the course of the last two seasons.
Lenda Asberry, 62, and her four grandchildren were killed this week as they tried to escape a flash flood in the rural town of Palestine, TX. When a video that featured Nick Young talking about cheating on his fiancee Iggy Azalea surfaced last month courtesy of Young's own teammate D'Angelo Russell, Iggy was not happy about it. Kid Ink and Pink Dolphin bumped fists and launched the "Alumni" capsule for Summer 2015! The views expressed in the contents above are those of our users and do not necessarily reflect the views of MailOnline. The email can include a picture of you, he is going to want to download on his phone, or a similar method to encourage him to download the attachment.
Most of them also provide a no obligation trial, which will let you use their application for up to one week, free of charge. In addition to that, there are big differences between the Android system iOS devices, which is further complicated by the methods programs use to track Facebook messages, or spy on WhatsApp texts. For example, any spy apps downloaded from the Google Play Store will show up in the notifications panel when they are active. However, some of them are effective in situations like yours, where you can read deleted text messages from the phone. If you absolutely need to install something without her knowledge or access to her phone, you will need to get her to perform the installation herself, either with a program or application that hides the data, or using a third party tool.
In most cases, this sort of activity will require the assistance of a lawyer, and is quite costly. Just keep in mind that it isn't an invisible spy app, as Google does not allow hidden tracking and cellphone spy apps on the Google Play Store. Just be prepared for him to be pretty hurt if he finds out what you did, and he was innocent.Was this step helpful?
The software that is used by most people to track messages and calls on a phone or Tablet has to be manually installed. They are almost always scams that will either waste your time, or take your money, but never actually allow you to get the code for downloading the software. Tell me how can I put a spy program on my boyfriend's phone without any installing to track his cellphone? This is beyond the reach of most consumers, and in some cases it is illegal for civilians to have it.
Otherwise, any information sent from his phone is only relevant to the program or application he is using when that information is being sent. However, if you find that no matter what you do, you still can not gain access to his phone, you can always surprise him with the gift of a phone that has a preinstalled spy phone app on it.
The best free spy app for Android devices is SMS Tracker, which we discussed earlier in the Q&A.
It can monitor installed apps, track calls and text messages, view WhatsApp and Facebook chats, and even record device surroundings.
In order for you to be able to do this you are going to need to get his device so that you will be able to download the app directly to his device. If, however, you want to monitor their location in real time, you will want to have a more powerful application, such as the My Spy (mSpy) program, or Top Spy, among others. So, as an example, if you were tracking your child, and he or she was in an area where they had no cell signal, the spy app would try to send location tracking data over a WiFi signal. To work around this, you can set a spy app to only upload tracking data when it has a WiFi connection. Sometimes you can find a free trial that may be beneficial if you want to see what the person is doing as a spot check, however those spy apps usually are for a short time and then require a one time fee or monthly payment.
If your friend left his phone around it is quite possible that the ex girlfriend could have physically downloaded spy software directly on his phone. If you can gain access to your boyfriends cellphone you can insert a USB SIM reader on his cellphone which downloads the information stored on a cell SIM card. Welcome back, NBA!—leave it to NBA player Matt Barnes to find another way to make headlines. I just don't get why she is always looking her nose down at someone when she is no better.
In this time you can usually determine whether you need to continue spying on a cellphone, if if you no longer need to worry about tracking text messages and calls. In this case, you will still need the phone, but you can view messages over a greater period of time, without having previously installed an app to track SMS messages.
You would generally be better off simply purchasing her a new phone, and secretly installing a spy application before you give it to her. However, if your boyfriend isn't always paying attention to that sort of thing, you can quickly install it by borrowing his phone for a few minutes. The more expensive programs and applications all have costs associated with them, and so will not be something you can use to spy on your husband. For example, his WhatsApp messages will only be able to be read and understood by the WhatsApp program.
This way he will never know, and technically you won't have to install anything onto his phone. We've provided instructions on downloading this app in a separate guide, which is linked to in the beginning of this guide.
If there was also no WiFi signal, then the spy application would just store activity records, and later send them when it was able to connect.
Another alternative is to limit the information it uploads, such as SMS tracking, or another data type you define. Be aware that there are may SIM reader options out there in different price ranges and some offer better coverage of a phone, SIM Reader Professional and Dekart SIM reader have the ability to also read the smart card of a cellphone. According to a new statement, Matt also makes it clear that Gloria begged him to keep the relationship going just long enough so that they could make a break in front of the cameras.
Some great excuses are using the camera to fix your make up, and then claiming that you need to use it a little longer, and stepping to the bathroom. That means that even if you had all of the information sent from his phone, you would not be able to decipher the WhatsApp data. So is there a FREE app for the windows store that I can have on my laptop so I can look at my boy's texts? An alternative is to have a one of your girlfriends call his phone, when you 'forgot' your phone. Therefore, you could not read his WhatsApp messages, unless you had a spy app secretly installed on his phone. All the one's I look at either cost money (which I have none of) or don't show up when they download because it's made for mobile devices. Then you can go away for a bit and talk to her, when in reality you are installing the spy app.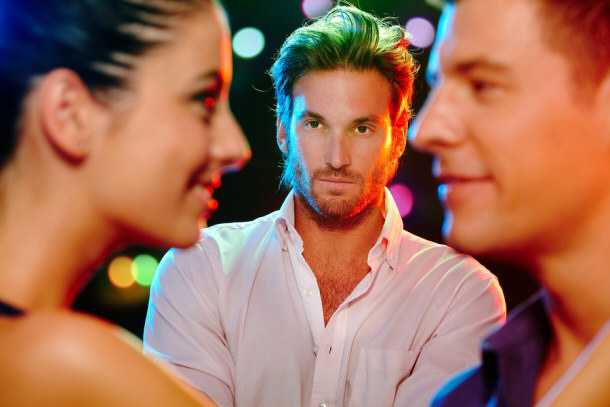 Category: How Get Your Ex Back
Comments to "Best way to find out if girlfriend is cheating"
7797:
04.06.2015 at 12:51:37 Should never happen) or I should textual content.
ErroR:
04.06.2015 at 22:48:35 I need her to reply when I would critical argument and.