The Futuna line of aluminum composite sail yachts brings 60' Open round the world racing designs to the cruising world. This one-owner yacht was designed by Phil Southwell and custom built for her owner by the Jacobs Bros in Cape Town and launched in 1993. She is the perfect example of a strong, well maintained blue water cruising yacht that has been successfully sailed by a couple for the past 9 years. Having logged more than 50,000 nautical miles on her journey around the globe, she will provide you with safety, speed and sea kindliness for your onward adventures, be they in the tropics or colder climes.
She carries 2000 litres of diesel, 2000 litres of water ensuring self sufficiency in remote locations for considerable lengths of time.She is a cutter rigged sloop with a slab reefing, fully battened mainsail. Overall the deck is very organized and uncluttered thanks to the large lazarettes and lockers. Fast Forwardi??s beautifully crafted and spacious interior has a bright and airy feel which is attributed to her well finished Canadian maple interior, cream vinyl headlining and cream leather upholstery.Three large windows in the slightly raised coachroof provide an enormous amount of natural light and headroom. Her full length galley is extremely practical and the onyx Staron countertops coupled with the under-counter lighting simply add a glamorously modern touch.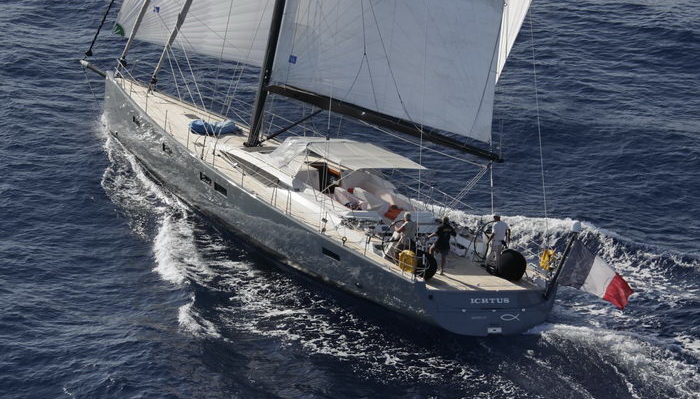 The engine, generator, desalinator and other equipment is easily accessed via nine removable side panels, two sets of steps and the landing (in companionway).