I've done some finish carpentry in the past, but I'm really more of a framer because I like to just throw things together quickly and make them as strong as possible. I recently built some new garage shelves in the home we have been living in for a couple years now.
Obviously you don't have to make all the shelves be the same height, but make sure to have at least one of two rows of shelving tall enough for all of your tallest items.
Given the length of the walls I was building my shelves on, I bought my wood in the 8 foot lengths. The wall I built these shelves on was about 14 feet long, so I needed two 8 foot sheets of plywood for each row. Once you know the length of the wall, it's fairly straightforward as far as counting up how many 2x3s and sheets of plywood you need. As you can see in the picture below, I also used the perpendicular wall for increased support. After screwing and nailing the boards up on to the wall, you can put up the end boards (2x4s). For those with some kind of baseboard in your garage, you will need to take a chisel and notch out a spot for the vertical 2×4 boards that will go on the ends, against the wall. Repeat this process with the next row up, but before you nail the vertical 2×4 to the second row, make sure to level it vertically with your long level. It's a little difficult to see in these pictures, but I have also tacked in some support boards between the horizontal beams, coming out perpendicular to the main wall. As you can see in the picture below, your garage shelves should be strong enough to double as a jungle gym for your kids! One of my goals with this design was that it would be simple enough for almost anyone to build (including myself). Great job, having sold steel shelving for the last 25 years, your system makes great use of the available space, you don't have to try and fit standard steel shelf bays into the gap.
I would suggest trying concrete screws since you really only need the horizontal strength from the wall. What was the spacing you used on the support boards between the horizontal beams, coming out perpendicular to the main wall and did you toe nail at the wall side?
I actually only used one perpendicular (from the wall) support piece for the entire length of the shelf because when you nail down the plywood shelving you gain plenty of perpendicular strength and the shelves are not deep enough to warrant perpendicular support beams. The only reason I put one in the middle was to help connect the spot where I had to splice the length of the shelf, and to hold it in place during the framing stage.
I'm planning to do my own shelves and found these to be pretty similar to what I had in mind.
With a 4 foot span I'm not sure the 2x3s would be sufficient, especially if you plan on storing a lot of heavy items on them.
If you want to keep the paneling to match the rest of the garage you should be fine to leave it up. I love the design however I want to center my shelves on a wall and not have them attached to another perpendicular wall on the end like yours are. You really made a good job Michael having shelves like this in our garage can make all stuff in one place, my dad tried the steel before but measuring the gap really took a long time. I had build a wall of shelves 8 years ago and have to disassemble them do to water leakage into my basement.
I keep thinking about the square dimensions of the posts used in decking but believe I may be underestimating how strong wood can be.
In your case I would probably add some vertical beams to your interior wall in addition to the ones on the outside of the shelves.
As far as your concrete block wall is concerned, I would just use a concrete drill bit to pre-drill some holes and use concrete screws to attach the boards. Thanks for sharing your success story – I'm glad to hear it worked out for you!
You can often find pallet sheds for free on Craigslist so start searching then get to building!
Recycling pallets to build projects is a sustainable activity, just make sure your pallets are chemical and nail free before using them. Butch Bridges built this shed from pallets and there are a lot of people out there who want to save money and recycle and wish to find clean pallets for cheap that they can use in their own home improvement projects. A mini-industry has popped up for anyone with a pickup truck that is willing to find pallets and sell them. Timothy's background includes stints at This Old House, ELLE DECOR, Metropolitan Home and Woman's Day.
At a minimum, I would suggest screws instead of nails when dealing with outside wood projects (such as a deck). I don't know where you built this, but I am sure it would not pass any building codes.
TrendsRoom & Board Colors by Valspar – New Paint Collaboration Wagner FLEXiO 890 Sprayer Review Save Your Deck or Concrete Patio with Olympic Rescue It! How-To2016 Kitchen Trends Kitchen Countertop Pricing and Materials Guide An Evening in the Kitchen with Miele June Oven 6 Benefits of Custom Cabinetry What's the Difference Between a Range, Stove and Cooktop? January 30, 2014 2:51 pm Comments Off on Could YOU build a flatpack house? Like most British men, the sight of a screwdriver and something to assemble from a flatpack sends me into a competitive tailspin. So when I heard that a British company has begun selling a flat-pack mini-house, which is said to be as easy to assemble as an Ikea bookcase, I couldn't resist the challenge.
Mark Burton, the company's founder, says the traditional wooden buildings are being bought by people desperate to acquire more space without moving house.
Many of these involve creating separate, fully furnished buildings that include everything from sinks to beds, and are big enough to provide accommodation for a teenager or two, but small enough to fit in a garden without the need for planning permission.
Late last year, a British engineer unveiled the QB2, a ?10,000 mini-house that boasts living space for two. As we live in a traditional farm cottage, I eschew the modern mini-houses, and plump for a classic wooden design — setting myself the challenge of whipping up a mini-home in just seven days. For me, this involves levelling part of our front garden by digging up the turf and then hiding the huge pile of earth behind a shrubbery in the hope that my wife, Charlotte, can't see the damage I've caused.
My excitement at the arrival of my tiny house is tempered by the fact that this morning the perfectly flat base of my house — plywood screwed down on to a rectangle of timber, which I laid yesterday after moving the turf — now has clearly discernible undulations.
Shortly after midday, the main structure for the house arrives in the back of a lorry and I unload 16, 6ft-tall wall panels and about 200 individual pieces of wood.
He's also thrown in a hand-made scale model showing what the finished cabin (don't call it a shed!) should look like. Confidence builds and I start imagining my daughters having sleepovers in it, proudly boasting to their friends that their dad built it. The good news is that it's stopped raining, so building work can theoretically begin again.
Once they are packed off to school, I don thick gloves — not to mention my coat and scarf — and start trying to lug the wooden panels which make up the house walls into a vertical position. Each panel is numbered, allowing me to butt the appropriate ones next to each other and then screw them down — first into the base and then into one another.
Because the ridge stands less than four metres tall, most local authorities would not require such a structure to have planning permission. Perhaps yesterday wasn't as easy as I'd thought — every muscle in my body aches when I wake up this morning.
This involves balancing on top of my wobbly old stepladder while I try to fix the rafters into place — thin wooden beams which connect the top of the walls to the ridge in the middle of the roof.
Then it's a case of laying a waterproof membrane — which looks suspiciously like a bit of old plastic sheeting — over the top. By this point it's mid-afternoon and I'm exhausted, but I really need to get the outside layer of wood — called cladding — onto the basic walls I put up yesterday.
He tells me it is those who can't afford to get on the housing ladder, students who don't want to waste money on rent, parents wanting extra space for teenagers and older people who have come to the realisation that there are better things to spend their money on than maintaining a large house.
But he adds that the problem many potential clients face is finding somewhere to put their tiny house. Despite my aching arms, countless splinters and chapped hands, I wake up feeling strangely energised. I am totally shattered and never want to see a screwdriver again, but feel so close to the finishing line I've no choice to continue with my project. I also tackle the floor, fitting some laminate floorboards which I picked up at a local hardware store.
Like all the best craftsmen, I solve the problem by banging some nails through the boards that keep popping up. To do this I would need to install a solar system on the roof to provide electricity and then add water tanks and the like.
I invite Charlotte and the girls in for a look around, and can't help but feel chuffed as they coo over how 'cute' it is.
But there's definitely not room for the whole family to sleep here so, despite the girls' protests, I evict them and settle down for an evening of quiet time.
Second, while undoubtedly compact, the cabin holds a surprisingly large amount of my stuff. If it's to be a permanent home, rather than just temporary accommodation, then the 'look' and 'feel' of a property is essential — you have to feel affection towards your house. When we purchased our house last year, the previous owner mentioned that during prolonged periods of rain the below-grade slab beneath the house (garage, basement) becomes "damp." We had just such a period this spring, and damp = about three inches of water. Our house is surrounded on three sides by typical California concrete hardscaped patio, backed by concrete block retaining walls (house is set into a small hill). When the house was built, the concrete patio was engineered so that water flows away from the house, with a half-step down between the back of the house and each side. I want to keep the water out of our basement, but do not want to resort to water proofing the entire foundation (expensive), or sawing concrete and installing drains (less expensive). I don't know the shape or height of the deck, so this may not make sense but what about some of that corrugated fiberglass sheeting installed on an angle below the deck boards?
I assume since you say your house is set into a hill, that the house is higher than the water table after significant rains? My current house is set into a hill and had some drainage issues which we took care of by trenching, installing PVC pipe to carry everything to the street and a sump pump at the lowest level. I do not believe that there is a significant amount of water coming into through the foundation from the hill at the back of the house, as there's hardpan clay after a foot or so of friable soil: I am not a hydrologist, so I may be completely misguided about this.
Well, water still moves through clay, and clay can hold quite a bit of it- (one of the reasons clay soils on slopes are prone to slippage).
Where I live, it is no longer allowed to drain water off one's property; if you do any sort of work that requires a permit, you've got to re-engineer your drainage so that all water collected on site stays on site. Could you install a dry well where the water collects (or right in front of it) and run any gutters toward it as well?
You said you don't want to saw concrete, but the best solution is probably going to be to have the deck taken out. If you need to re-slope the concrete, you can buy repair mortars that are suitable for thin coating applications (usually some sort of epoxy modified concrete). Also, when you say the slab has receded, does that mean it's settled or that voids have developed beneath it? It's durable, and also, when covered with gravel as I plan to do, not going to get hit with UV rays like an exposed roof, so I imagine it'll last a long time.
About the slope in back of the house: If there's water coming off the slope that's infiltrating under the patio slab, could that be be fixed by French drains, or even swales? What to do with the rainwater: It'd be great to capture it in a catch basin of some sort and use it for gardening.
Water table: Heh, heh, I don't think there's much of a water table in our southern California back yard to worry about. I would definitely investigate the mudjacking, it's probably not as expensive as you think. Although you could probably build the deck on top of the slab, it's hard to say whether or not you'll get a building inspector that insists on dug footers.
If you're concerned about the joint between the slab and the foundation, you can put in an expansion joint by stuffing it with polyurethane backer rod and filling it with caulk. The big caveat to all this advice is that without seeing the layout of your yard and the condition of the slab, it's almost impossible to tell you what to do. You're probably right, since you know where your house is, but don't assume SoCal = no water table.
Ask MetaFilter is a question and answer site that covers nearly any question on earth, where members help each other solve problems. My big white cat has gotten into the habit of beating up other cats he runs across, and recent victim's caretaker reported the fight. Lumi got one rabies vaccine, but I didn't go for the second one since I saw recent research showing that one shot lasts at least 5-7 years, if not (usually) the lifetime of the animal.
Part of being the owner of any pet, but especially a pet that is allowed to roam free, is taking responsibility for any mishaps the pet get into. If you don't quarantine Lumi, Animal Control will very likely come and take Lumi from you and do it themselves.
It's been reported to Animal Control it is now in the system if your cat is caught out things could get serious. As for avoiding the quarantine, check with your local agency regarding their appeal process. If I were your neighbour and you said to me "My cat who bit yours -- well, we only gave him part of the required vaccinations, and now animal control wants us to keep him quarantined because he theoretically could be sick, but we think one shot was enough and he isn't sick, so we're going to let him out.
I looked back at your earlier questions to see if I could narrow down your jurisdiction, because then we could look at your local animal control laws and give you a better idea what's going to happen.
Did you have your vet draw titers to find out if your specific cat was still protected from rabies? And, FYI, you will still have to get the cat completely vaccinated, even if he comes out of quarantine healthy.
I thought someone would bring up Jenny McCarthy--she's theorizing about a link between vaccines and disease without any evidence. First off, the science addressing the lifetime viability of different vaccines is complicated and nowhere near conclusive. If you are in a place where titers can be used in place of a booster vaccine, then that is great and you should certainly use that metric instead of boosters.
But this attitude where you don't give the vaccine because you read research, and you don't take responsibility for the fact that your cat is hurting others is ridiculous.
Get a vet you trust, do what a responsible pet owner would do and you won't have these problems in the future. You need to comply with the Quarentine order and get your cats vaccinated if they are going to go outside, which I think maybe Lumi shouldn't if he injures other cats.
Well, they're not asking you to vaccinate from what you've said, and that seems to be your biggest worry.
Part of living in our society is agreeing to abide by the rules regardless of whether you think they are unnecessarily stringent. For me, the issue has nothing to do with vaccines -- if your cat were an indoor cat, I'd support you in doing whatever you want with regards to vaccines. I had a former stray who was happy to be in and out of the house during the day, but cried loudly and pitifully if I tried to keep him in at night.
I would absolutely turn you in as frequently as possible if your cat was fighting with my cat.
There isn't really anything you could say to me as a fellow owner other than you're sorry and that you will follow the order. As adorable as Lumi is, if you have a problem cat you may eventually be in the position of having to put him down if you don't take action to correct this.
If you can't keep your cat from harming others without causing him psychological pain, I would argue that you should have him put to sleep, because an animal that needs to have the opportunity to harm others in order to be happy is not a healthy animal that can live safely in our world.
The test was expensive and took several weeks to come back, although that was at least partially because the samples had to be sent to Australia, and you definitely need to be quarantining your cat in the meantime.
Also for quarantining can you look into some kind of outdoor enclosure for the kitty to live in at least some of the time? First is, as other people have mentioned, looking into whether your municipality will accept titers in place of vaccinations. Another option for you to consider, especially if vaccine related sarcomas are your primary concern, would be vaccinating with a non-adjuvanted vaccine like PureVax. If your cat was strictly indoor only or even going outside but not mixing it up with other cats, I'd be more likely to have your back. Speaking to the should you contact the owners of the injured cat, I'm pretty sure there is nothing that you can say to them that isn't going to make them report the cat that injured their cat. I had a dog - completely up to date on shots, and also fixed - who was ordered into quarantine for biting a kid.
Luckily I worked for a law firm at the time, and one of the partners represented me pro bono. It's good that you're going to comply with the quarantine ordes and complete the vaccination of your cat.
A radio playing and some cat pheromone diffuser that plugs into a wall (can't recall the name of it) might help Lumi in the process. Also, if he's an intact cat (not neutered), those hormones will cause him to wander and fight.
Also, as an owner myself of one feisty outdoor cat and one mellow outdoor cat, I don't think I'd be open to you subverting AC and the community laws. To me the weirdest part of this question is that you seem perfectly cool with your cat regularly attacking other cats in the neighborhood.
My cat just had a $600 vet bill a couple of months back from being attacked by another cat whose owner let him run around, pretty much like yours. Whether or not you think cats fighting is normal, you have a responsibility not to let an animal roam free that you KNOW is injuring other animals. You have NO IDEA whether or not your cat is safe from rabies, you're just assuming he is because the internet said so.
I have sympathy for you because keeping a cat use to going outdoors completely inside sucks for the first couple of weeks but you need to keep him inside for the quarantine. I am going to put myself out on a limb here and say that if I were the owner of the cat yours injured, I would be cool with you talking to me about it, even if you said what you say here about the vaccination and quarantine. For the good of the other cats and animals in your neighborhood, you should look on this quarantine as a blessing. And if you're reluctant to keep him inside- I don't know the laws in your area, but around here if a documented agressive animal attacks another animal again, you're court-ordered to either confine the animal or put it down. Obey the quarantine, vaccinate your damn cat, feel lucky that animal control didn't have it destroyed.
With garage shelves, in my opinion, they don't need to look fancy, but they do need to be sturdy – I've seen far too many saggy garage shelves that look like they're going to come tumbling down at any moment.
Divide this distance by the height of the tallest item you will be keeping on your shelves. I made our bottom two shelves taller to hold the larger, heavier items (like food storage), and made the upper shelves a little bit shorter to hold the smaller, lighter items.
If your bottom shelf will have a 21 inch space under it, measure up 24 ? inches and use your level to draw a horizontal line all the way across the wall.
I used a combination of 2x4s (for the vertical support posts), and 2x3s (for the main horizontal framework, including the boards tacked to the wall).
For a 14 foot wall, I used 5 2×4 vertical posts, two on the end and three in the middle, each spaced about 3 ? feet apart.
This is the fun part and if you've already measured and marked everything, the building portion should go fairly quickly (with this design). Place them over the horizontal lines you drew and put a nail in at each vertical line (where the studs are). Measure and cut these boards (and all the other vertical support 2x4s) to be ? inch taller than the highest board against the wall. Start at the bottom and place something under one end, while you nail the other end to the perpendicular board that is against the wall. After you have leveled the 2×4 and nailed it to the second row, the remaining rows will go quickly. They should fit right into your frame and once nailed down will offer additional strength coming out of the wall, as well as side to side.
With the budget you have, you can actually do a lot of things with it but make sure to canvass for cheap but quality materials. My main goal was to build shelves that wouldn't sag and would hold up well in the long run.
Is there any way you could make the shelves within your system adjustable to give you even better use of space ?
I would think that you could use this same design, just duplicate the back and front sides with the vertical beams, and then make sure to include some kind of diagonal support beams that go from the top left to bottom right, and top right to bottom left corners to maintain the horizontal strength.
These should work since you don't need the vertical strength from the wall, just horizontal. It's hard to resist a good opportunity to build something yourself and save some money! You will have to pre-drill the holes with a hammer drill and a concrete drill bit, but concrete screws should work, in my opinion. If you decided to use thinner plywood than I did then you might need to add in more support beams.
Just be sure you are screwing and or nailing into a stud behind the wall and not just into the panelling. Since those were secured to each horizontal shelf they really don't move down on the floor. I just finished building these shelves in the center of a wall in my garage, there is no wall to attach to at either end.
For the spacing of the vertical beams, I would try not to go beyond 4ft, unless you plan on using thicker horizontal beams. You could then cut all of the horizontal beams, that are to attach to the interior wall, to fit in between the vertical beams. For the width (or depth) of the shelves, I just measured the the widest item I knew I would be storing on the shelves and then made them an inch or two wider than that.
We actually recommend you shop for new pallets as often times used pallets may be contaminated without you even knowing it. You shouldn't mess with old pallets that have rusty nails as it can be extremely dangerous, and make sure you dispose of any unused pallets before someone steps on them.
Indeed, it seems there's a growing market for ingenious ways to expand your home — without inflicting fatal damage on your wallet. Then there's the Hivehaus, a series of hexagonal modules that can be slotted together depending on how much living space is required. I then fix overlapping lengths of wooden cladding on top of the sheeting to create the finished roof. If it rains overnight, my inner walls will get wet and this will delay the rest of my building work. After all you can't just plonk it down in the middle of a roundabout or on the local village green.
In my version I am just using basic panes of glass, but if I were to live in it full-time then proper, double-glazed windows would be a must.
I'm also on a bit of a high at what I've accomplished, I can't believe how satisfying this work is (when it goes well).
They may not be totally smooth, but the pale pine looks chic enough to pass muster with my wife, Charlotte.
The bed area is easily big enough for a double mattress, below which I position a sink unit. I heat up a chilli con carne in the microwave, pop a Bond film on the box and then head to bed. I believe rain water is entering through two locations: (1) at the concrete block foundation-concrete patio interface, and (2) through several hairline cracks in the patio slab.
Water is meant to run off the back of the patio to the sides, emptying off the side of the patio to the street, but after almost six decades of seismic activity some of the slab has receded an inch or so here and there, and now about an inch of water collects near the foundation when it rains, rather than pouring off the front of the patio (most water does pour of the front). I want to know if the following idea makes sense as less expensive solution that leaves the existing concrete intact. Pour a thin layer of pebble gravel on the patio and grade so that it slopes away from the house, using a level. Lay a flexible, waterproof fabric over the gravel, coving the fabric up the side of the concrete block of the foundation. For aesthetics, pour another thin layer of gravel over the membrane, and then add a low lying deck to protect and cover the gravel (we wanted to hide the concrete anyway).
Have an engineer come take a look before you build a deck that ends up getting ripped out next January.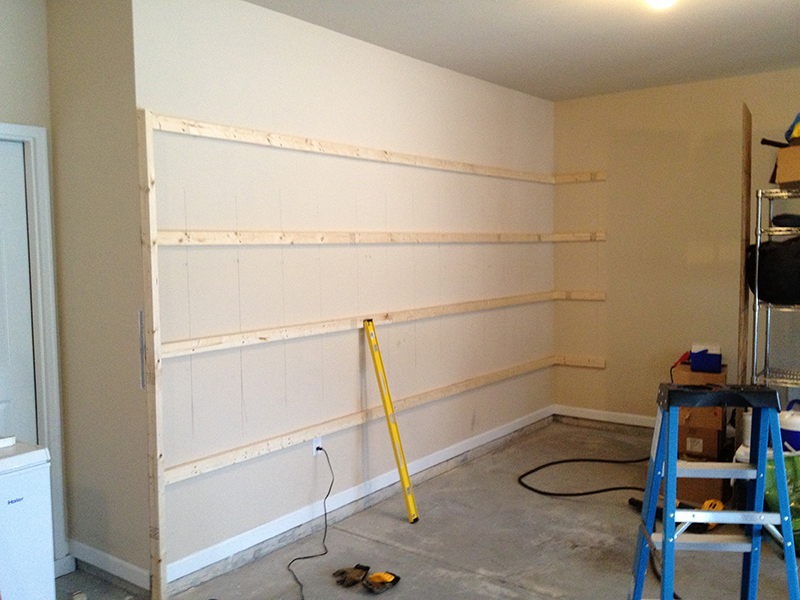 We have some fairly shitty drainage issues here (in NH) and I've been looking at dry wells and drainage tiles.
And if it starts leaking after a few years, I could just remove the top gravel layer and recoat (but I don't think that'll be necessary).
I have a landscape architect who's coming to take a look, so perhaps she'll know what the best practice is for our situation. I'm not too worried about piping water to the street, as that's what's happening now (just not very efficiently). Can you please not report him?" or any wording with that content, I would probably be keeping my eye out for the cat in order to report him.
But I noticed you have apparently un-spayed cats, un-vaccinated cats, cats who have injured one another fighting, and you do not seem to have a regular relationship with a vet, because you are NOT getting your cats fixed and vaccinated and you are asking questions on metafilter that are easily asked of (and ought to be asked of) your vet. Because with my cat, if would literally be your cat beating up my cat because your cat is an ass, and my cat loves everyone.
Even then, after the 45 days elapse if I see your cat beating up other cats, I will still report you to animal control. I'd suggest complying with the order and using it as a trial period to see if he can stand being indoor-only. Either get your cats in full compliance with rabies vaccacination laws, or keep them 100% indoors --- there's no middle ground.
I would argue that even if your cat has had every vaccination known to man, he should still be kept inside.
But as much as you wish to provide a happy, healthy, close to nature life for gorgeous Lumi, your neighbors don't want their pets to be injured, which seems to occur repeatedly. That's the test you get done when moving overseas to show that the vaccine worked properly, and would remove the whole is he or isn't he vaccinated thing.
We did do both vaccines to make sure the titer came back high enough, but weren't too worried about sarcoma since worst case scenario, they remove the leg the vaccination was done on and the the cat continues to live a full, happy life (worst case without the appropriate titer was giving the cats away and moving without them).
It wouldn't be the same as being free but might be better than being totally inside all the time. In reality, rabies vaccines are probably effective for a good deal longer than they are labeled for. VRSs have been shown to be more closely related to the adjuvant component of the vaccine rather than the vaccine itself.
It's even more irresponsible, possibly criminally so, that you let a known aggressive cat run around outside your property given the fact that you haven't bothered to follow up with vaccines for deadly diseases.
If he gets reported to animal control, he'll be killed and your neighbor is going to be keeping an eye out since he punked on their cat. After all, if my cat got rabies from yours, it's already too late, whether or not you quarantine, so that doesn't affect me (except that I would be sad for you if animal control found and destroyed your cat while you were meant to be quarantining it). Now you have 45 days to acclimate your aggressive cat that as attacked other animals into being an indoors kitty. In fact, I've actually had a pet killed by some pre-built garage shelves that collapsed. I wanted to share my experience to give other DIY-ers an idea of a simple shelving design that is built to last. I would also recommend storing all of your DIY chemicals like herbicides, pesticides, or cleaners on the top shelf, so your children cannot reach them (easily…). Take your stud finder across the wall horizontally (twice), once up higher, and once down lower and mark each stud. The next horizontal line should be 24 ? inches above that line (assuming all of your shelves will be the same height). I also used ? inch thick plywood for the shelving surface, with the smoother side of the plywood facing up. You can do whatever you want here, but make sure you don't go too far between the posts so you have enough strength. This is so that when you lay the plywood down on the top shelf it will fit into the frame for additional support. Replace whatever you were using to support the other end with the first vertical support 2×4. I would still check each row with the level as some boards can be warped and will need to be bent into place.
I guess I should have mentioned that $60 of that $200 was buying a new box of screws and a nails for my nail gun, which I obviously didn't use all of them.
I also wanted to use wood because it's cheaper and I already had all the tools to do it easily.
Instead of buying a shelving system, I thought it might be more price-efficient to try and reuse the planks we have. You might want to go with an entirely new design for your situation, however, since this design gains most of its strength from being attached to the wall. Some concrete screws come with a concrete drill bit that is the right diameter for the screws you are buying. As far as vertical strength is concerned, I personally think the 2x4s are good enough for your situation. Do you think I should remove the paneling from the wall that I'm building shelves on?
I will say that you should make sure they are all the way down on the floor before tacking them into place up above, to ensure that they are supporting the vertical weight of the shelf. At the same time, it might work just fine since each of the vertical beams would be attached to more than two horizontal shelves, hindering that side-to-side movement. Outside the wind may be whistling and the rain falling, but my little house is watertight — and surprisingly snug. At this point, the patio should be waterproof, and the foundation-patio interface protected. But, you did not complete Lumi's series of rabies vaccines and, thus, Animal Control really has no other option than to order his quarantine, since they cannot assure that he's completely immunized. It is for this reason that my cat is a 100% indoor cat, because he loves everyone and is interested in being loving friends with everyone, from the neighborhood pooches to the asshole cats that wander around. Both of my cats were 100% outdoor cats for the first 5 years of their lives, and though they frequently try to make a break for the door, they've adjusted well to being indoors. Of course when we moved to Ireland from (rabies-free) New Zealand we still had to wait six months after the vaccination before we could move just in case our cats somehow magically had rabies when they were vaccinated.
So make sure it's going to have some kind of positive effect before spending the time and money.
However, until long term studies allow them to labeled as such state law is going to require them to administered as directed by the manufacturer's directions. You get some bllod drawn, send it to a lab, and receive paperwork stating that his immune response is still good from his previous vaccines. However, I believe these vaccines are only good for one year, which I feel like you may balk at. If you are not on the right side of the law here I think you're setting yourself up for bigger and more severe problems than simply over-vaccinating your cat. I did not think either she or the rest of the family could stand it, but it was not as bad as expected and she is a healthy happy kitty many years later.
The wound got infected, which is pretty much standard for cat puncture wounds and it became an abscessed.
Being an indoor cat will not only be safer for him, but the other animals in the neighborhood will be safer as well. This would equal roughly 4.4, which means that you have enough room for 4 rows of shelving with 21 inches of usable height.
Then take a 4 ft (or longer) level and trace a straight vertical line between the upper and lower marks. Nail it into place with only one nail so you can still pivot the board side to side and level it. I personally go for wood than any other material for shelves because 1) it is easy to work with 2) it is exudes a classic warm appeal.
I wanted the spacing to be large enough so I could get large tubs in and out, but still have enough support.
Having it attached to the wall should also help to prevent it from collapsing to the side, but again, I'm really not sure. I do wish I had a few more inches when storing some of my larger coolers, but I am still able to get them in.
Once I knew that depth I wanted, I pre-cut all my plywood to that width so those pieces would just lay right into the frame. Susan Carpenter at the LA Times had an article a while back about her 3000 gallon infiltration pit and installation etc, but can't find it online. In the meantime, you're skirting the rules and externalizing the risks of doing so onto your neighbors' pets.
This is because the titer doesn't say anything about disease status, just that the vaccine worked, so it might not make any difference to your case. So if you do not follow these guidelines they can legally require you to quarantine your cat if he bites someone. People have been over-vaccinating for a long time and only a very tiny minority of animals ever have any ill effect from it. If I found out that that cat's owners had exposed my cat to potential rabies for no good reason, I would be furious and I absolutely would call animal control. He wanted to blame the cat getting sick on the low cost clinic where he got him fixed (probably too much guilt to admit the odds were much more in favor of FLV). My shelves were about 21 inches deep so I was able to get two, 8 foot long pieces out of each sheet. If you plan on spacing your vertical beams at 4ft, or longer, I would at least upgrade your horizontal beams to 2x4s instead of 2x3s.
This is important not only to help with the water in your basement, but to keep your retaining walls intact.
What is important here isn't whether you think the full vaccination course is necessary, what's important is that your neighbor and animal control are completely entitled to think so and will act accordingly if you let your cat out. We revoke the licenses of reckless drivers and send little kids to their rooms when they hit their sisters because we recognize that sometimes people need to be kept out of situations in which they are likely to hurt others. If your cat gets labeled a dangerous animal from repeated bites you will be compelled to keep him indoor only or even have him euthanized. Just as Lumi is your baby, so too I imagine their own cat is theirs, and they will want to protect it, so unless you've got a cat muzzle and booties magically on Lumi and can show them that there's no way he can do any damage, I think you'd be better off not stirring up emotions here. If I lived in an area with a lot of outdoor cats with a high chance of fighting occurring, my cat would be an indoor cat, happy about it or not.
I didn't want to kick him when he was down so I didn't say I told you so but he let that cat down. This vertical line will be your guide to help you see where to screw the boards to the wall. I found this depth to be good for most tubs and other large items you would store, and plenty of room for storing several smaller items. Unless and until your cat stops behaving aggressively, other animals need to be protected from him. They can also fine you for non-compliance and the chances that they will do so is probably going to increase with each incident. As I said before, longterm studies are lacking, so it's still not certain whether the vaccine is good for 5 years, 7, or 10. That had a waterproof deck coating (a kind of plastic paint, with some kind of membrane underneath), but my memory is foggy on the details. It is irresponsible of you to let him out unless and until you can be sure that he will not harm others. If he does it again and still is not vaccinated, animal control may well start to get serious with you.
Find a way to keep him from fighting whether it's keeping him inside, getting him fixed if he's not or having an outside cat enclosure.
I do remember that it was more trouble than it was worth though, as it got weakened pretty fast by harsh sun exposure. As someone who gets titers drawn I can tell you that my almost 15 year old vaccine is still protecting me, but a coworker needed a booster after 5 years.