The 8 foot dinghy is probably a bit short to get optimum speed but it is one of the most popular sizes and with the tri-hull design is a really stable small dinghy.  Optima batteries weigh in at 80kg and we found that they sat well just in front of the middle seat and with the pilot on the back seat the balance was about right. It felt really fast and fun and the hull cut through the bow waves of other boats without slamming. We also tried the 1003 on this dinghy and really, this is the motor that best matches this dinghy size—its 80 kg lighter than the C4 and its four Optimas and so there's much more payload capacity. Location: New Jersy Where can I find some hull photographs or manufacturers that make very good hull designs ?
Assuming a boat about 20' & V8 The attached perspective drawing shows you what I did on the Cherubini 20 bottom for the jet drive.
I have used a similar bottom for the Saetta 20, which originally had an inboard drive, and I have just reshaped the hull for a jet drive using a Hamilton jet. Boat should not bow hook or become airborne unless I am stupid or showing off like a nut in a 21' X 4' boat.
From the perspective view and the side (below) it looks like you have effectively taken a chunk out of the bottom to produce a flat for the jet intake. When we built the hull molds for this design, the hull plug was carved out of foam at DLBA Robotics in Virginia, and it had the full V, not cut away.
Location: New Zealand Had you considered the merits of running the flat area (which we refer to as the 'delta', not sure of the origins but it could be due to the triangular shape) from the transom to just forrard of amidships? Yes, in fact, I did go through a rendition of the hull lines with a flat on the bottom exactly as Mat-C describes, not inclined like Speedboat's photo, and got all the way through general arrangement drawings. If I had to do it over again to provide a jet design in a speedboat, I would do it the same way with the bottom shape that I have developed, which I have used on a number of boat designs--the boats trim out and handle very well. When making potentially dangerous or financial decisions, always employ and consult appropriate professionals.
The ALLWATERBOAT has a variable V configuration, forward deadrise is over 35 deg and the aft deadrise is under 8 deg, no 1 one is doing that with Jet (400 hp) and at this Size (26') and at that Weight (6K lbs), if there is can you please send this to me or anybody. Good luck with your business venture, but unfortunately I don't think you have anything particularly new that can be patented. Minimum bottom angle ~10 deg helps in keeping intake free from bubbles generated at spray-root forward.
Jetsprint boats run a transom deadrise angle up around 24*, I've used 19* extremely successfully with a warped bottom.
The same gusset blocks will be used on both sides of anything holding the marine plywood skins on.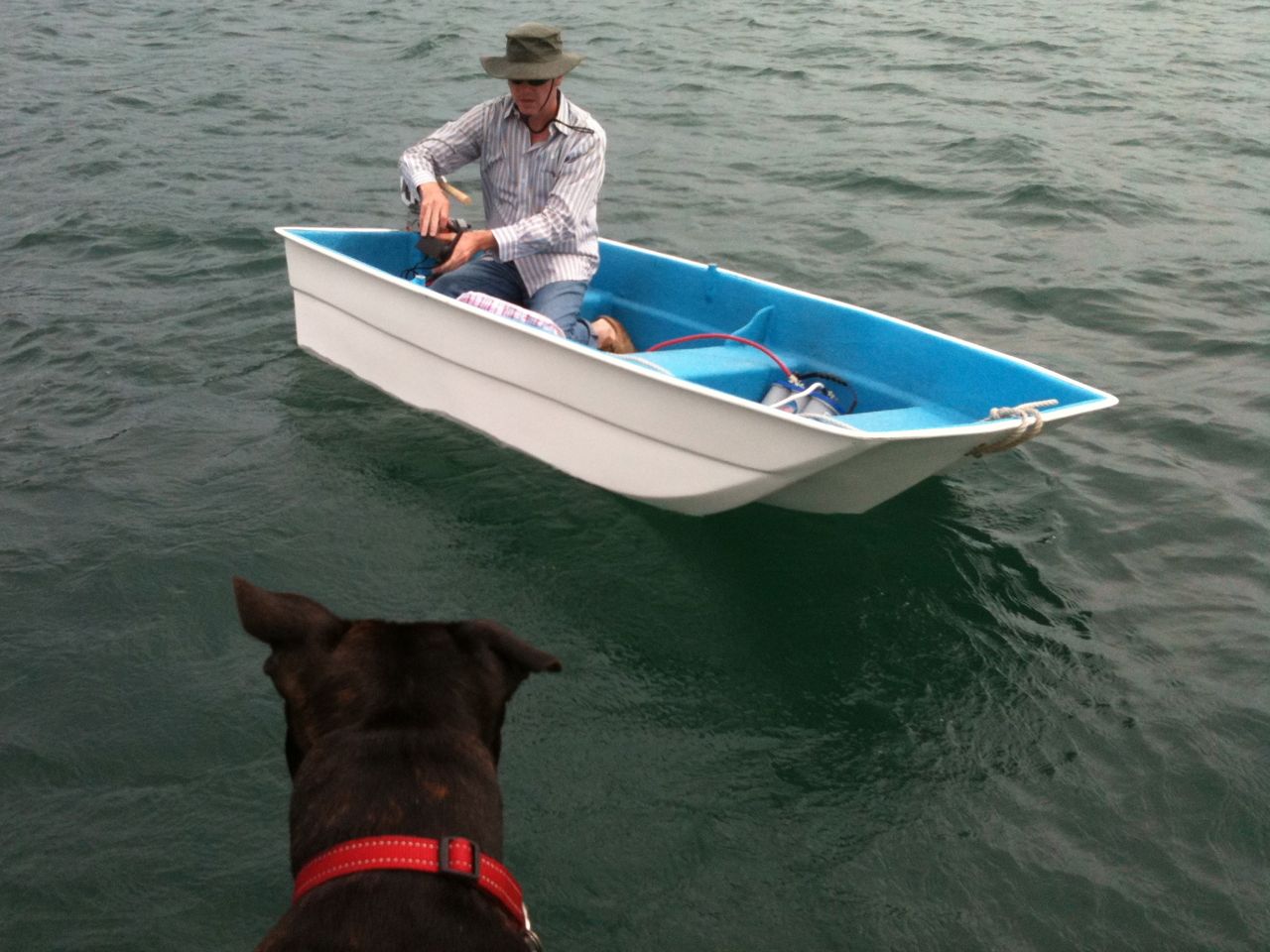 The flat area forrard becomes quite narrow so as to minimise the effect of 'slamming' etc that you suggest.
I suppose I always assumed it would be done as a horizontal version of what speedboats has pictured, as in the pic below.
If you drop in be sure to check out their great tri-hull dinghies while you're there.
I would have though it would create a bit of turbulence in front of the jet, as well as a possible area of 'negative pressure'. Although it does rotate the jet giving a 'trim up' effect, depending on the pump you use they have a 5* down angle on them anyway (to allow sump clearance for the motor to the bottom of the hull.
That would give a flat 'pad' for the boat to ride on - quite common in many faster boats I believe - but avoid any potential turbulence problems.
Most were outboards, though some were also fitted with sterndrives and I think even a few jets.