If this is your first visit, please click the Sign Up now button to begin the process of creating your account so you can begin posting on our forums!
SchematicI'm including the schematic for the transmitting XBee (the black box seen in the video with the blinking LEDs). Batteries are getting old and bit worser (bout 5years old now and use frequently in my RC car). Haven't had time due to exams to put the electronic parts in a safe place, but waiting for another boat to arrive later. I got the rudder installed and I just finished installing the stuffing tube, shaft, and motor.
I hooked up the electronics (I ran a servo extension to the servo and plugged the motor into the ESC) and it is now ready for testing! The stuffing tube was then just slid through this slot in the hull with the oil port facing upward. I then used a large amount of hot glue to hold the stuffing tube in place and make the hull watertight. Then I marked the holes where the bolts will go that will hold the motor to the steel rectangle and drilled them out.
After bending a less-than-90° angle in the metal, I mounted the motor to the steel bracket and the hotglued it in place on the boats hull.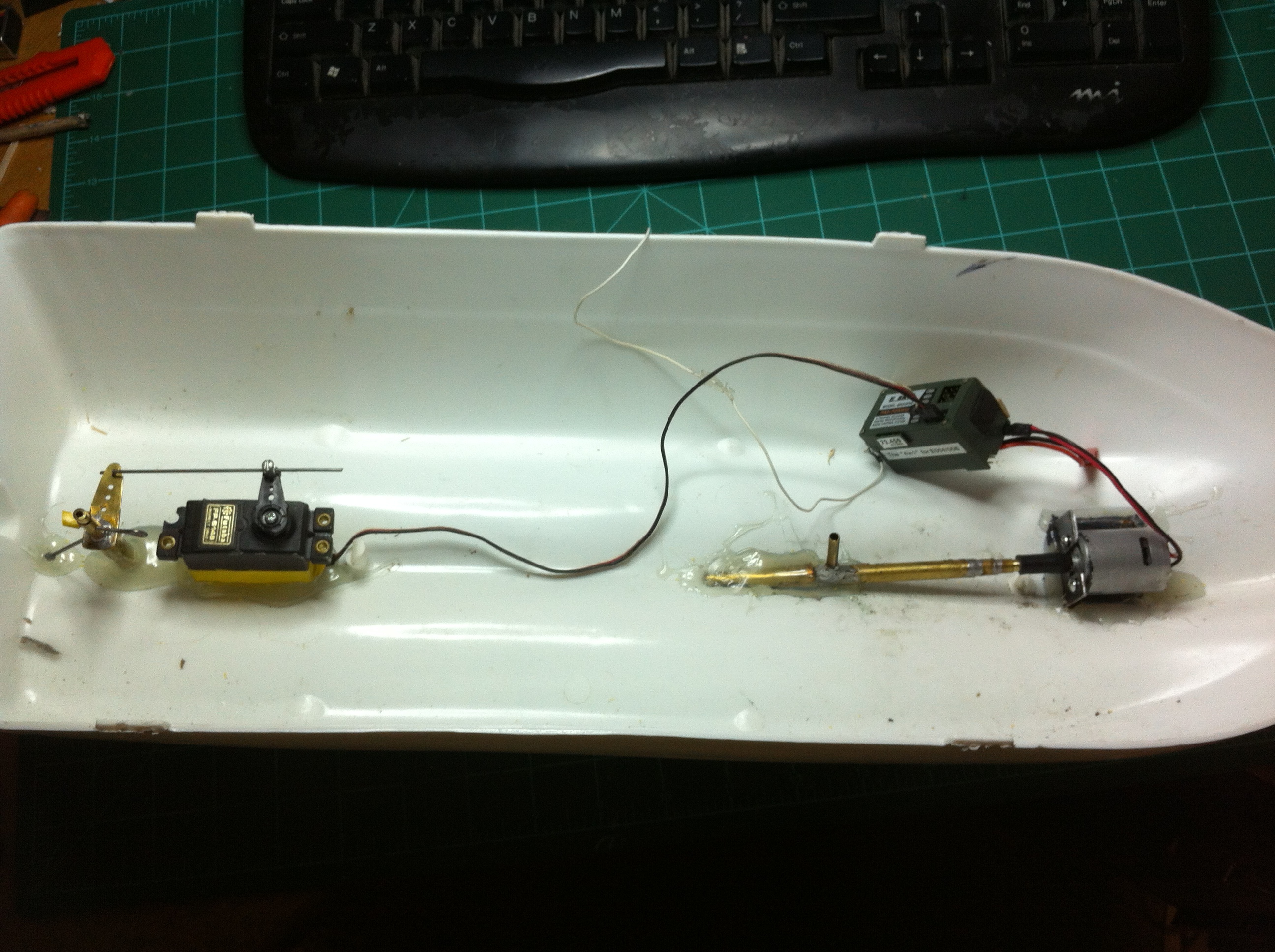 When I got the shaft into the stuffing tube I marked where the end of the shaft comes to on the inside of the boat. When I get a battery I'll post how the testing went, and hopefully get some video of it in my pool or in a pond or at the lake.