Panache is excited to announce a very special edition of the Bruise Cruise at SXSW this year.
The agency will be teaming up with the Seaport Music Festival and Hot Burrito to present Milk Music, Fat Tony, The Blind Shake, and Outer Minds on a two hour cruise on Monday March 11.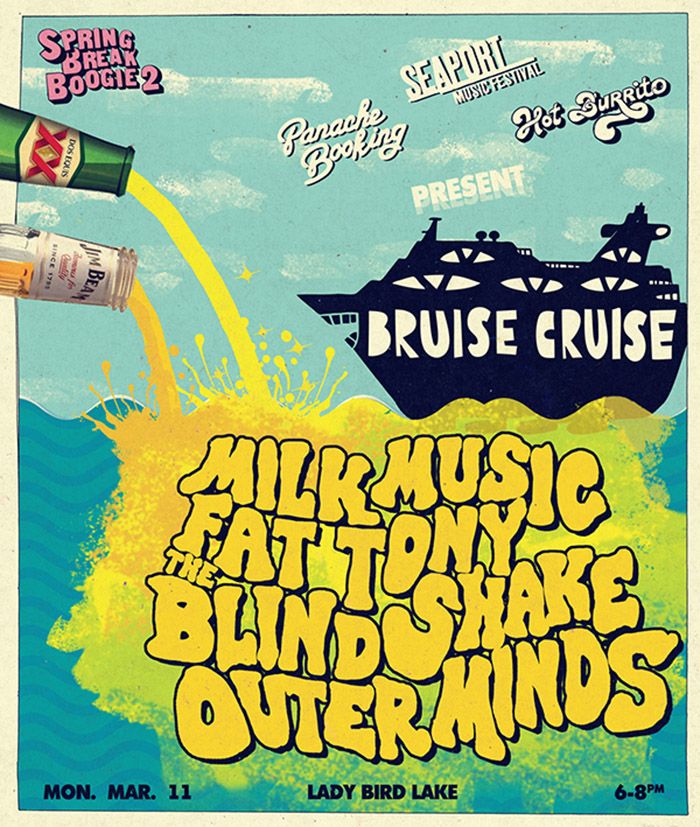 In addition to seeing four amazing artists, the purchase of a ticket hooks you up with an unlimited booze pass as you sail into the sunset with the Panache crew.