The real news I want to pass on is that I will be vacating the current workshop in October. My aim is to complete the WOODY POINTER and the ACORN by then. Unfortunately I have not been receiving enough enrolments for the Boat Building Classes to make the School viable financially in its current form. The new build of the Ian Oughtred designed ACORN 15' ROWING SKIFF is nearing completion with just the thwarts still to go – and of course the endless sanding, painting and varnishing! The ply deck is on and the center console under way. Next comes the teak decking and the coaming. I have been receiving a number of requests to build or restore your own small boats, dinghies, kayaks etc in the workshop with support from Simon, Ian and myself.
We started a new build of the Ian Oughtred designed ACORN 15' ROWING SKIFF at the beginning of June with Simon Sadubin leading a team of Garry B, Billy B, Liam D, Stephen K, Ben W, Jason C, Ian B and Gerry C. The only solid numbers request I have had for other courses is MODEL MAKING. So a course will begin shortly. I AM VERY INTERESTED to hear from anybody that may be interested in commissioning a boat, dinghy etc for themselves.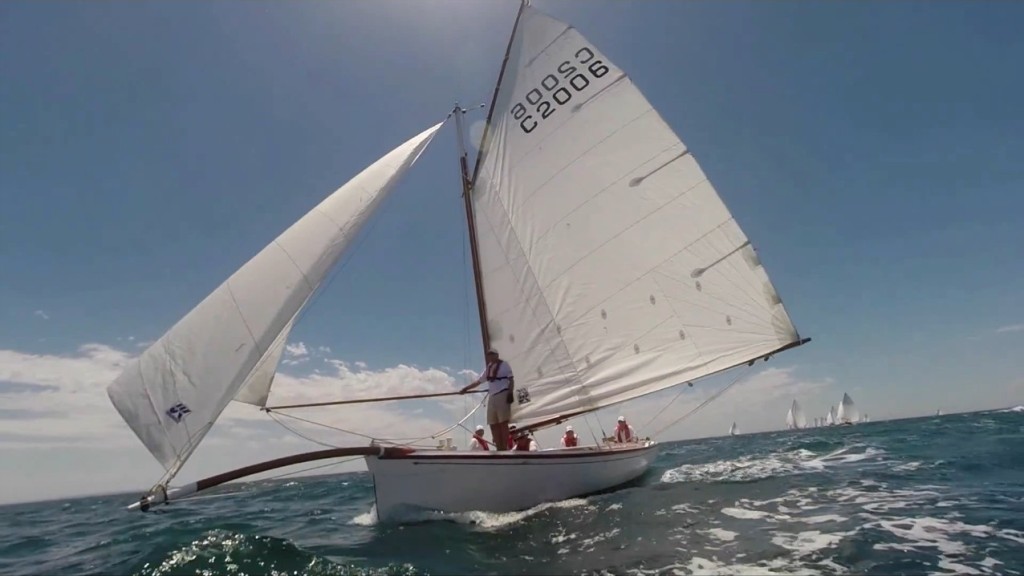 The basic hull is complete, has been filled and faired is the now right way up! Two new hollow timber SUPs ( stand up paddleboards ) being built by Raymond S and his two sons Laurence and Daniel and have been joined by Richard A and his son Louis building a third board. Darren Stollznow is in the final stages of completing the restoration of his fine Tasmanian Huon Pine dinghy.
The Pittwater Wooden Boat School is an initiative of, and managed by  Larry Eastwood, a wooden boat owner tragic who wishes to see that his love and passion for wooden boats translated into improving the knowledge and understanding of construction and maintenance of wooden boats in order to demystify the challenges of owning a wooden boat and add to the numbers of wooden boats owners – especially on Pittwater.
Larry is joined in this challenge by Simon Sadubin of Sydney Wooden Boats and Ian Smith of Woodcraft Boats and formally of SWB. Sydney Wooden Boats (formally Sydney Harbour Wooden Boats) has recently relocated from Chowder Bay to Darley Street, Mona Vale.
Simon Sadubin served his time at Timber Boat Services in Snails Bay - one of the last traditional boatyards in Balmain. In a career covering more than thirty years, Ian has has built and restored all manner of boats both traditional and modern.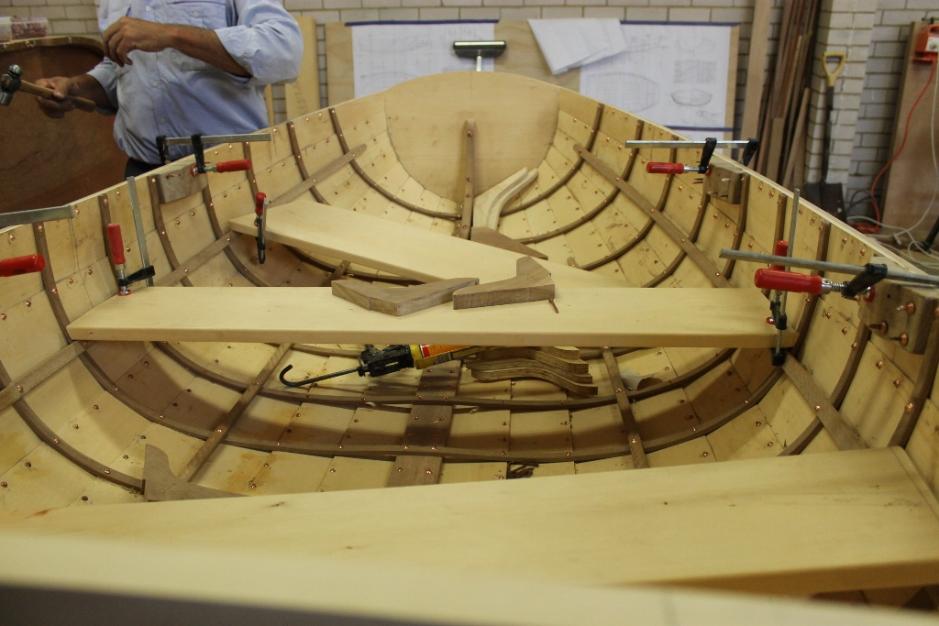 Their work includes the restoration of many notable harbour boats such as SAO, DAISEY, RIMINI, MERLIN, MONSOON.
The courses are recreational in nature and are aimed at all levels of expertise, from student youths to retirees who have spent a life time pushing a desk.  It is however presumed each participant will have a certain amount of practical ability and be familiar with wood workshop tools.
The new build is to be a Ocean Pointer which has been drawn from a traditional small ( 19' 6" ) Bass Boat of East Coast Maine origins.
Plans are also available for own project builds of Stitch and Glue Dinghy, Whiting Skiff, Traditional Clinker Dinghy.