I think Mr Peter Lenihan a wee bit further to the north of me is basking in the glow of another arctic front, but it appears he is getting more done on his craft then I.
Im stalling with the tug at the moment as I am still undecided how to proceed with the outboard well, I know what has to be done but just like to make sure. Finally got to do a bit more on the tug today test fit of the rubbing strips, the plans say to stop them short of the stem by about 500mm but I like the look of them meeting the stem. But I would ensure that along with the big radiused fillet and glass, a heavy duty means of mechanically fastening the keel to the underwater body be considered.
Hi Mike, photo's came through great, she's an awesome little vessel you have there and I was really impressed with the interior fit out.
As for the keel on the tug, the plans show a hollow keel for both inboard and outboard setup but with no access inside I think its just asking for trouble, some of the other builders have also used a solid keel but I think mines a bit thicker than most. In Peter Lenihan's Just for the fun of it thread, stainless steel crevice corrosion was discussed, several pages near the end of the thread. Most of the apparent weight of your keel will be lost once she is in the water, Phil, so no fear about over building that part. With such a fat short hull(no offense intended), it is very difficult to over build, provided you stay within the boats profile,to the point of danger since it is really hard to add more material than what is already required on the plans. Oh boy am I a router type of guy, I will keep an eye out for one of those, unfortunately due to the cost of cutters I will probably have to use either what I have and finish with a plane or maybe borrow something. Oh and as a bit of an update I have decided to use Jarrah for all my trim, caprail and flooring, I have splashed some of the crystal clear Bote Cote resin on a sample and will post a pic when I can.
This has to be my favourite shot so far, She's definitely going to be daddy's little boat girl, drives us crazy inside the house but will happily play in the boat for hours on end. Here's a shot of the third layer of 6oz going on and with a fairly heavy coat of epoxy to start filling the weave, there might be something very wrong with me but I am really enjoying glassing the hull.
For those unfamiliar with the awesomeness of Jarrah here is a pic with 1 coat of crystal clear Bote Cote resin.
Another shot showing the square edges built up again after having been rounded over to allow the glass cloth to flow over the edge. I just had a visit from the local police, first time I have used a hammer on my boat and I get a noise complaint! And with cap rails many times its easiest to make an exact full size template out of plywood. The advantage of a ply template is that it gives the router bit guide a bearing surface and it allows a precise trim.
I have acquired a keel, the plans call for an enclosed box arrangement that doesn't allow any access and is prone to rot, some of the other mini tug owners have swapped this for a solid keel, I liked this idea so I have done something similar by using a laminated beam. Our local timber & hardware place is closing down and I managed to buy this beam at a really good price, looks a bit sad but the thicknesser will fix that.
I also flipped the hull today, by removing the centre supports from the frame I was able to simply tip her on her side. The keel sitting temporarily in place, the offcut from the front spins around and helps add the extra depth to the rear, both parts are now sitting in the workshop being glued together. Where the keel meets the stem, the plans show the keel tapering away to nothing at the stem but I like a bit more meat there so I have added 100mm both for looks and strength. It may be good to lay an 8 inch tape of Biax fabric down the centreline , then bond the keel to the tape of eglass.
Hi Slug, I was planning to lay some cloth down first just incase the joint cracked so there is that moisture barrier there between the keel and the ply, as for the fillet I was thinking of a timber fillet followed up by a heap of epoxy and glass.
This is Part II of IV in a series of tutorials, looking at event photography and in particular the Australian Wooden Boat Festival 2015. The tutorials are primarily for the benefit of the volunteer photographers at the festival, however if others gain some inspiration or knowledge from these articles, please feel free to share your comments at the end of the tutorial. Many images used are by previous volunteer photographers and are courtesy of the Australian Wooden Boat Festival. Part IVMonth four will be the final one in the series and will look at working with people. The human eye is extremely receptive to changes in light and can gather detail from harshly lit areas and dark shadows that are side by side.
Once your lights are on, look for lights pointing at the camera, windows with bright lights coming through, furniture or other obstacles creating shadows, mirrors that will reflect your flash or your camera, anything that will challenge the camera or detract from the image you wish to create. A final consideration for lighting is try to diffuse (soften) the light, to reduce harshness of shadows they may create, especially your strobe(s).
Having set and lit your scene, look to the people in your scene and repeat the process above.
If the shot involves a cocktail set or similar be particularly aware of people eating or drinking. Once you have established your wide shot and captured your images, working towards the details becomes far easier. Shooting close-ups (not to be confused with macro), it is worth considering using Aperture priority mode. The clever use of reference points, enables you to leave some areas of your image out focus. Now you are shooting your close-ups, you can start removing and packing down, unwanted lighting and equipment. To get WoodenBoat delivered to your door or computer, mobile device of choice, etc, click WB Subscriptions.
I have been googling various bits and bobs andI was just wondering if anyone can recommend a supplier of pretty chrome sotlihs here in Aus, and yes I do realise its way too soon for that. I hunted everywhere for a ring pull that folded down like yours but couldn't find one anywhere, as for the rubbing strips, I'm not sure I've done the right thing now, your looks great and I do like you outboard install, any chance of a photo of the cutout in the stern?
Think maybe stainless threaded inserts into the keel itself, and stainless bolts and washers, backed with some kind of backing strip inside the hull, mechanically joining the keel to the hull. If they are anything like your models, I see lots of awards won at boat shows in your future! It's much more robust than my own humble project, a few pics of which are offered for what little they are worth. 10 ft long, 5 ft wide, and inspired by the Berkekys, the Glen Ls, the Bolgers, and my own perverse desire to do it my way.
However, I've also learned (the hard way) that there is a great deal to be said for purchasing plans and patterns from a professional.
This build will use a trolling motor mounted internally, so I guess you could call it either way. In this month we will be looking at working with light and how to capture images at all times of the day and the tips and tricks that enable you to capture great shots, even in the midday sun.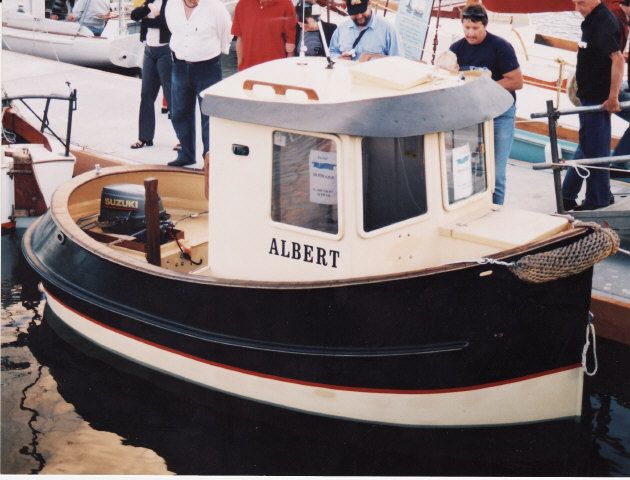 However, when it comes to the Australian Wooden Boat Festival, boat interiors will be on show everywhere.
Using your camera in Spot Meter mode, check your exposure settings, for the Light and Dark areas. We are not the most attractive eaters and any shots you may have seen of yourself or others … well I will let you be the judge.
Love the model and especially the pilothouse set up with the Western slanted windows and the overhead windows for tug work. Here, it got down to minus 1 (fahrenheit) last night, the coldest it's been here in a long time.
That will give you an idea about how much weight is needed to sink your hull 1" inch in the water. Very nice looking boat and a nice write up by Jay that has you inside that warm and comfy pilothouse! All are for some form of lifestyle, whether it be a fishing trawler, a palatial cruising yacht or the humble rowing boat. You can get good indications as to whether you will be able to capture the full light range in your image. If you are shooting people, this maybe a little invasive, but can create unusual and interesting images, if managed sensitively. I seem to recall the plans had provisions for a hollow keel to allow the stainless steel shaft for the inboard electric motor to pass through. Serious little boats, with an inboard diesel and several superstructure designs to consider. The Sam Devlin Surf Scoter series reminds me very much of Baten and may be even easier to build as those boats are stitch and glue. Working with people also brings up the concerns of Model Releases, so we will look at this briefly as well. Speaking of heavy, some folks have installed inboard diesels, so I would not worry too much about what your build is going to yield.
The issue with stainless is when the bolt or nut is submerged in water that is stagnant; non-moving. Also allow your subjects to be a little animated, enjoying a joke or telling a story to a group, illustrating a route on a map etc. You may notice your shutter speed drop significantly, so be prepared to put your camera back on the tripod if not already, or work with a higher ISO.
If you provide a reference point a viewer can understand, they will generate the rest of the image that you cannot focus on. I don't have to worry about venomous snakes, lizards, insects or Tasmanian Devils when I step into the boat after a winter spent unattended!