One is a Pettingill paddle that Graham includes with the Diva Kayak plans which I made, and the other was a traditional Inuit carved kayak paddle carved from a 2x4. Certainly, in higher wind speeds you have MUCH LESS windage aloft as you try to paddle through the water.
My 17 yr old son however while admitting it works much better than he ever thought it would preferes the euro paddle. For the last 18 years, I've gone back and forth between the Euro blade and the Inuit blade.
You're correct, the Inuit blade doesn't have quite the acceleration, but on a day's trip, it will get you just as far. I used one of these paddles before and enjoyed it, but it wasn't my size and I couldn't really use it properly. I've been asked to do a live demo for an open-house at the school where I teach cedar-strip canoe building and am thinking of grabbing a good spruce two-by for doing this. I think it will be a fun demo and hopefully we'll get some additional people interested in our program.
To be honest, I think that the relative hardness of the Spruce has some advantages even though the cedar will be a bit lighter.
Heck a few small sound knots wouldn't be much of an issue either as a demo, or as knockabout to try the paddle.
That was basically my thought, If I didn't like how the paddle worked I would have used it as decoration.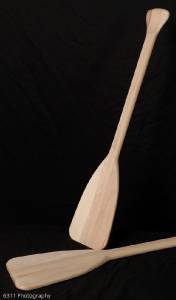 I find decent luck finding clear runs if I check the racks at Home depot every time I am in.
Granted I don't find suitable sticks every time I go through, but oftenenough top make it worth my while to scope out the stacks.
Not so much luck at our local Home Depot finding good stock - there are two local small lumberyards that I'll give a try.
Something to practice, and one of the true joys of Inuit-style paddles, is using the whole paddle. I've tried and tried and tried to like them so that I could paddle my traditionally styled skin boats with a matching paddle. Well, there are a few different formulations of Watco and I'm not sure if there is a difference between them from an application and curing point of view.
The Teak Oil is pretty thin and the cedar was very dry, so it penetrated very well on the first coat - it raised the grain a little, but not much. To get WoodenBoat delivered to your door or computer, mobile device of choice, etc, click WB Subscriptions. Basically, you have the option when needed, to shift your hands up and down its entire length - all the way until your upper hand is on one end of the blade, forming what resembles a very long canoe paddle.
It's basically the same blades, but the loom between them is very short - just a couple of hand widths.
With sanding or a Scotchbrite pad and frequent re-oiling, you can eventually build up a really nice, satin finish.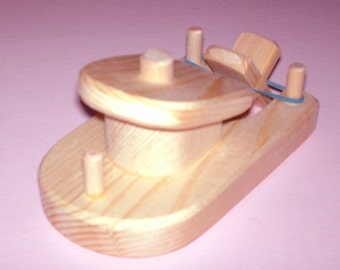 From what I gather, it's a leverage thing having to do with how far out on the shaft the bulk of the blade area is located. You shift the whole paddle side to side as you paddle, using the end of the upper (inner?) blade as the upper hand grip.
It does, however, take a while before the grian finally stops raising every time you go out. Shift your grip, extend the blade and start your big sweep stroke with the blade starting right up by the bow stem. I usually put up with it for a while and then get tired of messing with it and varnish them.
In time, you get to the point where you automatically shift your grip as needed and you can still get plenty of leverage with your elbows staying bent at about 90 degrees and in close to your torso. I don't know what would happen if you diluted Watco and tried the initial, multi-coat, wet-on-wet saturation technique for the initial coats, similar to what we used to do with Deks Olje?