My son fell in love with the TV Vikings series and has asked me to help along with a build of Emhar's Gokstad long boat with a compliment of oarsmen. This kit is a real charmer - it has some great hull detail which is sadly lost once the decking goes down. As others have suggested, we are going to keep the colours and designs to a more realistic minimum rather than produce a story book illustration with every colour of the rainbow down the side shields etc. Hi Matt - Thanks for that link - what an amazing project - I bet there is a lot of beard growing going on in readiness for the crews maiden voyage etc.
Just a few update pictures - I have been fiddling around with a new airbrush trying to get a dirty and well used decking and started tinkering with some panelling ideas on the port side - I just need to get more blocks of time to get stuck into this kit.
I mention Amazon Prime; all my spare cash goes into my modelling hobby but my wife uses Amazon for most of her business supply shopping and we were given the Prime account for free - it maybe something you could checkout just in case you also qualify for the account upgrade. My son watched and chose the hull timber shades for the portside - I will be leaving him to replicate my work on the Starboard side.
Our 30 oarsmen are still on the sprues with a basic base coat and unpainted but we have bought a large selection of Vallejo model and game colour bottles to complete them. I must admit, this kit and project is a great refresher from my normal choice of build which usually involves at least 2 Rolls Royce RB Type engines.
I have never really focused on maritime modelling but this is a great distraction from my normal choice of build.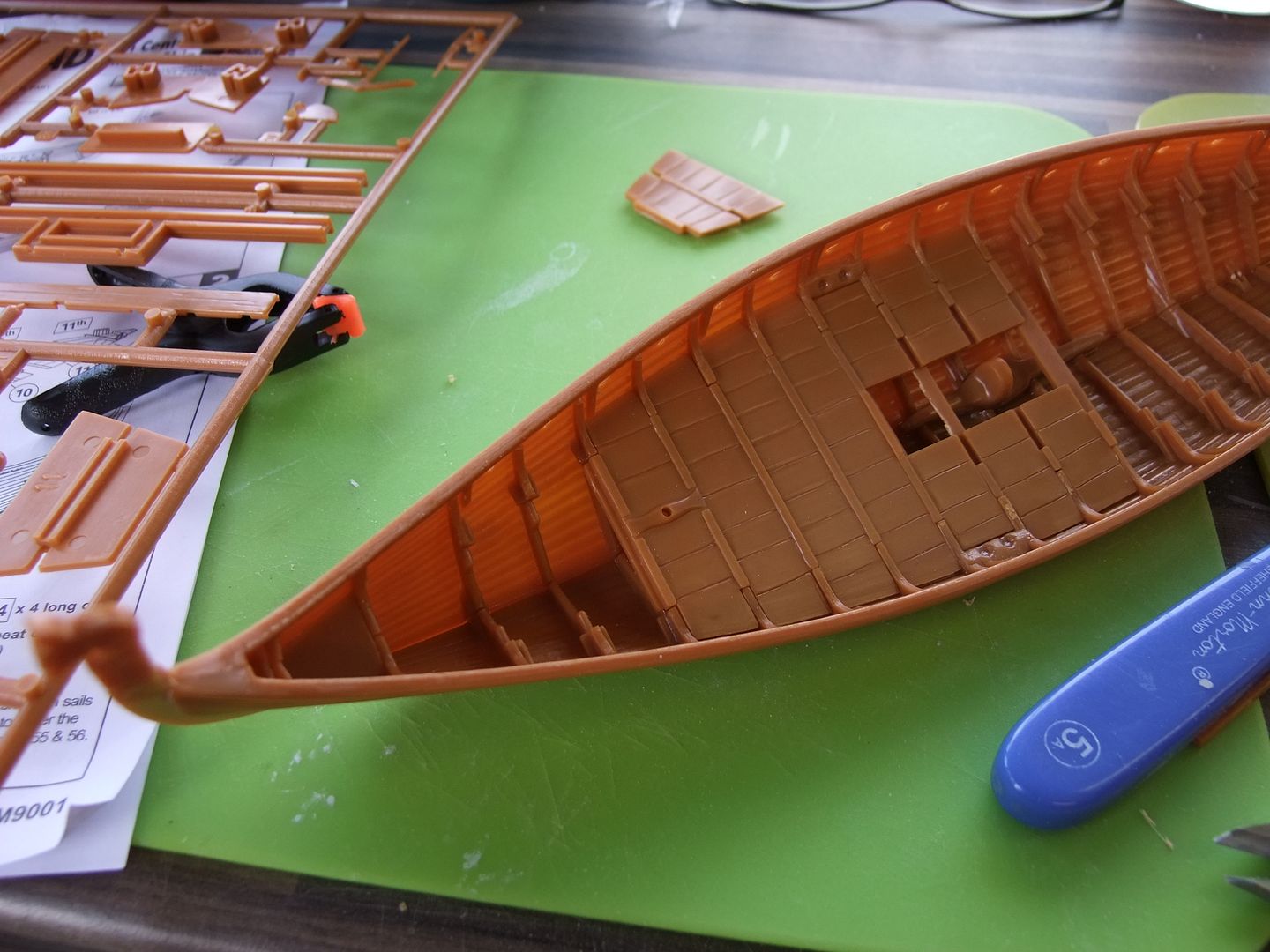 I wont give anything away but it definitely leads to a S4 so you have plenty more fun coming your way soon.
I also should have used a lighter gauge of line to rig the ship, this looks ridiculous in hindsight  .