Ship historyThis is a fine reproduction of the type of two masts brig commanded by the infamous pirate captain William Kidd (1645-1701).
It is popular for its good quality and the customers often buy it as a valuable and nice gift. Indeed, he, along with his crew, has been accused of every crime in pirate history by popular tradition.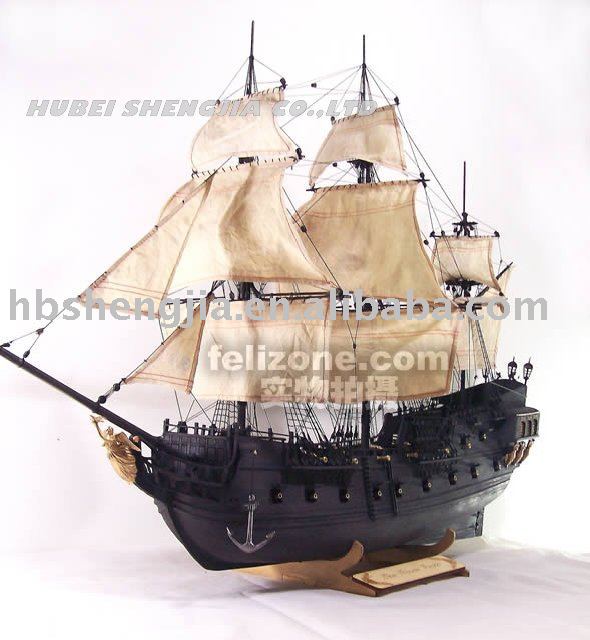 He achieved perhaps more fame in song, story, and legend than any other pirate to sail the seven seas.
Kit features wood-finish decks, textured sails, rigging thread, long guns, jolly boat and display stand.