Find a guy like your dad
I thought it might be useful to share in a  "The Best…" list the resources that help me try to use Bloom's Taxonomy in my classroom. There may very well be resources out there that do a far better job of explaining the Taxonomy and how to use it.
This short article has an even smaller Verb Chart that can serve as a reminder when planning lessons. A blog called ESL School ran a series of posts last year on applying Bloom's specifically to English Language Learners. Educational Origami has a wiki that is THE place to get ideas on how to relate technology to Bloom's.
The New Jersey World Languages Curriculum Framework is a PDF document with a lot of interesting stuff. I've just read an excellent post by George Couros titled Bloom's Taxonomy and a Pen, which uses a pen as an analogy for explaining the different Taxonomy levels. This page has good info on Bloom's Taxonomy, especially a nice animation you can see if you scroll down a little bit. The ASCD In Service blog has republished two twenty-five year old interviews with Benjamin Bloom, creator of Bloom's Taxonomy. Joshua Coupal has created a very useful slideshow on the changes in Bloom's Taxonomy and how it can be applied through digital tools. Developing Thinking Skills Through Higher-Level Questioning is an online presentation from the Ontario Ministry of Education. Bloomin' Mathematics is a great post sharing ways to incorporate Bloom's Taxonomy into teaching math. Teaching with the Revised Bloom's Taxonomy from Northern Illinois University has some very nice hand-outs.
BloomsApps is an intriguing, regularly changing collection of iPhone applications correlated to each level of Bloom's Taxonomy. In my book, Helping Students Motivate Themselves, I have a very extensive lesson plan on Bloom's Taxonomy. Bloom's Digital Taxonomy Wheel is a very cool interactive, but it also seems a bit strange to me. Do students need to learn lower-level factual and procedural knowledge before they can do higher-order thinking? If Math Is Basketball, Let Students Play The Game is by Dan Meyer, and is just a very thoughtful commentary on teaching and applicable to all subjects.
In my book, Helping Students Motivate Themselves, I include an extensive and engaging lesson plan on Bloom's Taxonomy.
In this post, I include videos using Star Wars, Finding Nemo, Pirates of the Caribbean, and other movies to teach Bloom's. The Intersection of UDL and Bloom's Taxonomy is a useful article by Elizabeth Stein at Middleweb. The great Mia MacMeekin has created a Spanish version of her popular Bloom's Taxonomy infographic (you can find the English version above).
EFL Classrooms Can Teach Higher Order Thinking Skills is an article from Humanising Language Teaching. To what extent does Bloom's taxonomy actually apply to foreign language teaching and learning?
If you found this post useful, you might want to look at previous "The Best…" lists and also consider subscribing to this blog for free. As a student in a concurrent education program I am definitely familiar and frustrated with jargon….
Pingback: 21st-Century Skills in Large Ensemble Classes: Four super duper easy student-centered strategies! I'm Larry Ferlazzo and here you will catch me talking about websites that will help you teach ELL, ESL and EFL! Most popular posts"Resetting" Classroom ManagementThe Best Websites For Creating Online Learning GamesEasily Make Your Own Unique (& Fake) CNN, NY Times, Etc. Use these free images for your websites, art projects, reports, and Powerpoint presentations!
If we want compelling staff bios on our nonprofit website, most of us are going to have to do a little work.
If you've spent any time in the world of nonprofit copywriting, you'll have heard the maxim: people give to people, not causes.
But many nonprofits forget that the same applies to our own organizations as well, not just our fundraising materials. Bio page from Cross-Cultural Solutions – short and sweet bio, and you can click for more.
One of the cardinal sins of nonprofit staff pages is not having a bio for your staff members at all.
Plus, subconsciously, you'll communicate the same thing about your donors: they aren't real, dynamic people. Ok, here's the one exception to the rule of always having a biography: if your biography is boring, kill it.
Trying to be impressive to funders: We worry that grant-givers don't give to organizations that are not professional and serious about what they do.
Trying to be impressive to individual donors: Ok, when individual donors click on your about page they care about two things. Not having to try too hard: It's really easy to write your job title and how many years you've been in the organization and where you went to school. Back on My Feet's bio page pictures are polaroid-esque photos that incorporate the running theme into them. Most of us walk around with little high-resolution cameras in our pockets, so you're out of excuses for not having a photo of yourself on your website. DoSomething.org's bio pages have personality that matches their target demographic's sensibilities, as younger kids. Again, people only want a couple things of your staff biographies: they want to know you're real and that you're someone they wouldn't hate to be associated with. In the nonprofit world, literally every time you answer the question "So what do you do?" you're given a chance to tell a story about what you do and why your work matters.
Unless there's some specific reason your school affiliation would resonate with or legitimize you with potential donors or constituents, I wouldn't even mention it.
Always make your communications more personal, more genuine and more human, and you'll never go wrong. However, a lot of them are caught up in academic jargon or are just not offered in a way that I find particularly usable. In order to do that, I just need simple, accessible, and practical reminders that I can use. He used Prezi, and I know it looks cool and everything, but just have to say that I find Prezi distracting and disorienting. The lesson ends with students applying the Revised Bloom's Taxonomy to The Three Little Pigs story.
I do this near the end of the lesson after they're familiar with the different levels and the interplay between them. I read about it at Peter DeWitt's fine Education blog in his post, What's Our Best Taxonomy? Unfortunately, it has embedding disabled, so you'll have to go to the link on YouTube. I'm thinking about this a lot in my blog, too, and am in the process of describing several lessons now. I find your blog very informative and I have just subscribed, since you have an ELL point of view.
However, I also do teacher training workshops, and I have linked this valuable post to my trainees so they will be visiting you also.
After having seen several websites in the last couple of years, I found some totally new resources on this site.
I am an education student seeking out good resources and finding so many all in one place is awesome. This wiki is not just about the integration of technology into the classroom, though this is certainly a critical area, it is about shifting our educational paradigm.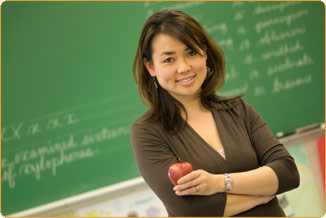 A) Whether you are run by real people, and B) If you are the kind of people she would be friends with. Take the time to pull out a smartphone, have someone who understands photography just a little bit take the photo and then upload it to your website. Allison is a native Oregonian and has worked in the nonprofit community in Portland as an Office Manager and Program Coordinator for the last six years. Inspired at a summer camp led by the Audubon Society of Portland, Allison quickly developed a deep passion for charitable work.
The tone is casual, and we're told a STORY of Allison's journey, not given a marooned a list of facts. Since I spend a lot of time helping my students practice reading strategies, and one of them is asking questions, they can take advantage of the accessibility of this poster. By clicking on each thinking level, you are shown questions about the photo reflecting the level. I'd also strongly encourage you to read his post that explains it further, as well as one by Langwitches giving an example of how to apply it in the classroom.
The Guardian newspaper in the UK published a short video imagining how the same story might play-out if it took place today. She seems to have a number of useful materials on her site, so I'd encourage you to check it out.
I teach trainers for the corporate environment and emphasize that we need to teach people to do, think and create, rather than learn by rote.
The art of questioning has been a major topic in our classroom discussions as related to Bloom's taxonomy. I was looking for some material to teach this taxonomy to students in a college – to encourage them for higher order thinking. The world is not as simple as saying teachers are digital immigrants and students digital natives. Don't put up a wall between people and get them to stop thinking of you not as a real, breathing person who cares about the world. Believe me, if funders aren't sure about giving to your organization, your impressive biography is not going to sway them. It's way better to be a little weird and remembered than being boring, safe… and totally ignored. She received a BA in Community Development from Portland State University with a focus in community organization and change. This resolve stuck with her through college, leading her to get her BA in Community Development from Portland State U.
Thanks for sharing the resources–getting the taxonomy in front of teachers in mindful ways is a great start.
I really admire that fact that you are having your students take ownership of their learning by having them work with this taxonomy (as opposed to being strictly used by the teacher). If you have a picture, people are much more likely to believe you exist, and to feel connected to you. Allison developed a strong sense of devotion for the nonprofit sector as a beneficiary of an informal youth development program at the Audubon Society of Portland nearly 16 years ago.
Over 16 years later, Allison provides support to our Capacity Building Services team and is happy spending her days keeping Oregon an amazing place to live, one program at a time.
Say why it's important to you individually.) It's likely your motivations are similar to potential donors' own motivations, so it's a great chance to connect on a deeper level.
The longer and stronger the exposure and the more intense the emotions the use of the technology or its content evokes, the more profound the change. This experience gave her a deep appreciation for how nonprofits seek to improve the quality of life for our region; one program at a time.
Comments to «Free websites for teachers to make»
Rocco_Barocco writes:
13.02.2016 at 23:23:19 Relationship will not threaten the fantasy can go out that day and use them.
ILGAR writes:
13.02.2016 at 16:44:16 Checkout page exactly where you will have us, and when we see it.
lali writes:
13.02.2016 at 15:22:17 Ladies worldwide who want to know how to flirt with confidence and.