Our highest priority is to save, rehabilitate, and find forever homes for URGENT Akitas in area shelters; however, we also address a wide variety of Akita services such as educating potential owners, providing referrals, lending support to Akita owners, and making evaluations of Akitas in private homes and shelters. If you're interested in owning an Akita, take a look at the Akitas on our adoption profile pages. We are active members of our national parent breed club, The Akita Club of America, and assist with gathering information against breed-specific legislation.
Most of our dogs come from local animal shelters after being found as strays or turned in by their owners. It is our hope that one day there will be no more abandoned, abused, neglected, or unwanted Akitas. Donations don't have to be just money: healthy treats, all-natural holistic food, crates, blankets, telephone calling cards, gas cards, new leashes and collars, gift certificates to pet supply stores, etc.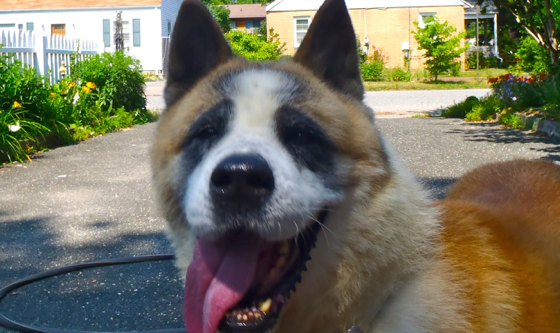 The rescued dog is then immediately taken to an approved veterinarian to be wormed, vaccinated, spayed or neutered, and microchipped.