Among the myriad of announcements from Tuesday's Apple event was an interesting new app called Find My Friends. The app lets you track the location of other users, but unlike Google's Latitude, which is meant to be used with a wide circle of people you know, Apple's app seems designed for use with a close circle of friends and family.
Apple's examples of how the app can be used includes checking out if your son made it to school today.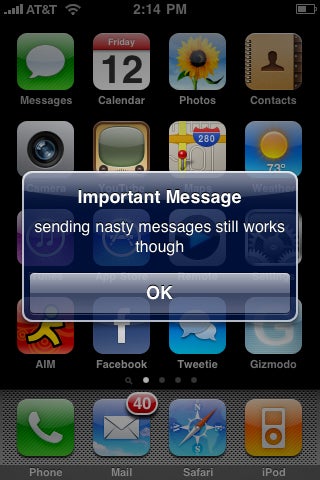 Of course, not everyone wants to be tracked all the time, so Apple has included some privacy options, such as temporary location sharing.
We can imagine a lot of parents will like the app, but a great deal of kids will probably hate it, or think of ways to circumvent this type of surveillance.
Powered by its own proprietary technology, Mashable is the go-to source for tech, digital culture and entertainment content for its dedicated and influential audience around the globe.