The latest and hottest promo from FASTTRACK was officially unveiled last April 14 at the Crowne Plaza Hotel, Ortigas during the SUPPLYLINK 2011 Annual Conference. This special promo is exclusively offered to potential SAP All-In-One clients for as low as Php 5.5 Million only. Indeed, the promo drew a lot of attention during its launch proving that indeed a lot of clients are looking for a solution to match their business needs. As an added bonus during the launch, FASTTRACK gave away FREE MOVIE TICKETS to the upcoming Universal Pictures movie, FAST FIVE.
To know more about this promo, you may call the Marketing Department at (02) 840-43-52 local 104, 105, and 106.
Acquire Asia Pacific centers are located in the cities of Melbourne, Australia and Manila, The Philippines. With remarkable salesmanship and the technical know-how in the latest piping technology, Othmann Incorporated is no doubt, todaya€™s trusted name when it comes to pipeline systems. Through the years, Othmann Incorporated has remained the countrya€™s exclusive supplier of high-quality Polypropylene (PP-R) pipeline systems. Othmann Incorporated guarantees their products to be of the highest-quality and have met the necessary standards for excellence. Othmann Incorporated carries a variety of well-known and established brands of piping systems. Sumifru Corporation is engaged in the sourcing, production, shipment, distribution, and marketing of fresh fruits, specially the giant cavendish bananas, of the highest quality.
GENTRADE INTERNATIONAL (PHILS.), INCORPORATED Is one of the companies belonging to Siy Cha Group of Companies, an offshoot of a series of business ventures which found its way to the world of motorcycle industry.
The Asian College of Science and Technology (ACSAT) recently signed a partnership with FASTTRACK SAP Business One (B1) Academy in their mission to equip its graduates with globally relevant knowledge and skills through excellent training, innovative people management, and now, strengthening their curriculum by introducing in their Computer Studies Department a€" SAP Business One, the worlda€™s best business application. ACSAT trusted FASTTRACK SAP B1 Academy to provide them the said Academic Program not only to ensure that their graduates become more competitive in the Information Technology industry, but more so because FASTTRACK SAP B1 Academy has been known for many years as the trusted institute in providing SAP Education.
FASTTRACK SAP B1 Academy is affiliated with FASTTRACK Solutions Inc, who has been 100% dedicated to SAP and has the largest implementation of SAP Business One in the Asia Pacific Region. Founded in 2010, PNIA is an association of Registered Nurses with a common vision to promote the use of Information and Communications Technology (ICT) to improve Nursing Practice, Education, Administration and Research in the Philippines.
Fasttrack has recently been named as the first Master Value Added Reseller of SAP in the Philippines giving them the advantage of partnering with other Information Technology companies to further make the application accessible to the market. Through this partnership, Fasttrack and ITSME are looking forward to servicing more clients with their combined skills and years of experience and excellence in the field of Information Technology.
On its fourth year, the Philippine International Food & Beverage Expo (PIFBEX) continues to bring together the local and international players of food and beverages industry. This year they have also incorporated co-located events like Food Creation, Hospitality, and Wines & Cocktails, which made it a much more bigger event. True to their promise of being the prime resource center and contributors to the success of their member companies, PISM or the Philippine Institute of Supply Management once again brought together different companies, both members and non-members of the organization, through Supplylink 2011. Supplylink was attended by different industries coming from the Logistics, Distribution, and Manufacturing among others. The Lunch & Learn session is another instrument that FASTTRACK has integrated to give its target clients a general overview of SAP. The Lunch & Learn session aims to inform targeted industries of the benefits of using SAP, how it will help to grow their business and the various modules and applications readily available for implementation and integration into their business systems.
Reconocimiento Internacional: Respaldo del t?tulo por reconocidas universidades, ubicadas en importantes lugares de los rankings de educaci?n internacionales. Menor duraci?n de los programas: en pa?ses como Canad? las carreras profesionales tienen una duraci?n entre 6 y 8 semestres ya que los estudios son m?s enfocados en las ?reas directamente relacionadas con tu carrera. Intercambio cultural: Estas universidades tienen como prioridad el intercambio cultural, por lo que est?n orientadas a atraer estudiantes de m?ltiples nacionalidades y culturas. Reconocimiento de estudios previos: Es muy f?cil lograr la homologaci?n de estudios realizados previamente en cualquier universidad del mundo. Segunda lengua: Mientras se realizan los estudios de pregrado se perfeccionara una segunda lengua.
Educaci?n Pr?ctica y Actualizada: Las clases son dictadas por profesionales exitosos y activos en el ?rea que ense?an, por lo que la educaci?n es m?s pr?ctica y menos te?rica.
Experiencia profesional: En pa?ses como Canad? donde hay una demanda de profesionales (o licenciados), es posible trabajar profesionalmente en el ?rea de estudio, lo que aporta experiencia laboral al estudiante. Estudia en las mejores universidades de Canad?, en Toronto, Montreal, Vancouver entre otros destinos. High school (secundaria) en Los Hamptons, USA Estudia en uno de los colegios m?s exclusivos de Estados Unidos, ubicado en los Hamptons a solo dos horas de New York.
Los precios de los programas de estudio e intercambio tienen descuentos, promociones o becas, que ofrecen las instituciones educativas, grupos y empresas a los estudiantes de Jump!. Nuestros servicios son gratuitos ya que somos financiados por las instituciones educativas y compa??as que representamos y trabajan en asociaci?n con Jump!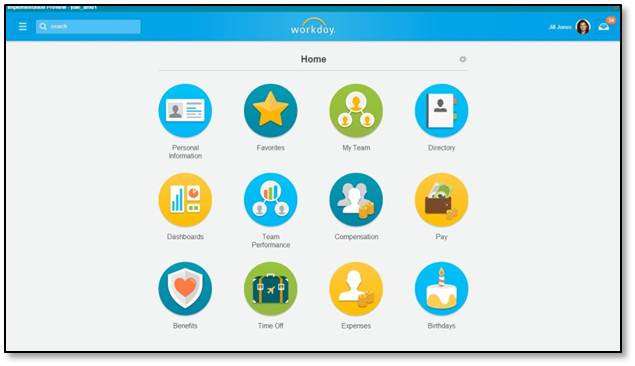 Recibes todos los documentos e informaci?n sobre tu proceso y realizas todos tus pagos directamente a las instituciones educativas, empresas y embajadas, en las que realizas tus programas de estudio e intercambio y aplicas a los visados. M?ltiples opciones de instituciones educativas y programas, en los destinos educativos m?s importantes a nivel mundial. Todos nuestros procesos est?n dise?ados para hacer m?s r?pida y f?cil la comunicaci?n y tiempos de respuesta, as? como m?s clara la informaci?n que recibes. Cuentas con todo el soporte y orientaci?n gratuito para la postulaci?n a los visados, lo cual te garantiza una mayor probabilidad de aprobaci?n. Nuestros Consultores Especializados est?n altamente capacitados y cuentan con la experiencia necesaria para orientarte sobre la mejor alternativa para cumplir tus objetivos, acorde a tus intereses, perfil profesional y presupuesto.
Las instituciones educativas que representamos aseguran una alta calidad en los programas de estudio e intercambio. Acompa?amiento, antes, durante y despu?s del viaje, por parte de nuestros Consultores Especializados, representantes autorizados, en nuestras oficinas a nivel internacional y desde nuestro website. Contamos con oficinas propias en diferentes pa?ses y representantes autorizados, adem?s del mas completo portal en Internet, para que realices todos tus tr?mites con la garant?a de calidad que solo te ofrece Jump!. Si decides prolongar tu estad?a y aplicar a nuevos programas, cuentas con el soporte y la experiencia para realizar este proceso de la forma m?s sencilla y r?pida. El medio ambiente es una de nuestras principales preocupaciones y prioridades, por esta raz?n nuestros servidores est?n impulsados por energ?a e?lica y contamos con controles para administraci?n eficiente de recursos como energ?a y papel.
Final Week for "Abstract Expressions" Exhibit"Abstract Expressions," an exhibit of abstract paintings by Sooghie Hahn and Hee Ja Kim, is now in its final week at the Carrier Gallery.
Works by Sooghie Hahn and Hee Ja Kim have appeared in numerous exhibitions in Canada, the US and overseas. Hee Ja Kim is a graduate of the Ontario College of Art & Design and member of the Korean Artists' Association of Canada. VITA Members and Staff Make Thanksgiving Extra SpecialAs Thanksgiving approached earlier this month, some members of a VITA Community Living Services home decided to make the holiday really special. Everyone was happy and healthy and ready to celebrate the fall feast, so they set to planning the meal.
Columbus Centre Hosts Premiere of Film "tornerrano i prati"The Columbus Centre is proud to host the premiere of the Ermanno Olmi film "tornerrano i prati." The film, presented in association with Istituto Italiano di Cultura, Toronto, will be screened in the Columbus Centre's Lower Gallery on Tuesday, Nov.
The Columbus Centre School of Music is offering free trial music lessons for kids and adults. You can try your hand as a lead vocalist, backup singer, bass guitarist, lead guitarist, drummer, or keyboard player. Opportunities to play at live gigs at Villa Charities internal events and maybe event at external events around the city. A new culinary program at the Columbus Centre, "Uncensored With Chef Tom", will teach the basics of great Italian cooking. Tom Quan began his culinary journey as a 15 year old when he did a co-op placement at Ristorante Boccaccio. Villa Charities is proud to be a Community Partner in support of the upcoming concert performance of Rossini's final opera, William Tell.
Toronto is the only Canadian city on Teatro Regio Torino's inaugural tour of North America. The William Tell opera recounts the story of a folk hero who played a key role in the formation of the Swiss Confederacy.
For more information or for sponsorship opportunities, contact the TSO's Sarah Jarvis at 416-593-7769 ext.
However, when pain or physical dysfunction are involved, the details of an exercise program, such as type, frequency and intensity, mark the difference between a safe and unsafe program. Well-intentioned friends and family members sometimes offer tips, which may or may not work for you. There is a better option available right here at the Columbus Centre Athletic Club: MedFit Rehab. MedFit Rehab is a leading source of medically-based exercise fitness solutions for chronic disease and injury management utilizing practices developed by a strong, global network of health practitioners, educators and advocates. Villa Colombo Vaughan Recognized by Local Health AuthorityOn October 16th, the Central Local Health Integration Network (LHIN) Nurse Led Outreach service hosted its annual meeting of Long Term Care home directors. Each year the Central LHIN recognizes the Long Term Care homes that have achieved the lowest rate of Long Term Care to Emergency Department transport in their region.
Villa Colombo Vaughan is committed to providing excellence in the care of our residents and is one of the few Long Term Care facilities in Ontario that has adopted a model of care that includes the services of a full-time Nurse Practitioner. Through the leadership of Nadia Greco and the commitment of the entire nursing team, we have accomplished this outstanding result.
New Art Program for Kids: Drop Us a LineVilla Charities' Cultural Arts Department is looking for children aged 6-17 years who are interested in taking private, semi-private or group art classes.
If you would like to enroll your child in a new art program at the Columbus Centre, please drop us a line.
The Columbus Centre School of Dance will hold its annual Recreational Open House during the week of Nov. Ristorante Boccaccio Presents "Serata Calabrese" on FridayThe food and wine of Calabria will be featured at Ristorante Boccaccio's next themed dinner, on Friday, Oct. Calabria, a southern region forming the "toe" of the Italian peninsula, is composed mainly of mountains and hills, with a smaller area of fertile plains. Nie przegap konkursow, zabawnych faktow, informacji na temat snu i wielu innych ciekawostek – sledz nas na Facebooku!
Both state of the art facilities were designed and built with ultimate deliberation for both clients and staff.
Othmann caters to both residential and commercial industries by providing them with reliable and cost-efficient pipes that are made to last almost a lifetime.
They are accredited to be the exclusive distributor of 100% German-made, Polymutan and Ecosan essential pipe sytems and the Chinese-manufactured, German-quality Wexan pipes.
Paving the way for suppliers and consumers to meet in one venue and with the goal of informing the public of new trends and opportunities in the global market. Held on April 14 & 15, 2011 at the Crowne Plaza Galleria, PISMa€™s Supplylink was successfully concluded with newly sealed partnerships from suppliers and clients who joined the event. The session was held last March 24, 2011 at the SAP Philippines Head Office and was attended by companies from the Pharmaceutical industry. Generalmente un curso de idiomas por s? solo no permite el completo perfeccionamiento de la lengua, lo que si se logra dentro de un ambiente universitario.
Los Hamptons, es reconocida por ser una de las zonas de bienes ra?ces de m?s alta valorizaci?n en este pa?s, siendo residencia de los m?s importantes pol?ticos, empresarios y artistas norteamericanos. Sin embargo te invitamos a conocer porque siempre preferiras a Jump!, al igual que lo hacen miles de personas en el mundo cada d?a. Si quieres ahorrar tiempo y recibir descuentos adicionales puedes realizar tu proceso on-line, desde la comodidad de tu casa u oficina. Te asesoramos para que tengas mejores opciones y apliques a trabajos en el ?rea de tu inter?s.
Sooghie Hahn, a winner of the Korean National Exhibition Prize, is a fine arts graduate of Hong Ik University.
Her works have appeared in more than 43 exhibits in Canada, Korea, the US, Taiwan and Japan. One of the things the members and staff were grateful for was that they had welcoming neighbours who showed great warmth to each member of the house. Participants will learn from Ristorante Boccaccio Executive Chef Tom Quan about sauces, cheeses, pasta and other fundamentals used in lasagna and other dishes. The lessons, offering instruction in a variety of regional Italian cooking, are held on Tuesday evenings. The opera, most famous for the rousing William Tell overture, will be performed by Italy's Teatro Regio Torino (Turin Royal Theatre) Orchestra and Chorus at Roy Thomson Hall on Dec. Hosted by the Toronto Symphony Orchestra, the Teatro Regio Torino orchestra, chorus and soloists will be led by Artistic Director and internationally renowned conductor Gianandrea Noseda. It seems odd to ask, especially for something like exercise, which seems straightforward and natural. It is common to find vegetables and meats packed in olive oil, sausages and cold cuts, and cured fish including swordfish, cod and sardines.
They specialize in the design, implementation and management of all customer contact solutions with current market edge on Australasia, Canada and the USA.
Founded in early 2010, ITS-ME is owned and operated by former systems engineering, professional services and systems development managers and consultants whose combined IT experience is more than 40 years. Partimos de entender que el acceso a una mejor educaci?n, impulsa al desarrollo personal y social. They decided to celebrate this by giving plants and cards to each of their immediate neighbours. Stefan was also the touring percussionist for Salt Cathedral in North America in 2011-2014. Soon after, he travelled to Italy where he worked at the Il Rigoletto Ristorante in Parma. This is balanced with meat-based dishes, including pork, lamb and goat, vegetables such as eggplant, and pasta. Henceforth, SCHC became an authorized retailer of the following motorcycle brands: Suzuki, Kawasaki and Yamaha. Todos nuestros servicios son gratuitos y por medio de nuestra compa??a puedes acceder a precios, becas y descuentos especiales.