This is a super-easy low fat vegetarian dish that takes only minutes to throw together, it makes a great light weeknight meal served with a small side salad, you can use stewed tomatoes in place diced and use black beans in place of kidney beans. Grease a 2-quart casserole and layer as follows, 4 tortillas (overlapping each other to cover the bottom of the dish, then half of the bean mixture, then half of the cheese. Bake for 12-15 minutes or until the cheese melts (do not over bake or the tortillas will become too soft).
Piece half of the tortilla wedges, jigsaw-puzzle-like, so they cover the chicken mixture on the bottom of the pan. The original recipe was a little bland for me so I cut the beans in half and added jalapenos to give it some kick.
Healthy and delicious, each serving has 263 calories, 38 gm carbohydrate, 17 gm protein, and 5 gm fat.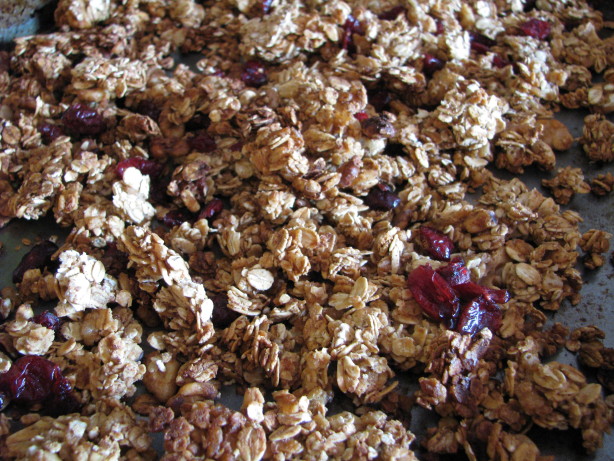 Served alone, the correct nutritional information is 1 gram of fat and 115 calories per cup. I went in a few weeks ago and thought I could maybe find a few recipes to help me on my low fat journey. I posted the recipe as it was given to me, but I usually add a bit of minced garlic, some rosemary, thyme, and a bay leaf. Through these lower fat and low fat recipes such as this one, I have lost 17 pounds in about 6 weeks.
I am so excited about this, because it's so darn healthful, and you could use a lot of veggies that you probably have right in your fridge. If you're like my brother, leave the cranberries out and add once the granola has cooked completely so they'll stay moist.) Continue cooking for a total of 30 minutes to an hour - stirring every 15 minutes - or until golden brown.
My hat is off to you Kitten, and I commend you for helping to make my journey, and I'm certain many other's, a shorter journey.
The only change I made was to use quick barley (put in at the last 15 minutes) instead of tapioca, (didn't have any) and this was perfectly thick.