admin 11.12.2015
Pushing ahead under his Climate Action Plan, President Obama today ordered the federal government to ensure that within seven years, 20 percent of its electricity comes from renewable sources.
That goal is now more than double the government's current level of electricity consumption from renewable sources. Since then, the government has reduced greenhouse gas emissions by more than 15 percent, the equivalent of taking 1.5 million cars off the road for good, and cut energy use per square foot in federal buildings by more than 9 percent. Plus, by fiscal year 2013, the government had shifted more than 7 percent of its electricity consumption to renewable sources such as solar and wind. The Climate Action Plan pushes the nation to accelerate investments in a clean-energy future, which boosts local economies and gets the United States in position to win the global clean-technology race. The growth in this sector also shows that focusing on clean energy does not pit the economy against the environment. Last year, the Defense Department committed to deploying three gigawatts of renewable energy on Army, Navy, and Air Force installations by 2025 – enough to power 750,000 homes.
The order that Obama issued Thursday by signing a memorandum implements the 2020 goal on consumption of electricity from renewable sources that the president outlined in his Climate Action Plan, released in June. The memorandum also directed federal agencies to use Green Button, a tool that the energy industry developed in response to a White House call to action. Tuesday, the Energy Department and the Housing and Urban Development Department announced an expansion of energy-efficiency effort to multifamily housing such as apartments and condominiums. Also Tuesday, the Energy Department and the Environmental Protection Agency released a 2014 Fuel Economy Guide with user-friendly information that can help consumers choose the right fuel-efficient vehicle for their family and business and save money at the gas pump. Wednesday, the Agriculture Department said it will provide rural electric cooperatives up to $250 million to lend to business and residential customers for energy-efficiency improvements and renewable energy systems.  The program will help rural families and businesses cut energy bills by making financing more available for measures that reduce home energy use by up to 40 percent.
This article originally appeared on NRDC's Switchboard blog, and is reprinted with permission. A few short blocks from the White House, our new film Dear President Obama: The Clean Energy Revolution is Now (directed by Jon Bowermaster, narrated and produced by Mark Ruffalo) will premiere this week at National Geographic's headquarters as part of the 24th Annual Environmental Film Festival in the Nation's Capital. At issue: President Obama's environmental tenure and legacy, which has included both substantial steps forward and backward.
Dear President Obama addresses these contradictions, but more importantly it gives voice to some of the many Americans who have become the non-consenting victims of the president's "all of the above" energy policy that has so often meant everything belowground, no matter the costs of extraction. Ultimately the standard for environmental leadership at this crucial juncture in time is whether the challenge we face is met and whether people are protected.
Dear President Obama calls for a vision, a plan, and bold leadership to create the clean energy future. The film is also continuing to build the powerful grassroots movement that can counter the money and influence of the fossil fuel industry. The open question is what President Obama will do during his final months in office: continue listening to the special interests of big oil and gas corporations or act boldly to meet the challenge of our time?
Mark Ruffalo is an actor, director, and advisory board member of Americans Against Fracking.
Jon Bowermaster is a writer, filmmaker, six-time grantee of the National Geographic Expeditions Council, and producer at Oceans 8 Films.
The federal steps, and similar measures that the states are taking, will drive about half of the growth in this sector by 2020. At least 3.4 million Americans are employed nationwide weatherizing homes, producing high-efficiency air conditioning systems, installing solar panels and wind turbines and developing advanced car batteries.
Since 2009, the Interior Department has approved dozens of wind, solar and geothermal utility-scale projects on public lands – enough energy to power more than 4.6 million homes and support more than 19,000 construction and operations jobs. The device provides utility customers with easy, secure access to information about their energy use in a consumer-friendly format. They also launched the Better Buildings Accelerators to support state and local governments in cutting energy waste. He has been an environmental journalist for nearly 15 years, covering everything from farming to green chemistry to corporate sustainability.
He enacted the automobile fuel efficiency standard, has invested in renewable energy like solar and wind, has taken a strong stance against climate deniers and saw through the Paris climate agreement. In many cases that has meant poisoned drinking water, polluted air, sick families, and communities torn apart. It serves as a call to President Obama, in the remainder of his term, to help the Americans who have been harmed, and to get us on a swift path to the clean energy future starting today. He can finally meet in person with Americans, who have been harmed by oil and gas drilling and fracking, and hear their stories firsthand. We no longer have time for stepping-stones, and many people ill-affected by extreme fossil fuel extraction are already bearing the tragic costs of inaction and half measures. The movement is the catalyst for change, providing the political backup to make the clean energy transition a real possibility.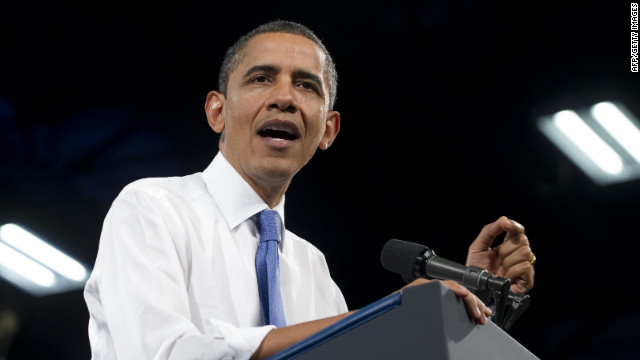 Advocates at the screenings will organize participants to ask President Obama to use his executive powers to stop drilling and fracking and help those who have already been harmed on his watch. But Congress must also act, and one big step would be to extend current federal tax credits to maintain the job growth already created in the wind, solar and energy-efficiency industries. The administration also announced that federal agencies will expand their use of performance-based contracts through 2016 to upgrade the energy efficiency of federal buildings at no cost to taxpayers. At the same time, he oversaw a massive expansion of oil and natural gas drilling, much of it by more and more dangerous and extreme methods, chiefly fracking. More than 17 million Americans now live within one mile of an oil or gas well, and more still are affected by associated infrastructure such as pipelines, air-pollutant spewing compressor stations and bomb trains. He can direct his EPA to investigate the many cases of reported water contamination across this country with the same emergency powers that EPA used in investigating Flint, Michigan. Countless have been impacted by severe storms, droughts, floods, and fires wrought by climate change, while others living near drilling consistently cite headaches, nausea, asthma and breathing problems, rashes, and nosebleeds, symptoms which only get worse as time goes by. We've seen the growing movement accomplish incredible things, and we've seen President Obama respond and change policy positions, as a leader should. They will organize around local fights to stop oil and gas drilling and its dangerous infrastructure, and to promote clean energy.
And it won't be solved in one year, it won't be solved in one term, it may not be solved in one decade.
And he can stop all drilling on federal lands, which would prevent harm and do a great deal to truly address climate change by keeping fossil fuels in the ground as climate scientists agree we must. We have the ability to build the renewable energy future now, powered by wind, water, and the sun -- a better future for the country, with the added benefit of energy security, jobs and savings for all Americans. Advocates will also recruit for a major rally and march outside of the Democratic National Convention on July 24 in Philadelphia, the March for a Clean Energy Revolution -- demanding an end to dirty fossil fuels and a quick and just transition to 100 percent renewable energy. The question is how long we allow the special interests of the fossil fuel industry to hold us hostage to a dirty past, and how many more people will be harmed.