Combining the company's shoemaking know-how with a casual silhouette, the UGG Hepner Woven Sneaker is good for everyday wear no matter what the season.
At the risk of paraphrasing Sev, what you want the buyer seeing when there is a page full of thumbnails (using the current digital example) is your name from across the air space.
I've heard both sides of this debate, but after looking at your new covers, I gotta agree with you here, Rob. Not to be disagreeable, but I usually don't like the covers with the name screaming at me. Of course, I got stuck with such a common name that I needed to use my middle initial, so that probably biases me toward putting the bold font on the title. Garden Igloos, multipurpose geodesic dome are designed both as a winter garden and a summer canopy.
LIKECOOL is a web based gadget magazine, we are looking for coolest gadgets, design, tech and more.
This metal and wood branding iron is the perfect addition to your collection of grilling tools. It's built on the company's lightweight Treadlite outsole, giving it long-lasting cushioning, solid durability, and terrific traction. His book, How I are Becomed a Much Very Gooder Author, addresses some very interesting theories regarding writing and publishing, particularly from the perspective of the independent author.
Sev recommends that especially for the Indie author, it's all about name recognition and branding and that very little really matters with your cover from a "buy" perspective than YOUR NAME. Yes art is cool and naming our books is one of the best parts (at least for me)—but in the end, particularly once you have fans, it is YOU they are looking for, not your title or the artwork you had done.
And I'm not suggesting (nor do I believe Sev was suggesting) that you not care about either of those. I have to tell you, I agree (and it's okay because I am ultimately giving the credit to Sev anyway).
I am having my best month so far in sales and attribute much of that to the covers on the first two books in a series.
It makes me particularly happy to hear that the theory has been working for you (especially considering the fact that I just implemented it). The BBQ Branding Iron(GBP 15; June 2009) allows you to brand your message(or your name) on your meat.
It includes the entire alphabet (plus extras and spacers), so you can write just about any message you think of. The upper combines leather, suede, and a woven textile in a sophisticated mix that provides supreme versatility and transitions from formal to casual with ease. Featuring a glossy black enamel paint job that's made friendlier by the curves of the handles, grill body, and legs, the Lillon also offers versatility, in that it can be used as a standing grill with the included legs, or as a tabletop affair by swapping them out for the polypropylene feet.
Crafted from rust-resistant stainless steel, the set includes both a 17" spatula and a long fork, both of which feature the same cushion-grip handles as the company's normal tools. It's a very good book and I'll plug it here by saying I really enjoyed it and was actually already doing many of the things it recommends. I have to admit, it really did get me to thinking (but not enough to change my cover designs). But the other day he read one of my books for the first time and he messaged me saying he was thoroughly impressed with my writing and as soon as I fixed my covers I was going to be "swinging for the fences". I'd agreed with most of what he said about covers and I decided to take the plunge and build a name (author) branding for my books and go with it. As I said, I agree with Sev: if I am looking at these books on the shelf (digital or otherwise), the name-branded book is the one I am accustomed to seeing.
Scrolling through hundreds of thumbnails, what are you going to remember, a title you saw 50 thumbnails ago, or a name that keeps repeating page after page?
I recently had Jeff Bennington redesign the cover on the first book which had been out a few months and also had him design the original cover on the second book.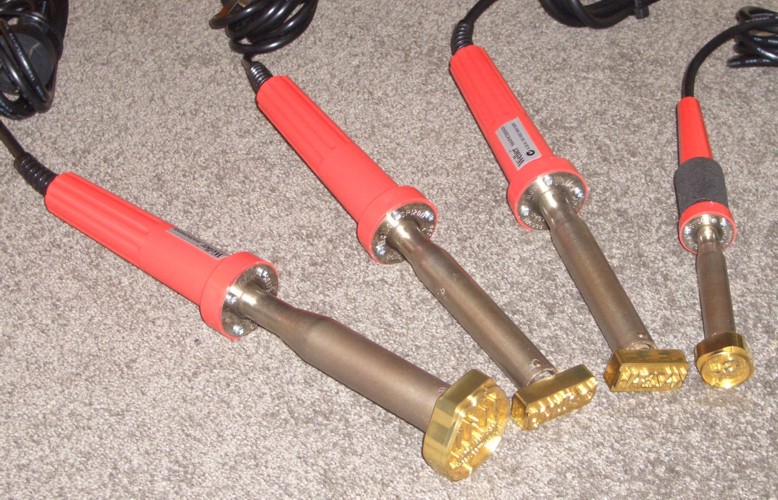 I think it takes a lot of courage to put your name up there like that, but that's what it takes! It's also the reason I think authors (Charlaine Harris as an example that comes to mind) who use a theme in their book covers do well.
Feel free to join the discussion by leaving comments, and stay updated by subscribing to the RSS feed. And with interchangeable wool or leather insoles, it can be as warm or cool as you desire, making it as suitable for spring and summer as it is for winter. With a cooking area of just over 250 square inches, it's not going to be cooking up any huge meals, but for a single, couple, or small family, it should do just fine, while providing a splash of style to your outdoor living area. In addition, both tools feature a Tip-Ident on the end of the handle that helps make them easy to identify in a crowded drawer.
I have to tell you, whether you agree with me or not, I believe the book covers now cry PROFESSIONAL instead of INDIE, which is the main point of Sev's theory. Oh, and here was my main argument against using my own name (as opposed to Dean Koontz or Stephen King or James Lee Burke using theirs) used to be? Of course, like everything else, if enough Indies do it, then the scales will change all over again and we'll have to stop making our names so big to stop appearing unprofessional.
I happen to think the covers of the Sookie Stackhouse novels are horridly ugly, but I would always recognise one, even without the title or author's name on it and that makes them familiar ad attractive. Stake a claim to that porterhouse, or amuse your friends with your favorite Ron Swanson-ism ("You had me at meat tornado"). My friend, Caleb Pirtle, has always said that people buy authors not books and I believe he is one hundred percent correct.
Comments to «Branding iron with initials»
Aysun_18 writes:
Refraktor writes:
EMPORIO_ARMANI writes: