Negar + Ash Wedding SDE Vancouver wedding video with Negar + Ash at Terminal City Club in beautiful downtown Vancouver, British Columbia. Nazgol + Jeff Persian Wedding SDENazgol + Jeff had a picture perfect day in the sun in Vancouver this past August 11, 2012. Grazia + Tony Wedding SDEA beautiful Italian couple in Vancouver got married on a sunny summer afternoon in Vancouver, BC.
Jiang Min + Qi He Wedding SDEEpic shots from a beautiful couple on a sunny summer day in Vancouver. Arshia + Armin SDE Wedding HighlightsAn elegant affair in one of the most beautiful venues Vancouver has to offer. 24 TV Series Style Engagement SessionJeanette + David almost missed their big day with the sinister groomsmen planning an abduction.
Jeanette + David Wedding Highlights SDEThis past June 10, 2012 in Vancouver turned out beautiful when the clouds broke and this group of life long friends got together to have a great time on Jeanette + David's Dream Wedding Day. Sepideh + Alex Wedding Highlights SDEA rainy Sunday in Vancouver, BC didn't stop the smiles for this fun loving couple.
Melissa + Michael Vancouver Wedding HighlightsA photo shoot in Vancouver's Coal Harbor and a bubbly first dance at Newlands Golf and Country Club in Langley made for a most romantic wedding day. Akiko + Daniel Wedding Highlights SDEThe clouds broke in Vancouver, BC for a fun loving cute couple. Mahnaz + Sasan Wedding Highlights SDEOne of the hottest days of the year in beautiful Vancouver, BC. Tina + Abraham Love Story Engagement VideoSome touching and fun intimate moments shared by Tina + Abraham. Cindy + Steve Wedding Highlights SDEA beautiful day in Vancouver, BC with a fun loving couple. Chinese Wedding At NitobeNitobe Memorial Garden, a traditional Japanese Tea and Stroll garden located at the University of British Columbia, Canada. Sara + Ehsan's Wedding HighlightsVancouver's harbour provides an elegant and beautiful backdrop to a couple's wedding photos. Kimberly + William Wedding SlideshowOn one of the sunniest days of the year in Vancouver, BC, Kim + Will had the perfect backdrop to a fun filled day. Naida + Atil Wedding HighlightsNaida + Atil looked amazing at one of the most beautiful hotels in Vancouver at the Fairmont downtown. Maria + Hakija's Vancouver WeddingThe sun greeted Maria and Hakija's wedding ceremony on Burnaby Mountain.
Ajand + Saeed's WeddingThe Capilano Golf and Country Club in West Vancouver was the venue for this beautiful couple. Shari-Ann + Kofi's WeddingA beautiful Grand Velas Hotel in Neuvo Vallarta hosted an intimate affair flown in especially for Shari-Ann and Kofi's Wedding. Jade + Erik's weddingade and Erik's backyard wedding reception created a fun atmosphere appreciated by everyone. Roxana + Omid SDE Wedding HighlightsRoxana + Omid tied the knot this July 15, 2011 on a beautiful day in Vancouver, BC showcasing Vancouver Hotels - Luxury Vancouver Hotel at Fairmont.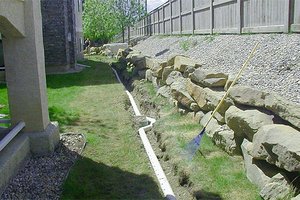 Ladda + Ken's WeddingA beautiful Swan-E-Set in Pitt Meadows was the backdrop for Ladda and Ken on their special day. Suman + Andrew Wedding HighlightsThe meeting of two cultures brought some smiles and heart felt tears. Pegah + Shaya's EngagementA breezy spring day at Grant Narrows Regional Park in Pitt Meadows was the backdrop for this engagement.
Tara + Jason Vancouver Wedding SDEVancouver Wedding SDE A teary eyed groom managed to recite a special message from his favourite philanthropist Bruno Mars, "Beautiful girls all over the world, I could be chasing. Weddings at Delta Burnaby HotelDelta Burnaby Hotel and Conference Centre has the largest Ballroom in the City – the Grand Villa Ballroom. Harpreet + Deepak's WeddingA beautiful day on the beach in one of the world's most stunning cities, Vancouver.
Jane + Jeff Wedding HighlightsBeautiful summer day in 2010 at Cecil Greens at UBC, Vancouver, BC. Fairmont Pacific Rim VancouverLying on top of a building, the clouds looked no nearer than when I was lying on the street. OPUS Bar ShootLocated in fashionable Yaletown, OPUS Bar has been consistently voted "Vancouver's Most Popular Nightspot" by Zagat.
Iwona + Vito's WeddingIt was impossible not to have a great time with Iwona and Vito on a rainy October day. The OrpheumA groom awaits his orchestrated bride in the audience of the Orpheum in Vancouver, Canada.
Sarah + Rory's WeddingSarah and Rory exchanged their vows at Cedar View Estate in Pemberton, BC in front of 150 of their closest friends and family. Banafsheh + Ali's WeddingYou could tell by the thousands of smiles on Banafsheh and Ali that this was meant to be. Sara + Amir WeddingThe clouds broke and the sun arrived just in time for this fun loving couple in beautiful Coal Harbour in Vancouver.
Wedding Bells in CroatiaZadar, Croatia is a coastal city on the Adriatic Sea with a vast cultural importance to the country of Croatia. Romance In CroatiaA bold and history-rich city, Zadar is a fantastic location for weddings and bridal shoots.
The Place to VA gorgeous and intimate setting for weddings, this is definitely the place to V!
Sara + Vorya's WeddingThe Fairmont Pacific Rim and The Brock House were hosts to Sara + Vorya during their special day. The Place To V Vancouver Urban Wedding ShootA gorgeous and intimate setting for weddings, this is definitely the place to V! Sheila + Shahab's WeddingSheila and Shahab were all smiles and giggles at this heartfelt wedding.
Catherine + Laurence Engagement SDEFun and quirky are the best two words to describe this amazing couple. Laura + Daniel's Wedding SDEThe fantastic Swan-E-Set in Pitt Meadows was the epic backdrop for this great couple.
Jennifa + Andrew Wedding SlideshowOn a half sunny half rainy June weekend the spirits stayed high for this fun loving couple! Li-Shia + Joe EngagementThe clouds didn't hold this fun and quirky couple back from having a bit of fun at Vancouver Olympic Village. A 30 minute exposure of ANA's new R2-D2 Star Wars 789 gives some idea of how busy the ramp is for an international departure as she prepares to operate to Vancouver as ANA114. With beautiful brides maids and fun handsome groomsmen the whole group had an amazing time. The clouds and the setting was perfect for this fun loving couple in downtown Vancouver this past Saturday, July 21, 2012.
Arshia + Armin had a picture perfect Persian Wedding at the Vancouver Club downtown this past Saturday, July 14, 2012.
Showing off their quirky and unique personalities they enjoyed a beautiful day together in sunny Vancouver, BC, Canada. Sara and Eshan's ceremony was a romantic highlight and their love for each other is unmistakable.
A cloudy day in the morning turned into a picturesque evening where Ajand and Saeed celebrated their love with their family and friends.
A fusion of two countries, Laos and the Philippines made this wedding a unique experience for everyone involved.
Seating up to 500 for dinner this room offers floor to ceiling windows and views of Burnaby Mountain. Even though it was the first time in seven years its been anything other than sunny on October 9th, Iwona and Vito were smiling wide and embracing the day as theirs. Walking through the shiny cobblestone streets of the old city provided us with inspiration from a relic which has been standing since the 9th century.
It was developed by the Japanese Electronics Industry Development Association (JEIDA) in an effort to simplify and standardize the exchange of data between imaging devices and software. Camera work by Eric Marcina, Thomas Weston, Geoff Livingston, Brian Ceci, Dan Galic, Rob Leslie, Blake McRitchie Editing by Brian Ceci.
Nothing on you, baby." Sweet and funny both Tara + Jason kept everyone entertained with a very beautiful bride and a mischievous group of trouble making guys.
Anastasia's Cathedral is a reverie, yet it is part of everyday life and a historic reality to the people of Croatia.
Shot by award-winning international photographers and videographers from Urban Wedding & Wed Paparazzi. Exif is a variation of JPEG, used by almost all digital cameras to record extra interchange information to image files as they are taken. The type of information stored in a file varies by camera model, but it can include such things as date and time a photo was taken, resolution, camera settings used for the shot, amount of compression applied, color information, whether or not the flash was fired, shutter speed, name of the camera owner, and so on.Most photo manipulation software released after 2001 supports the reading of Exif information, however, if you want to ensure that the information is retained within your picture files, you must use software that supports Exif.
Comments to «Cloud 9 videography vancouver»
Rockline666 writes:
VIP writes: