Churches are offering GriefShare Surviving the Holidays seminars to help the bereaved in their communities find practical help to face the tough emotions of the holidays. Churches typically hold the lay-led, two-hour, biblically-based seminars in November or December. After viewing the video, seminar attendees participate in lay-led, small group discussion focused on information presented in the video and personal grieving experiences. Each seminar participant will then take home a Holiday Survival Guide, containing over 30 encouraging readings, helpful articles, a holiday planning chart and information on additional resources for those in grief.
The Surviving the Holidays resource comes as a complete kit that makes it easy for a church to reach people in their community through a holiday seminar.
To help with planning, GriefShare, the parent ministry of Surviving the Holidays, provides free, personal telephone consulting and email help for churches with any questions about starting or running a holiday event. GriefShare is a network of over 7,000 churches worldwide equipped to offer grief recovery support groups. Reach out to the author: contact and available social following information is listed in the top-right of all news releases. People who experience a life crisis like grief or divorce need ongoing support and encouragement.
Pastors and church staff dona€™t have time to meet all the needs of these hurting individuals.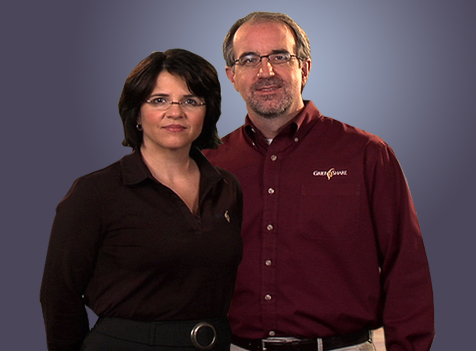 Our support group curriculums help you prepare a team of highly motivated people to lead effective support group ministries through your local church.
In addition to helping those already in your congregation, our teaching materials equip you to provide weekly support and encouragement to people who might otherwise never have contact with your church. We help you tap the passion and abilities of lay leadersa€"individuals in your church who have experienced a life crisis and are called to help others who face similar struggles. DivorceCare is a recovery program that helps people rebuild their lives after divorce or separation. DivorceCare for Kids is a care group designed to bring healing and hope to children of divorce. Single & Parenting is a support group program for single parents who are divorced, widowed, or never-married. Get the CareLeader newsletter, our weekly email filled with care ministry news, tips, and resources. They're finding it consistently draws people from throughout the community into their churches.
They even allow churches to list their Surviving the Holidays event in the GriefShare online, Find a Group search engine. So far, wea€™ve equipped nearly 30,000 churches worldwide for biblical, Christ-centered support group ministry.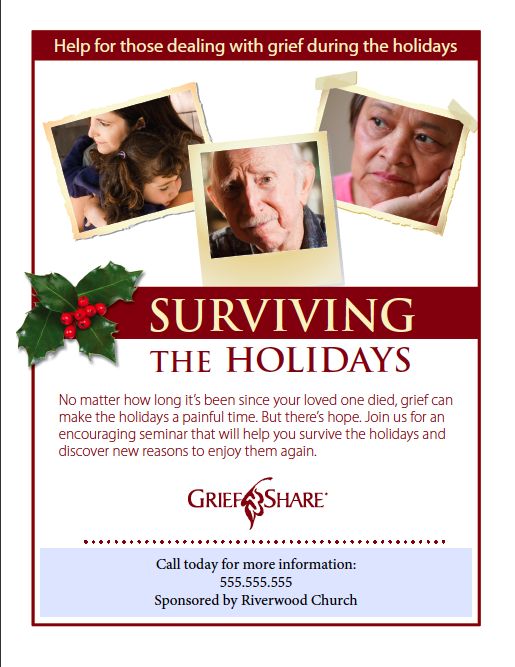 But there are people, right in your own congregation, who have a passion for this kind of ministry. Chevelle Lewis, who led an event at Mount Calvary Baptist Church in Knoxville, TN, said, "Our hope was to have 20 attend. Michael Lindsay, a sociologist at Rice University who specializes in religion and culture, says, "In times of death or divorce, people are most likely to reengage in a church." With a Surviving the Holidays seminar, churches act as an oasis, providing on-target help when people are hurting the most. The video features short interviews with Christian counselors, authors, speakers and other people who have faced the holidays after a loved one's death. This allows grieving people to find a Surviving the Holidays seminar near them by entering their zip code at the Surviving the Holidays participant website.
Often, theya€™ve been through similar struggles and want to lead others to the hope and healing theya€™ve discovered. This is a€?side-doora€? ministrya€"drawing people to your congregation who wouldna€™t normally enter your front door on a Sunday morning. A one-session seminar is a low-risk, low-commitment way for newcomers to step into a church environment for help.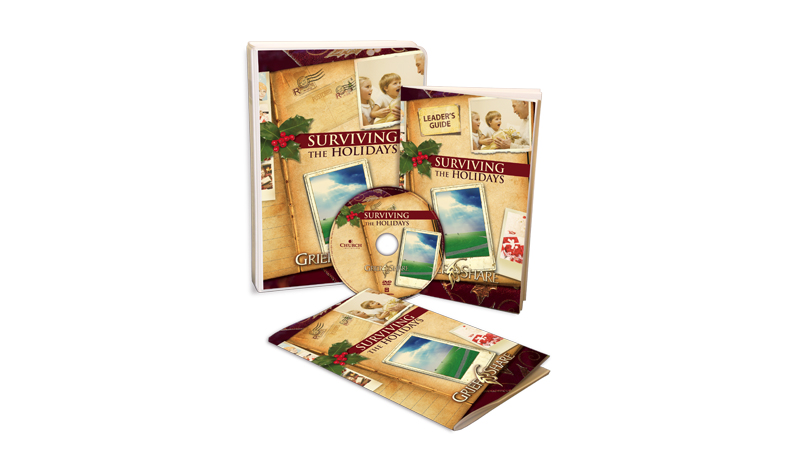 Comments to «Griefshare promotional videos»
sex_xanim writes:
Desant016 writes:
Princ_Baku writes:
Ayka18 writes:
Sabishka writes: