It appears that according to Google, Social Media and small businesses is a combination that does not lead to ecommerce purchases in travel related business, and they are not even useful for promoting brand awareness! It appears that the nearer an icon is to the right hand side then the more likely an interaction will result in a purchase, and entries nearer the left are good for getting your brand known about.
There are two icons not displayed on this diagram one is Display Click Advertising and the other is Social Media Advertising. There were a few attributes about the page in question that concerned me, in particular, though Social Media is very different to the other marketing communication channels mentioned. However, display click advertising is not significantly different and I would expect it to be present. To make any sense of this we need to know what our customer journey is, in this case a journey appears to start when a potential purchaser clicks on a site because they are interested in going on holiday. The main diagram shows channels spread across a page along a line, clearly this line does not represent the Journey, as it would imply people who use Organic searches then use other channels in some sort of strange but defined order. However for a potential customer, whether they click on an organic search result or a paid for search result it must make no difference. Most of the customers of Rockvale that I have talked to have no idea what website they searched from or what web terms they used so the idea that they would react differently when they have clicked on an Organic search rather than a Pay Per Click one is almost ludicrous.
It also states that beginning is the First 25% of the Journey, Mid is the middle 50% and End is the 25% before the booking. So irrespective of the channel; potential customers do a lot of clicking at the start, a little in the middle and less at the end. This is supported by looking at the other industries, which I'm not going to list here, and seeing almost all exhibit similar percentages, even including the direct channel being different to the rest.
I am happy with this understanding, at first they are just scanning through sites looking for some good ideas probably scanning pictures and headlines, at the end before they book (or purchase) they are looking more carefully, perhaps reading rather than looking at headlines, perhaps in the middle they look carefully at some and scan others. I do not see this pie data as at all useful, it tries to say different things about different channels, but as well as not being in any way clear about what it is trying to say it actually says they are all the same.
So Zero would mean just went to a site and purchased, Ten would mean, looked at 10 sites then purchased on the 11th.
I think it is now fairly obvious that the reason Social Media is not present, it is that they just don't have enough data to have any (or perhaps less than they consider reasonable) purchases triggered by social media, so its ratio is always very large, which is not easily graphed, this sort of satisfies my original query. This diagram has nothing to say about Social Media and small companies, except that they have no data indicating a purchase from these channels, but as we have no information on volume of the other data we have no way of knowing if this is significant, this is not really helpful. The only other thing this page states is that when a customer is looking for somewhere to holiday they will probably click on lots of hotels, then pick a few and look at them in more detail. If you want one, the moral of this story is the simpler and more graphical an information display, the more meaningless, but I suppose everyone already knows that. By Julia Nightingale of Marlin PR, a technology, media and entertainment PR agency based in London. Getting social – conversations around your brand, business issues, customers, products will happen whether you like it or not. If you're starting or growing a small business, take a look at our Sage One Cashbook, Accounts and Payroll software and sign up for a FREE 30 day trial by clicking on the buttons below. Outsourced Marketing Services – Outsourced B2B Marketing And Lead Generation Services. We plan and develop a B2B lead generation process tailored to your business.  We then implement the process in full delivering the quality sales leads you need while training your designated internal person (or team) to take on the marketing process over the medium to long term.
Working initially as your outsourced marketing department we work with you to understand your objectives, time constraints, the challenges you face and what makes your business stand out from the rest. We then work closely with your designated internal person, training them how to run and manage the marketing system over the long term.
We have assessed the services offered by traditional marketing agencies over many years and we perceive a problem.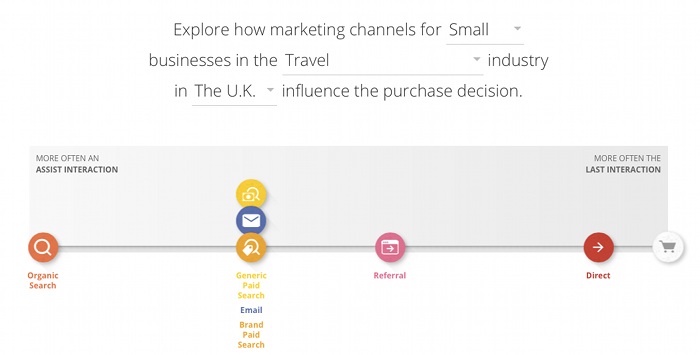 With many internal staff to finance and support all of the above comes at a substantial cost and worse, the marketing agency retains the knowledge and skill base so your business becomes more and more dependent on their support. We are different, we deliver at least the same level of value and service as an agency over the initial three to four months but we step away when our value is maximised and leave the internal person or team we have trained to take the process forward. We deliver outsourced marketing services working as your outsourced B2B marketing department for a period up to six months. Generate more high quality sales leads, attack competitor key accounts or open up new markets, the choice is yours.
We offer a "pick 'n' mix" range of marketing services and advice that will help you get your marketing and business ducks in a row.
Just Too Busy is a fun, friendly and focused marketing consultancy working with small businesses in West Sussex and Surrey. Our aim as marketing consultants for small businesses is to provide a service that is professional, flexible but above all 100% value for money. You can take advantage of a complete marketing service which includes helping you work out what your brand and marketing should actually be about, to creating a new visual identity for your business, (including a logo), to crafting a clear and targeted marketing strategy and messages for your business, backed up by our range of writing, creative and design services to implement your small business marketing. If you would like to work with a friendly, professional and highly creative team to drive your business forward then please get in touch. Recent research carried out in association with the Centre for Economic and Business Research (CEBR) has shown that SMEs are losing out on up to ?122 billion in sales revenue. The research found that 87% of SMEs recognise the importance of marketing and the positive impact it has on sales – a reassuringly high statistic. If only more small business owners recognised that attempting to be a jack of all trades can also cost them time and money – wasted effort on planning a marketing activity that isn't fully carried through, wasted money on poorly conceived or inadequately targeted communications from which there is little or no return on investment – they would find themselves running a much more efficient operation.
If you want to embrace every possible sales opportunity and maximise your profit, you have to be prepared to invest in marketing. So if you think you may be one of those businesses missing out on a big chunk of revenue because of ineffective – or lack of – marketing, maybe it's time to think seriously about outsourcing to a marketing professional. Small business-friendly marketing consultant who is passionate about taking my experience working in big service based businesses, to help smaller but ambitious businesses, grow quicker and be more successful online. This entry was posted in Marketing strategy, Marketing tips, Small business marketing and tagged business performance, CEBR, marketing soutsourcing, Need more customers. This page allows you to select a country, an industry and a business size it then displays a diagram which places icons representing various channels along a line leading to purchase online. On first view it looks like it just isn't worth buying Display advertising or using Social Media to promote your small travel business. Rockvale are already doing lots of the stuff you can do on a website, we have managed to acquire a few links from various places and we have tried pay per click advertising (that is another story). After all if I could get targeted banner adverts on, say, websites relating to holiday activities in Devon that surely must be as effective as anything as lots of potential holiday makers must peruse such sites before booking.
This journey contains all the clicks that they make in trying to get to a final decision and finishes when they make a booking. But, if this is what it means why is social media not displayed, if not effective it should be at the far left? It could be that either they have a recommendation from outside the web or they already know the site, there may actually be no journey to make, perhaps Google are just confused because they cannot understand a journey of one click. It is essential to understand what your goal is, who you are trying to reach & how best to target them with the right message, and the right distribution channel. What does the journalist, analyst or external influencer want from you & ensure you meet their needs. We then build and agree a plan and install a marketing process based on the most appropriate online and offline marketing techniques to deliver the quality sales leads your business requires. With the hard work completed we either step away or act as a marketing mentor delivering the support your in house person (or team) may require as they build their experience and skill base.
We do not have an in house team specialist in various elements of the digital marketing mix. After the initial three months or so the majority of the hard work will be complete but of course the marketing agency will seek to prolong their contract as long as possible. With many years' experience of marketing, strategy and business development in B2B markets we understand the sector and its unique challenges. During this period we will work with you to find the right person (or team) to fulfil the role on a full time basis.
Contact us on 01670 513378 to establish if our outsourced marketing approach will work for your business or visit our blog to learn more. We LOVE developing great creative ideas and strategic plans for your small business marketing.
However, many are simply not prioritising marketing activity and recognise that any efforts they do make are half-hearted at best. I'd say it's a perfect argument for investing (yes, investing!) in outsourcing your marketing. It doesn't have to run into thousands of pounds worth of marketing and advertising – that's the realm of bigger brands, good results can be gained from relatively low budgets. That's where a marketing consultant comes into their own; give them a budget, allow them a little time to understand your business and target audience and they will come up with a marketing plan that is designed to deliver good ROI. It also suggests that the online interaction that is more likely to assist in the online purchase is Organic Search (left hand side of the diagram) and referrals are the most likely source of last interaction that leads to an online purchase.
With the process in place we automate it as far as practical to reduce costs and deliver in full measuring performance and results as we go.
They will be busy understanding your business, building a lead generation process, establishing marketing tools and services, building analysis systems and understanding the numbers. They will therefore tend to add on outsourced services that are further and further removed from the key objective of lead generation. We understand what has worked well in the marketplace in the past and we combine this with the best inbound marketing has to offer. We also know that marketing is a key investment in any business, so we do our best to make it a worthwhile and successful one for you. And of those businesses surveyed, 11% admitted that they had carried out none of the marketing they had planned. We small business owners have to juggle so many balls and wear so many different hats, it can be a challenge to focus clearly on any one task – and an effective marketing strategy needs focus and effort put in. It's a case of knowing how to make the available budget work hardest for the best possible return. Outsourcing gives you the opportunity to leverage the knowledge and expertise of a marketer – someone who can put in place an effective action plan, test and measure every marketing activity, refine the approach as necessary, and ensure ongoing engagement with your audience for maximum exposure and conversion to sales. We deliver one highly experienced manager with the full range of skills required to build a plan and deliver in full.
It's a worrying scenario, and one that I see being played out within many of the small businesses I meet.
And there are so many low-cost marketing channels now available, largely thanks to online marketing, that it's not difficult to spend only a little to reach a large audience. Is that not more sensible than burning up hour after hour of your own valuable time trying out different scattergun approaches to marketing – a professional marketing consultant will create a marketing strategy in a fraction of the time.
Comments to «Marketing for small businesses uk»
LorD writes:
X_5_X writes:
SERSERI writes:
GalaTasaraY writes: