I've spent the seven months starting Get After It Sales talking with anyone who would listen (in and out of sports), attending conferences, writing sales training, and delivering sales training. Every experience has helped focus me on what will allow me to be more impactful and diverse with what I deliver to teams going forward. Sales Management Conferences: The first Sales Management Conference was done in October 2014 in Washington, DC and was met with fantastic reviews. The Sales Training Locker Room: All of my own sales training templates (current, historical, and future), any other sales trainings I get access to use, and all of the 'Crowdsourced Sales Training' presentations will be stored in a living, breathing, and growing online library I'm calling 'The Sales Training Locker Room'.
I will be doing the first 'Crowdsourced Sales Training' in January 2015, and it will be free for anyone who wants a preview of it. As exciting as it was to start this business, given seven months of intense thought and action, I'm even more excited to execute the above in 2015.
Selling is one of the toughest professions in the B2B world today.  I think non-sales people underestimate how challenging selling really is and can be.
Lesson 4 – The power of asking – there is a direct correlation to the success of an individual and how often that person asks – asks for referrals, recommendations, more business, the business, etc.  Although the timing has to be right, frequently the seller lets fear overcome the need to ask for the order or ask for the referral. While none of these struck me as 'rocket science', the sharpening of fundamentals was helpful to think through my own selling situations to continuously improve. If you take a step back and just look at how the iPhone had sold in the past, last quarter wasn't that bad. I want to continue to create customized training to fit the needs of that team at that specific time. Hosted by Mark Washo and I, the conference is meant for current sales managers, or Account Executives who will be transitioning to management in the near future. Each team that comes on-board will receive password protected access to the full contents of 'The Sales Training Locker Room' to help support their internal sales training. The monthly presentation will be held via conference call, with deliverables including a Power Point demonstration that can be used or edited by teams, a walk-through of the presentation, and then an open conversation on the topic with the members of the group.
That got everyone too excited, perhaps, about the size and growth rate of the iPhone business. The goal is to teach them the basic fundamentals of management, including time management, individual rep development, how to drive proper sales behaviors and attitudes, writing and teaching sales training, recruiting, etc. Topics can range from 'how to open a B2C call' to 'putting together complex proposals for B2B sales'…and everything else in-between. The training will include PowerPoint slides that teams can easily doctor to include their brand or fit into a training they are already preparing, as well as reinforcement exercises that teams can use to drive the training message home.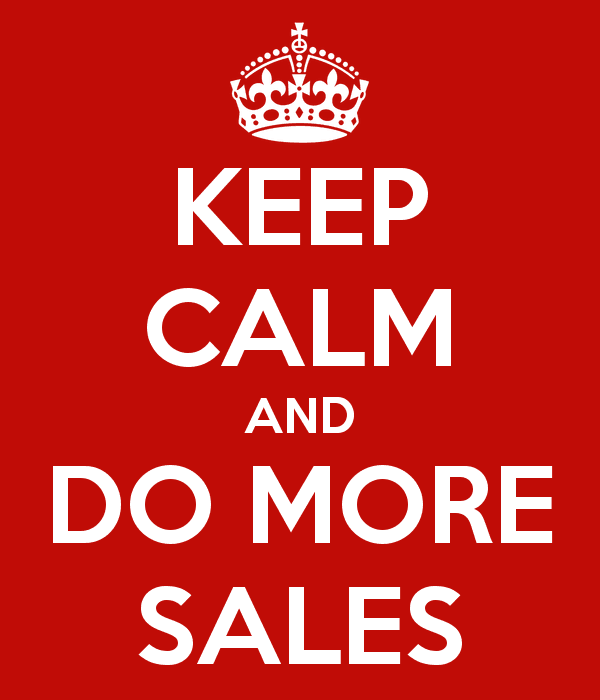 Comments to «Sales video motivation»
GULYA writes:
Joe_Cole writes: