Segun Business Insider, esta lista de 100 aplicaciones son las mejores en los diferentes rubros, desde productividad hasta entretenimiento. Comentarios recientesmartha galicia en Carrefour Discount se parece a Great Value de WalmartRocio Esparza en Como buscar bien en GoogleSam en Feria Nacional de San Marcos 2013. The company has received financing from such bold-faced names like Bill & Melinda Gates Foundation and Google Ventures, the investment arm of Alphabet Inc. Editas plans to use the gene-editing technology Crispr-Cas9 to alter defective DNA to manufacture new drugs for various diseases like cancer and sickle-cell anemia, writes MIT Technology Review. The IPO filing indicated an estimated $15 million to $20 million of the proceeds would go toward advancing preclinical studies and clinical trials for its research program on a candidate for an inherited form of progressive blindness called Leber congenital amaurosis. An approximate $22 million will be allocated toward supporting preclinical studies with Juno Therapeutics, a drug maker specializing in cancer therapies. Gene editing is attracting considerable interest from the pharmaceutical sector because the technology offers a chance to treat complex diseases on a molecular level. 20 Ill-Conceived Slogans That are Unintentionally Brilliant - Online Editing and Proofreading Services. Behind the table Rosa Rojas was wowing the crowd with some impressive applique moves using her own brand of fabric glue, microserrated scissors, ergononmic tweezers and metal rods. Thanks to ACS Home & Work for being a long-time podcast sponsor and also thanks to my Patreon sponsors for helping me keep this show going. This episode of the podcast was rather spontaneously recorded after I recovered from my second foot surgery and returned from the first-ever 10-day vacation that I've ever taken in my life. It was an Instagram exchange between us about studio clutter that led me to immediately invite this lovely, kindred spirit on the podcast. Tune in to listen to Erin talk about her compulsion to create and how making art helped her find her way through the dark forest of postpartum depression. What mediums do you work in? I work in fibers(sculpturally), ceramics(functional and decorative), and painting. What are your favorite items to make? I love the tiny details that go into making my animal dolls and imagining a life for them, but I also love the idea of bringing my paintings to functional pieces that I sculpt myself. What art or craft tool tops your list of must-have supplies? I must have super soft yarn, a comfortable crochet hook, and fine needle felting needles. If you could have a studio date with anyone living or dead, who would you invite over? I know I'm supposed to name somebody famous, but my absolute favorite studio dates are with my mom and sister. What do you wish you would have known when you started your business? I wish I would have known that there is no final destination. If you enjoy the podcast and want to help keep it afloat, consider making a $1 per month donation via my Patreon page. Subscribe to podcast via iTunes, use this RSS feed or just search for CraftSanity in many of the popular podcast apps.
First off, I want to thank all the blog readers who posted kind words of support in response to the post I wrote last week about the latest round of cuts at the newspaper where my husband works and I freelance a weekly column. Saturday's Recycled Art Market in Grand Rapids proved to be a very successful sale for CraftSanity. Saturday's sale was a milestone in that it was the first show during which my daughters were able to last through the whole thing. Abby sold six of her upcycled magnets for 50 cents each and Amelia sat in the booth drawing pictures that she taped to the front of my both when I wasn't looking. When I saw a pile of unfinished oak blocks over at my friend Dan's house I thought it would be great to turn them into lovely crayon holders. CraftSanity Episode 115: A Conversation With Kristen Rask, Owner of Schmancy and Curator of Plush You! On this episode of CraftSanity you'll hear from Kristen Rask, owner of Schmancy, a Seattle shop featuring fun and quirky handmade toys.
If you're looking for some motivation to get cracking on some of your own projects, something tells me that hearing from Kristen will give you a helpful kick in the Schmancy pants to get out there and take a crafty risk or two.
If you want a chance to meet Kristen and soak up some crafty business tips, head out to the Conference of Creative Entrepreneurs, Aug. Libby Dibby stuff and style is all about being inspired by the joy of color and pattern – and things that are both vintage and new. On a happier note, I'm also working on introducing some looms in cherry and maple woods very soon. It was both humbling and flattering to get to be a guest on another craft podcast, but I'm definitely more comfortable hosting a show as opposed to starring in one. Okay, now that I overloaded you with this potpourri blog post, I will stop and get back to making looms. Once outside my workplace, I put on my shades and took my first breath of air as a free woman. I decided to start making looms last month after I did a TV craft segment about making potholders out of recycled T-shirts. I've been selling the looms at the local art market for the last couple weeks and teaching people to weave on them with recycled fabric.
If you want to check out the first loom size I'm offering online, please check out my Etsy shop.
An old boss walked by when I was selling looms on Saturday and the look he gave me could have been interpreted as though he thought it was amusing that my station in life has changed from professional journalist with a steady income to crazy freelance-writing, craft girl hawking wooden looms at a farmer's market. Above you'll see the massive amount of business cards I collected from the vendors I met. I started a Flickr gallery for you to check out because I have too many photos to post in this entry.
If any of the talented artists I met Saturday found their way to this site, I'd like to say: Welcome!
Part of me wishes I could have stayed in town for Day 2 of the fair, but my schedule didn't allow for that this year.
Heather Baris, of Girl With a Hook fame, was kind enough to let me try on one of her free form crochet hats. Inspired by Bettie, Cara Angelotta and Mark Cesarik have teamed up to bring the world a new line of limited edition fabric designs, sewing patterns and craft project tutorials.
Tune in this week for a chat with Cara and find out how she juggles med school with her after-hours life as a craft business c0-owner. A special thanks to jewelry artist Catherine Hodge for sponsoring this episode of CraftSanity. When I took the girls to the weekly Fulton Street Artisan's Market last Sunday I wasn't able to visit with vendors for very long because the good behavior clock was running. My goal every time is to get through as quickly as I can before reaching the point where the girls lose patience. I had been meaning to make myself a key fob for some time, but hadn't gotten around to sourcing the little metal piece that makes the fob complete. When checked, Shutterstock's safe search screens restricted content and excludes it from your search results. The Cambridge, Massachusetts-based startup would become the first publicly-traded company specializing in gene editing, according to Bloomberg Business. Editas will spend the rest of the money on improving its technology platform and advancing other preclinical trials. Formulating the perfect combination of words to sum up a product or service while avoiding all innuendos and insults is no mean feat and these slogan writers have failed miserably in their quest to sell a serious product. After nearly 10 years at the helm of CraftSanity, I've seen a lot of craft tools and written off plenty as unnecessary and not-that-great. The morning after AQS Quilt Week ended in Grand Rapids, Michigan, I met up with Rosa at the airport and we recorded a podcast while she waited to board a plane for the first leg of her journey back to Spain. So pour yourself a cup of tea and settle in or lace up your running shoes and grab your earbuds before you head out the door because you're not going to want to miss this one.
I have always been an artist by nature, but being a mother has directed my work in ways in which MOST of what I do is meant to cherish the wonders of childhood, and perhaps my own nostalgia of an unobtainable or idealized version childhood. I also can't go far without my travel tray of watercolors, my special painting tea cup, a sturdy envelope with a few pieces of Rives BFK torn down to various sizes, a mechanical pencil, and good eraser.
When is your favorite time to create and why? I was always very much a night owl, even as a kid…until I had children. I could have gotten more done in the earlier days without worrying about immediate perfection. Doing so gets you access to sneak peeks to CraftSanity happenings and projects and automatic entry to all CraftSanity giveaways. I'm trying to be very peppy today in an effort to pump myself up for a very busy week of fun and exciting magazine work. Thanks so much to all the lovely people who visited my booth and expressed support for my craft column. We bribed them with the promise of a handmade shopping spree and we were all happy in the end. I was quite surprised to see them all labeled with 10-cent hang tags that she scavenged from my sale supplies when I was busy showing people how to weave. My daughters are hoping they don't sell because they love them and want to keep them all in our house.
If there's interest, I will be add some more crayon blocks that hold more crayons to the shop. This is my favorite part because the oil brings out the natural markings of the wood and it's always such a cool surprise to see how the wood looks after the finish is applied. Just a few minutes into the interview you'll probably begin to wonder when Kristen finds time to sleep because operating a cool shop is only one of her many creative projects. Of course, it's good to reverse those roles every now and then to fully appreciate what I put my guests through. I was immediately overwhelmed by all the possibility and creative opportunities that I now had time to pursue while being a more attentive mother to my 3- and 5-year-old daughters.
I was getting a lot of requests for wooden looms like the one I used in the segment and I couldn't find a place to buy more in all the sizes I wanted. I've ordered boxes for shipping and fumbled through the Etsy store setup and junked up the dining room in a most historic way. I'm starting with the potholder size loom and will be adding coaster and mini-Christmas ornament sizes in the coming days. It was exhausting fun to chat briefly with more artists and crafters than I've ever attempted to talk to in a single day.
I worked it for you because I want to find the most interesting people I can to feature on upcoming episodes of CraftSanity. I will be tagging the photos with IDs in the coming days to help you find the source if something catches your eye, but go ahead and check it out now. It was toasty warm, but not really suitable for a flitting about in an apron during heavy rain.
She also shares some business tips and gives us the scoop on all that great limited-edition fabric Mark is designing for their shop.
Visit the sponsors section if you're interested in sponsoring an upcoming CraftSanity episode.
I thought wow, my girls have great taste and appreciate the lovely handbags displayed beautifully in the booth. Luckily, these genius slogans didn't escape the attention of those of us who prey on mistakes.
So I was I was pretty skeptical when I paused in front front of the booth at last month's AQS Quilt Week show in Grand Rapids, Michigan. Right way, I noticed that I was able to work faster and get better results and I was intrigued.
Tune in the podcast to hear the story of how Rosa ended up partnering up with her friend, Olga Gonzalez-Angulo, to launch an international applique supply company.
I listen to audio books while I work so I get to do two of my favorite things at once, make things and immerse myself in historical fun! I'm not necessarily a morning person, but I prefer to get an early start and create by daylight.
I've recently started making my summer tuna salad for lunch at least once a week since cucumbers are in season.
When I stepped away, my husband witnessed little Amelia, who just turned 6 last week, aggressively sell her drawing of a birthday cake to an unsuspecting and very kind woman who gave her 15 cents more than her asking price. You folks rock!) This uptick in sales comes at a good time because layoff notices have started to go out at the newspaper where my husband works and I remain a freelance columnist.
After reading all this, it's only fair that you get a chance to share something, too.
One glance at my beautiful family waiting for me in the parking lot that day and I knew this next phase was going to be awesome. After deciding not to invest in a bunch of expensive tools to do it all myself, I contacted a local wood worker who agreed to make loom frames for me in all the sizes I requested.
Thanks to all of you for indulging my exuberance about what I do and answering my questions about what you do. Think big, funky couches and suggest an image you'd to see them print on fabric to cover a cozy piece of furniture.
By the time we were headed back to the car, the girls had lost interest in the art show and whining quite a bit, and I was feeling frazzled. Without that candy distraction, my kids would have continued to melt down, making me want to continue my rush to the car.
Anybody who had to face adversity and survived, or anybody just getting by and living with creative intention.
I add everything to taste, so measurements can be adjusted, but the first three ingredients make up most of the dish; Cucumbers(1 or 2), cherry tomatoes sliced in half or quartered, tuna(a pouch or a can or two), homemade mayo, a bunch of chopped cilantro to taste(including stems!), chopped walnuts for extra crunch, salt and pepper. A very long one with long hours and little pay, so love what you do and be committed to evolving with your craft.
While I'm very proud of my girls and their comfort with selling the handmade things they make, we will be having some thoughtful discussions about dialing back the sales pitch just a tad.
I LOVE coloring with my Crayolas and enjoy being able to neatly display my crayons when not in use.
These are some very sad and challenging times for journalists, so I'm so very grateful to have small, alternative revenue streams to help keep things going here at the CraftSanity Headquarters.
The podcast is super long and feels like one of my extended after shows, the part of my podcast where I wax poetic (ramble) about whatever is going on in my life.
I spotted a boatload of forks and spoons in a bin and greedily loaded them all into my cart as I speed-dialed my dad. I mean, I've always loved weaving and have fashioned quite a few looms out of cardboard and scrap wood, but I never imagined I would be loading up on non-toxic wood glue, sand paper and spending hours pounding pegs into oak frames. From there I take the frames home and glue in all the pegs and sand them down before rubbing on the oil finish. Together they are the force behind Sew Bettie, the growing craft business they launched in the summer of 2007 in Chicago. Sometimes I even chop up a little sauerkraut and throw it in for a little tangy flavor and some probiotic punch.
I talked so much during the show (big surprise!) that my voice was started to get raspy by the end of the day.
Even though the decline of the newspaper industry is devastating to watch, I believe that good things will happen for all of us print journalism veterans who are pushing hard to reinvent ourselves and pursue our dreams with a renewed sense of urgency. About the time he answered I realized that I had just pounced on a pile of stainless steal, not the classic silver utensils he uses to make jewelry. I am going to dearly miss the anticipation of anything new from the recently departed Sir Pratchett, but I'm just grateful he left behind such a legacy.
It's very refreshing, and if Tuna isn't your thing, use chicken or leave it out!
That's pretty much our history in a nutshell, and it inspires me in my daily life and struggles.
Those suckers worked like a charm to revive Amelia from her wilted flower state and Abby seemed more agreeable with a sucker in her mouth.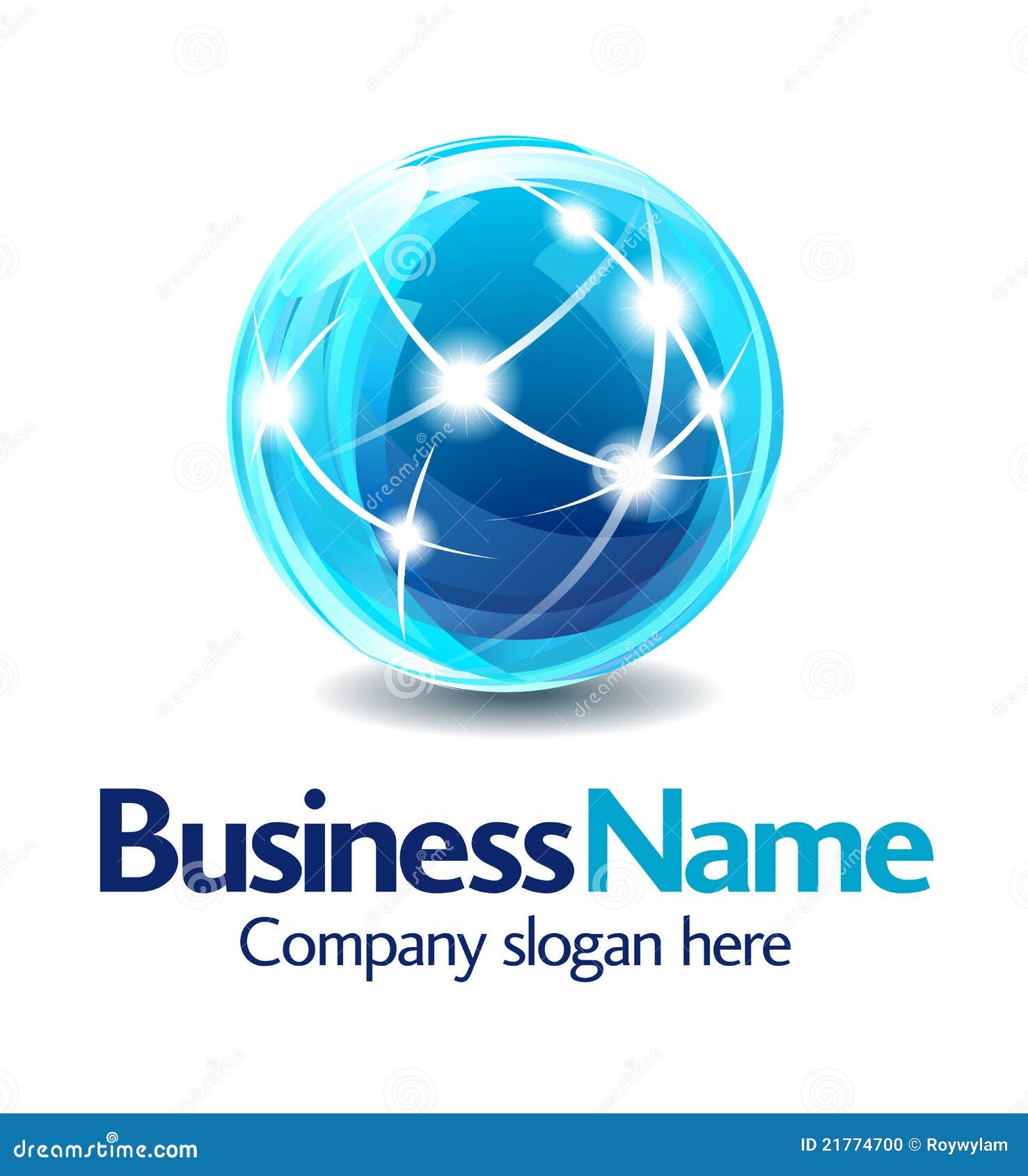 Comments to «Video editing business names search»
kreyzi writes:
ToTo_iz_BaKy writes:
GemliGiz writes:
KAYFUSHA writes: