It's hard to keep up with all the changes coming in the Zune HD wave of products and services, but here's a peek at some of the new functionality in the Zune 4.0 PC software. It's been a while since the last What I Use, but there haven't been many major changes since late last year: Surface Pro 3 has become my go-to travel companion, I've added a third cellphone line for testing Windows Phone, Android and iPhone side-by-side, and have rotated through some new tablets and other devices. Like the Zune HD itself, there's a lot going on here, and while the software may look a lot like its predecessor, there are major improvements all around.
So I pulled the trigger on an unlocked Windows Phone flagship that will hopefully take me through at least the first half of this year.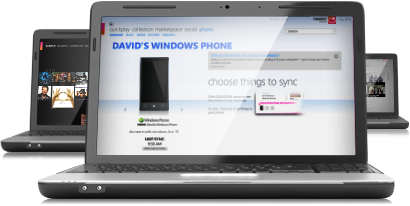 I'll cover this more deeply in the review, but for now, here are a few things I've noticed. The Zune integrates a bit with Windows 7 and supports Jump Lists, taskbar hover playback controls, and more.
Zune supports a nice looking new QuickPlay environment that lets you access your most frequently-used content quickly and easily. The Zune Marketplace now lets you buy and rent movies in either HD or SD (standard definition) but, curiously, not both, as with iTunes.
The music recommendation service from previous versions has been updated and is hopefully more accurate. As with Genius Mixes in iTunes 9, Zune 4 sports a collection of automatically-generated playlists.

Comments to «Zune software windows phone 7»
XOSE111 writes:
BMV writes:
Tehluke writes: