Published 05.03.2016 | admin
BARS and Hyannis Rotary were at the Town of Barnstable Transfer Station bottle and can recycling shed for February.Becuase of your recycling efforts we raised $3000. Yesterday, January 28, 2016, BARS gave 100 winter hats and 100 pairs of gloves to the Salvation Army to distribute to needy kids in the Town of Barnstable. First Prize The winner will have the finest room in the Maine Inn at the Poland Spring Resort in Poland Spring, Maine. The Town of Barnstable Transfer Station has offered BARS the opportunity to collect bottles and cans for September 2016.
Following up on the previous post: The hearing before the Town of Barnstable Conservation Commission last night went well. The winner of the BARS 2015 Wine Raffle will receive twenty four (24) bottles of fine wine. Penny Scott and all the BARS volunteers did a magnificent job of designing and creating yet another memorable float for the 2015 parade. And although overall views shine bright red, white and blue, the level of our enthusiasm varies according to factors such as religion, age and race, according to the Public Religion Research Institute.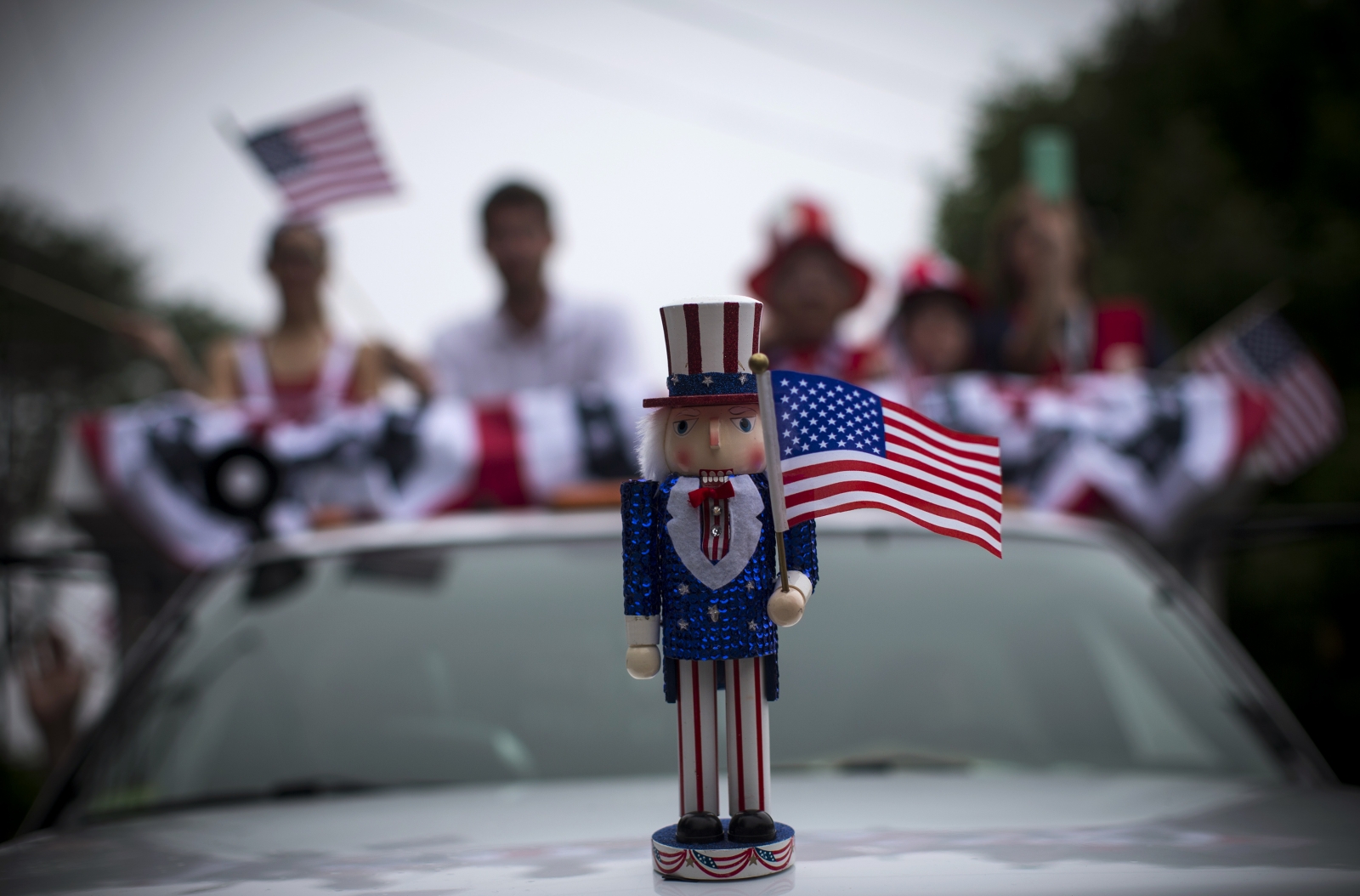 A PRRI survey released Tuesday (June 23) finds that 2 out of 3 Americans (66 percent) say God has granted America an exceptional role in human history. Still, "American exceptionalism is a deep and abiding belief that's fundamental to the American DNA," said Daniel Cox, PRRI research director.
About half of those surveyed — 49 percent, strongly led by white evangelicals at 70 percent — say yes. They were not asked for examples, but Cox said each demographic, religious or political group "could point to things where they may think the U.S. While 69 percent say they see "a typical American" when they look in their mirror, this is more true for whites (77 percent) than for blacks (61 percent) or Hispanics (48 percent). The survey found "profound generational differences" on the image of what constitutes a true American, said Cox.
Most seniors (66 percent) said to be "truly American" it was important to be Christian — perhaps recalling a culture that is slipping away, he said. Cox said he is "continually shocked" by how divided America is by race and by how differently issues are perceived by non-Hispanic white Americans and by minorities.
According to the survey, 67 percent of white Americans agree that Americans protesting government mistreatment always leaves the country better off. Among racial and ethnic minorities, including blacks and Hispanics, 56 percent agree that such protests benefit the country. Even more (65 percent) agreed that when black Americans protest unfair treatment it makes the country better.
Not surprisingly, since the question presupposes a God, only 39 percent of people who don't identify with any particular religion (the so-called "nones") agree with that statement.