This 9m x 6m x 2.7 garage showcases the essentials in an ideal two or three car garage solution. Car covers, shelters and sheds are great protecting your car against the fierce sun in the summer and extreme rain and snow of the winter.
THE Shed Company has been following 'Shed Safe' practices since its inception in 2005, hence the phrase 'Discover THE Shed Company Difference'.
THE Shed Company buildings are custom designed; therefore applications for our sheds and buildings are endless. Our steel car sheds are also available in both 14 ga and 12 ga framing and 29 and 26 ga roofing! We tailor all designs to suit your individual needs, designing a building that meets both your needs and budget.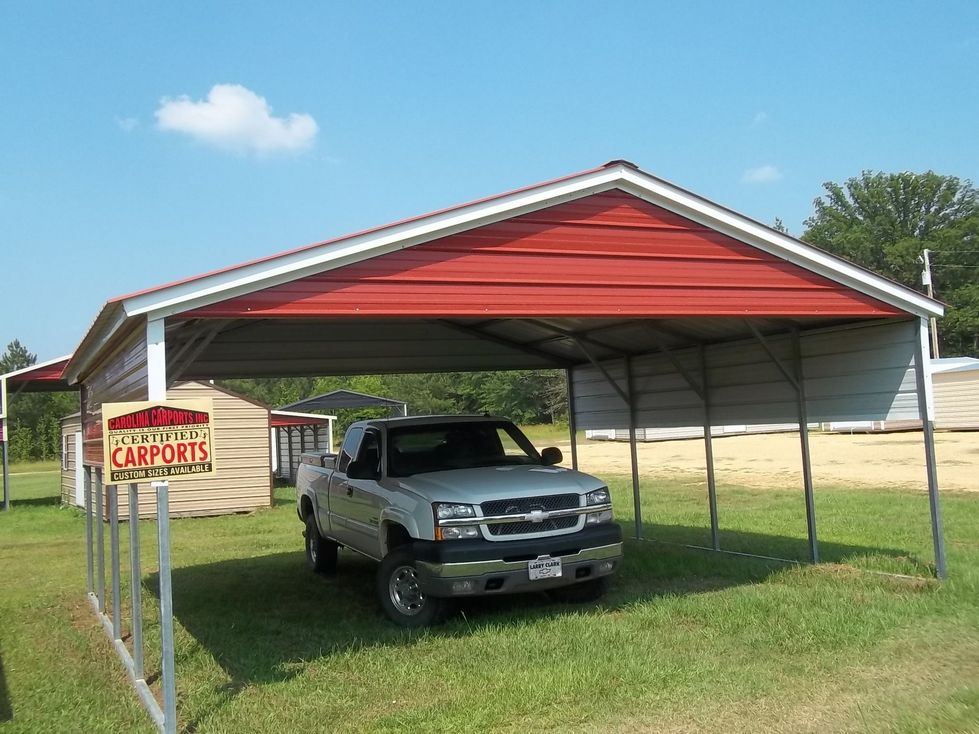 Our metal car sheds are available in 3 different roof styles regular, boxed eave and vertical!