Published 08.08.2015 | admin
Morning all, I am currently house hunting and have found something I really like, but it has no garage.
Concrete block construction, 5 metres by 6, tiled roof, storage loft, cost me £6000 altogether.
Mind you, I did everything myself apart from laying the concrete floor.If I did it again I'd have the outside rendered properly, rather than just paint the bare blocks.
I've had a garage built that's attached to the house, so is double walled (brick and block), fully insulated, and the foundations are capable of handling a second storey.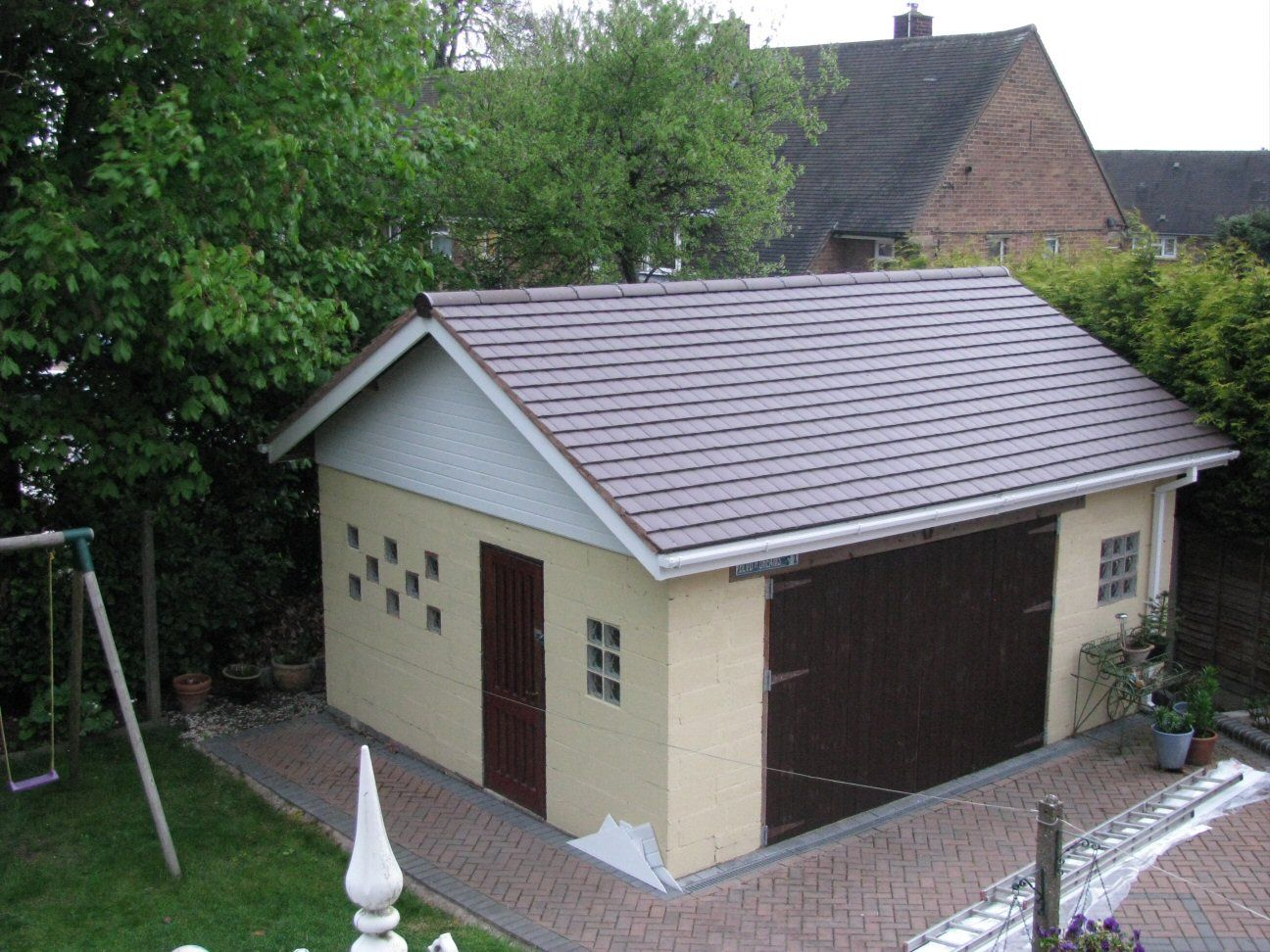 On the back is a utility and toilet, so it's not a standard garage only, and it's a bit wider than a normal garage. However, it's been a more complex build than a single garage alone, including demolition, moving drains, etc. Hours of internet research squared me away on the finer points of foundations and trusses, damp proofing and suchforth. I think for us laypeople, doubling the initial estimate gives a realistic budget with change left over.
No build thread, but here's a few piccies.No planning permission was required, but I got a letter from the council bods just so I could show any future house buyers or busy bodys.