Published 28.05.2015 | admin
Our products feature LP® siding - a green building material treated to resist termites and decay, made from wood particles and wood fibers and treated with a Zinc Borate compound to help protect against fungal decay and termites. The 8x8 Belmont Gable Shed had the best, most usable space of any 8 x 8 building I looked at, and I liked having a window for light. Store your lawn and garden tools, tractors, snow blowers, motorcycles, RVs, or create a great hobby or craft area. While it might be tempting to shop for some of the cheaper sheds, made entirely of plastic, we implore you to think outside the box. It's been quite a while since I have posted, but the beginning of bow season inspired me to get out with the camera. This is one of my favorite times to be out in the woods, either hunting or photographing whitetail deer. Vogels started from 2nd pole for the 25 lap final alongside top pointscorer Darren Mollenoyux with Domain Ramsay and Mathew Reed filling the 2nd row. Mollenoyux was anxious to get going at the fall of the green and forced a restart as he smashed the loud pedal and jumped the start. Williams was to restart and ran effectively the remaining 22 laps with no air in the tyre, coming an impressive 11th in the 360 powered unit. Liam Williams in the BSR V91 ART awaits a push in earlier heat action - he came 11th in the feature amongst a field of 410's !
A couple of laps later Nick Lacey exited the race after he brought down the yellows after tagging the Turn 3 wall as a result of steering (drag link) failure. On the restart Mollenoyux had all the answers and opened up a good 10 car lead on Vogels, with Van Bremen holding 3rd and Domain Ramsay and Matthew Reed having a great battle for 4th place.
By lap 10 Mollenoyux had snuck up on lapped traffic while Vogels had starting to whittle away at the straightaway lead that Mollenoyux had created.
Meanwhile Vogels continued to cut through traffic until Steve Caunt in the spectacularly prepared NSW #9 spun on turn 3-4. On the restart with 5 laps remaining it was Jonny Vogels from Domain Ramsay, Matthew Reed, Mike Van Bremen, Tim Van Ginneken, Glen Saville, Glen Sutherland, Darren Hickman, Dennis Jones, Brett Milburn, Liam Williams, Peter Milnes and Steve Caunt.
Vogels was a clear winner as he crossed the line from the much improved Domain Ramsay and Matthew Reed. A massive field of forty cars had descended upon Dave Robert's Heartland Raceway facility to do battle, with quite a few new Rookies in the field. Earlier in the evening Heats where taken out by Domain Ramsay, Dennis Jones, Johnny Vogels, Mollenoyux (x2) , Hickman, Van Bremen, Saville.
The next round of SRA Eureka Garages and Sheds Series is this Saturday night (10th) at Geelong's Avalon Raceway. Its unmatched style and beauty offer convenient, reliable and nearly limitless storage possibilities.
On a good note I'm also seeing lots of does and at least three very large bucks that I hope to be getting shots of soon. Mollenoyux was finding it a challenge to get past Liam Williams as Williams continued to drive a brilliant race – in a 360 and with what was now a completely flat left front. Reed was lucky to hang in there in the dying moments as his top wing had taken a whopping whack and the sideboard was peeling back like a sardine tin.
In his first race of his Rookie season, he pulled a very difficult heat line up with big name drivers like Vogels, Nick Lacey, Saville and Sutherland all ahead of him.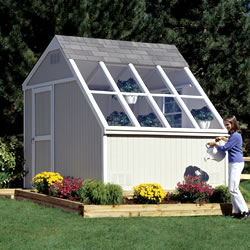 He started out of position 12 where he worked hard to surge forward to finish an incredible 4th place in the 6 car transfer. The strong wood framing can easily accommodate  a wide variety of hooks, hangers and shelving making it the best choice as a storage solution. I had the perfect set up the other night with two of these bucks out in the open and in good light. Unfortunately Mollenoyux had sustained a flat right rear in the racing process and slowed noticeably.
Imagine my surprise, it's only January 3rd, and I've found my first sheds and they were matched set! Necks are starting to swell, sparring has gotten more serious, and I've seen my first injured buck. Rookie Liam Williams driving the Bruce Stephens Racing (BSR) V91 ART clipped the slowing Rankin and suffered a deflating left front tyre.
It was devastating for the in-form Mollenoyux as all he could do was coast around with back markers now lapping him.