Kreg Precision Micro-AdjusterMicro Adjuster for Kreg Bandsaw Fence, lets you dial in width of cut with wonderful fineness. Shop Built Tools: This is the 1 hp 30" drum sander I built from common lumber to level the table top panels. Bowl Turning: This is a 7" diameter bowl I made for my wife from a burl growing on the side of red mallee tree somewhere in New South Wales Australia. Cabinetry: This is a very heavy "Arts and Crafts" styled buffet made to fit a specific niche. Trim router table – rockler woodworking tools, Get more out of your compact router with a rugged, adjustable trim router table that goes anywhere!
Woodworking plans – woodworkers guild america, Woodworking plans help you go from start to finish in a fraction of the time. Free folding bench picnic table woodworking, This is your woodworking search result for free folding bench and picnic table woodworking plans and information at woodworkersworkshop®. The Lenox Tri-Master Carbide Tipped Bandsaw Blade gives me a cut surface that looks like it just came off of my planer.
About a year ago I decided to upgrade my bandsaw because I was doing a lot of bent lamination and veneering work. You will notice that the kerf is slightly wider than a conventional bandsaw blade but since the wood requires almost no clean-up after resawing you save wood there. It is hard to show the quality of the cut in a photograph but here are the two boards after the cut. I have to say that I have not tried these other materials because I'm keeping this setup dedicated to resawing wood.
Jeffrey Fleisher has been a woodworker for approximately 20 years and a professional woodworker for the past 6 years. The next step is to check to to see that the wheels are coplanar (in line with each other). Although the first chapter of my adulthood was raising 5 girls and 2 boys, at around 50 I began a serious quest to design and build a real shop and learn as much as I could from the masters. She quickly took an interest in woodworking and soon had an Ulmia workbench next to mine and a growing collection of carving chisels.
I started out as a machinery guy but have been slowly gravitating towards hand tools for the past few years. I'll be the first to admit that I have gone overboard and spent a considerable amount of time and money on woodworking but the rewards outweigh the efforts. 400 amp electrical service with a 20HP shop made rotary converter feeding a 100A 3 phase panel.
Compressed air is in the floor piped with schedule 80 PVC fed by a 5 HP commercial Emglo compressor with a refrigerated drier.
Full bath with shower, 10x10 office, 10x10 supply room with rolling library ladder accessing storage. Bench area has 2 (his and hers) Ulmia German made benches with wrap around built ins and a 55" plasma TV with complete sound system including blue ray, sub woofers and multiple speaker circuits. Yes, without a doubt I did go overboard but I see people spend 300K on a motor home or boat and seldom use them. My wife Angie also works with me in the shop and carves and does stained glass and marquetry. My woodworking interest lies in period furniture reproduction and Greene and Greene era arts and crafts reproductions. I have a lumber inventory of over 20K board feet of walnut, tiger maple, poplar, maple, quartered white and red oak and cherry in a separate building. Hurricane Isabel took down hundreds of trees on the farm, some of which were over a hundred years old.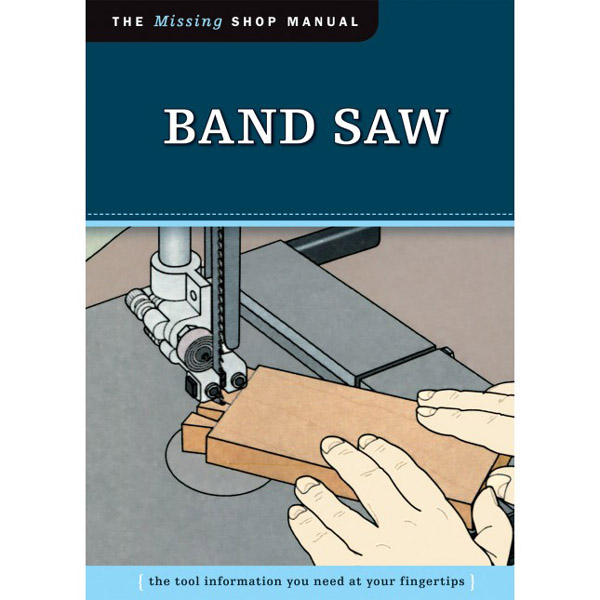 Since it came to me without a motor, I built a cantilever shelf on back and mounted an (almost) equally old Wagner 1a?"4 horsepower motor. Among the many interesting things I found during the rebuild was that the hex head and tee bolts holding the tailstock, head stock and tool rest were 1a?"2 - 12 thread.
My first turning on this "new" lathe (my first in many years and the one pictured here) utilized a blank I purchased on eBay from a gentleman in Ohio. Other than the bowl (recently done on my "new" 1887 lathe), my only other recent turning has been a "trueing" of the drum on a (shop-made?) thickness sander that I purchased from another woodworker in Oregon through the Vintage Machinery website. Having used milling machines and lathes during my model making career, I developed a fondness for replaceable carbide insert tooling.
On Valentine's Day this year I gave my wife the first try at a band saw box and she loves it! Burls are difficult to work with because they are very hard, and they don't have directional grain. They are not inexpensive but given the quality of the cut, the wood saved, and a much lower frustration level when resawing a wide piece of wood, I believe they are definitely worth the price! He is the president of his local woodturning club, the Woodturners of the Virginias and past president of the Northern Virginia Carvers.
Bright's 7th grade industrial arts classroom in 1965 and smelled the pine shavings and saw the big cast iron machinery, I was hooked! I designed and built a contemporary prototype swag light and then sold copies from the school bookstore to teachers and staff. I took classes with Ed Hobbs, Mike Dunbar, Marc Adams, Mary May and many others to hone my basic skills. She has learned marquetry, inlay, carving ball and claw legs, and cuts all her own mortise and tenon joints by hand.
We worked in the shop until 2:00 am recently on our chairs and although we were tired, the passion we have gives us energy.
I see woodworkers that trade in a 60K pick up every two or three years that they spend 6 hours a week in and work 30 hours a week in a poorly equipped shop.
Started 3 years ago, it is complete on the outside but the interior is not yet fitted out to my satisfaction.
24" Powermatic tools include a 20HP wide bent sander, panel saw with scoring blade, 18" band saw and 14" band saw, and variable speed lathe.
She has a studio adjacent to mine that is 20x40 with a small kitchen with a sink, microwave and compact fridge.
The Eagles are rocking on the screen and the federal game table with the bellflowers not yet inlaid is visible in the front. All of my shop tools are "old iron", most are Delta, and vary in age from 1930's to 1970's. I don't know when the current threading standard was set, but everything that I have used for the past 50 years has been 1a?"2 - 13.
Because I found the love of my life at 50 and then we married 11 years ago, I now live in Austin but still work in Houston, a 150 mile commute each week! Still awaiting completion are 2 - 4" Delta jointers, a 6" Delta jointer, a Homecraft 16" scroll saw, a Sears "tombstone" 6" planer, the 1950's shop-made 12" thickness sander, and a Delta 40-440 scroll saw. The 1900 Sheldon quick acting woodworking vise comes in quite handy when using some of my antique Keen Kutter chisels. Therefore, I am happy to see some of that technology being utilized by woodworkers, especially in turning.
Ideally it would be quarter sawn white oak with through tenons , but this was the best my budget could afford. I had lost my wife in an accident a few years earlier and 4 years later married my high school "crush" whom I had not seen in 30 years.
My advice is to drive that truck 10 years and go spend 50K at Highland Woodworking on your dream shop!
Admittedly I am more than a little anal retentive and way too much of a perfectionist for my own good.
We built a large custom work table with a repurposed plan storage cabinet for veneer and tool storage.
I was able to find and change out the 8" and 9" bolts and then re-tap (with the aid of HeliCoil) all of the cast pieces. There are many of us who can only wait and dream of "retirement" so we can really spend time on our second love . I recently purchased a Hurricane 18" handle and some of the Easy Wood Tools Carbide Inserts.
I have friends that brag about not letting their wives in the shop and I think, what a waste! But I enjoy the journey towards perceived perfection and as retirement nears from our family HVAC business I am excited about spending 40 hours a week (or more) in the shop. She has a large stock of glass and glass supplies as well as the wet saws, grinders, etc required for glass panels. In order to have the machine mobile (my wife still likes to park in "her" half of the garage) .
A hidden benefit of working alongside my wife is that it is much easier to get "permission" to buy more tools! We are looking forward to attending a class at David Marks' school of woodworking this fall taught by a very accomplished inlay expert.
Incomplete projects include a Federal 4-drawer Portsmouth chest, a heavily veneered tall case clock, and the Pennsylvania spice chest on last August's Popular Woodworking magazine cover. Even if I don't get a lot of use from it, this will be one of the cherished pieces in the new workshop that I am currently building at our cabin on the Dry Frio River (misnomer a€" it's wet) near Garner State Park, Concan, in the Hill Country, of central Texas!
Even as I still do some hand drafting though I have computer aided design available, I can use any gouge that feels right at the moment and whichever type gives me the best end result.
At any rate I love rebuilding and using solid, well made, steel (no plastic involved), repairable woodworking tools . I built a rolling cradle and then had to add a fold down work platform so that I actually stand tall enough to do work on the machine! And, since tool grinding is another art unto itself, how easy is it to turn an insert to a new sharp edge? I added a storage box between the legs for all of the accessories, jaws, face plates, and tools, etc.
Unfortunately, even though I utilize the ceiling hung JDS air cleaner, more dust accumulates from sitting than its use!
So far, I have found and can use an old Atlas (Craftsman) faceplate, a custom made aluminum faceplate and, with the use of a custom adapter, I can also use a Nova Chuck. I thought at first, upon reading the brass nameplate, that this may have been a lathe used in the classrooms at the Manual Training School in St.
I will probably build a new longer banjo, perhaps even articulated for getting to the side of a blank more easily.
However, after starting the tear down and rebuild process, I discovered no manufacturer markings of any kind and there were details of castings, mountings and fit that indicate this may actually have been a student made project!
I was told by the seller that his father had had the tool stored in the loft of his barn in Missouri for over 50 years, but he had no other information about the machine.