Published 25.06.2015 | admin
For this residential project, CF Electrical Services was selected to complete a full wiring project to a new backyard shed. With the sun setting earlier these days, I'm eager to get some power out to my shed so I can see what I'm doing out. This problem would be like using a long small gauge extension cord for an electric lawn mower, air compressor, etc.
Would it be possible to trench all the way around to where your breaker panel is and tie in there?
As to the amperage various power tools will need, look at the wattage on the label, then you can convert watts to amps at the following link. I like the idea of a subpanel, but for what I need I just can't justify hiring an electrician.
Might be me, I personally try to put GFCI's inside the house because they don't last crap outside.
Running in conduit just make sure it's the gray electrical conduit (it's UV resistant plumbing PVC is not). So, once inside the shed you have to wire the black to a switch within 15' of the door (USA though, Canada tends to be more strict I believe) that kills all power. This project entailed tying into the main panel in the home, digging a trench through the backyard, wiring up a subpanel in the shed and adding energy efficient lighting, code compliant outlets and an electric baseboard heater.
If yes, and you might be using power tools which will need more amperage, might want to install a subpanel (circuit breaker panel) in the shed tied off of your main panel. I went hunting for some on the Home Depot website, and I can't find anything that references this type of wire. If there's a problem you want to be able to kill power to the whole shed right there and not have to run inside to a breaker panel far off.
From there you can bring it over to a triple gang box with two switches & recept (one switch for outside, one inside, and one recept).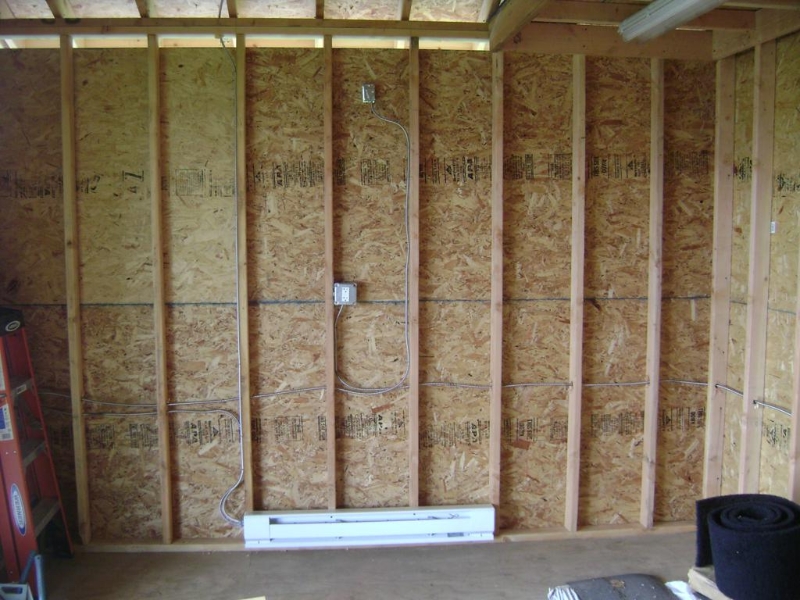 If it trips I have to go inside to reset it but at least it lasts and I haven't had mine trip accidentally. Typically that kill switch is a subpanel breaker but it can be a light switch too if there isn't a subpanel. Check the wire at Home Depot, I'm pretty certain all of Home Depot's THHN wire is also THWN but you have to look at the wire itself.
The horizontal blade is great for trenches it's not too wide and makes digging deep easy while the vertical side is great for cutting roots.