The beautiful sunshine in London over the past week or so has left me craving a garden of my own to curate and tender to under the warm summer sunshine. Expect to see around 150 custom motorcycles from the new wave custom scene, plus art, photography, quality gear and apparel, hosted in comfy surroundings with quality food, a proper bar and coffee, plus we have a four-chair barbershop and three top-tier tattooists. As well seeing some of Europe's best builders, and coolest brands, the event is also supported by the manufacturers who are also building some stunning custom machinery. Friday evening's Special Preview Tickets are limited and must be purchased in advance.
Dogs are not allowed inside the venue (not our choice), but they are allowed on the dockside. Bring cash, there are no cash points on-site, although there are some within walking distance. There is some very limited Bike Parking on the actual Dockside within the venue grounds  – until 7pm only. I had been dying to visit The Folly ever since I saw a tweet about it a couple of weeks ago, on the day we went, there was a feature about it in Stylist magazine, so I knew it must be good.
There are different sections to sit, from hanging chairs, to dark and cosy alcoves downstairs. We loved the fact the tomatoes and olives were from Puglia, as that's where we are getting married. A revolving pop up shop provides guests with something current, seasonal and fun to explore time and time again. Enter your email address to follow this blog and receive notifications of new posts by email.
About us…We are Saffron and Adrian - a married couple with magazine publishing backgrounds.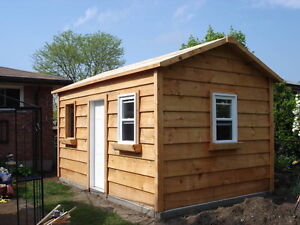 Dezeen Wire: this week Harrods opened the doors to its first gender-neutral toy department, designed by London and Singapore-based interior architects Shed. The London department store commissioned the multi-million pound Toy Kingdom to be grouped by theme rather than gender, with new zones including an enchanted forest, a miniature toy world, a circus big top and a sweet shop. Most toys today enforce strict gender stereotypes, not allowing children to choose on their own.
On the website you still have to choose girl or boy before you can look at the toy section. Is it true that in the themed areas of the new Harrods toy shop, there is a pink theme and a blue theme, with staff dressed in pink or blue depending on their gender? All sheds built with 1 inch rough pine, your choice of stain, 50 yr shingles, 2 windows with flower boxes, set up and delivered.We build all winter long, so don't be afraid to order your new shed.
I did wonder who would need a feather duster in a shed but of course all sheds come with a resident spider so perfect. Love the black and green shed, never thought of such color palette before but this is so inspiring! Our food was lovely, and styled in a very cool way, chips come in flower pots, some dishes in takeaway-style boxes, mini frying pans, it all looked great.
All rights reserved.Google, Google Play, YouTube and other marks are trademarks of Google Inc. How chic and striking is the black and lime green colour combination of the sheds themselves? Will has been blogging about his love of colourful design, fashion and travel since 2009, engaging an army of colour lovers across the world with his quintessential make-you-smile style. I'm pretty new to your blog after stumbling upon it in the nominees for the homies, but I really enjoy your writing.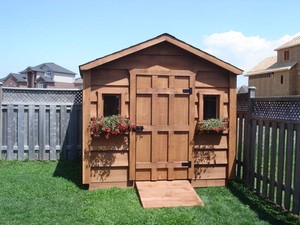 We are looking for a venue for our wedding reception, so we had a tour of the place with the lovely manager Paul.
The private dining room, not yet finished, will be a fab place for a small private party or special meal.
We are passionate about restaurants, food and travel, priding ourselves on our honesty and professionalism. We'll be at the london home and garden show again on april 15-17 2016 and also at the St Thomas home show on April 1st -3rd. I'd never have considered a black she before seeing these but I think they look great!
Also, for some reason I had assumed you were American and so, after reading this post about Conran in London I read the information about you in Meet Mr Bazaar and low and behold you're from the UK too!
Ade loved his Tiramisu cocktail, whilst my raspberry creation was finished off with a petal on top, so when you drank through the straw, you inhaled the aroma. The visual merchandising team have done an outstanding job of displaying their garden product in an inspiring manner. I especially like the little window shelf with the terracotta pots filled with succulents under bell jars. To me there's something magical and playful about exploring the sheds within the windows.