Published 11.08.2015 | admin
Customers' small pole-barn, garage and workshop plans, Customers' small pole-barn, garage and workshop plans. A few years ago, we used to joke that having goats here would be far more efficient than either one of us at beating back 25 years of rampant weedy growth on the property.
Clearing this area, before we installed the vegetable gardens, might have been easier with goats! Remember this mess?  Although I have no doubt the goats will enjoy our ever-multiplying blackberry vines, brush clearing is not really why we've decided to bring goats to the farm. At first we wondered if we could even have goats here, but we've spoken to others who do successfully keep goats in this area, and then did some homework, studying enclosure recommendations through the Mountain Lion Foundation. We're also seriously looking into bringing in a livestock guardian dog, but even livestock guardians are no guarantee against predators, especially big cats, and certainly no substitute for secure enclosures, and it takes time to raise the puppy to become an effective guardian. In a wet year, like last year, it can rain from October to June.  Being on the coastal side of the mountain, some years that amounts to a tremendous amount of rainfall! 3) Milking in the rain, is NOT an option.  Even if the goats didn't mind the rain, I certainly do!
To keep goats in milk, they need to reproduce, so the barn needs to be able to accommodate the occasional baby goat, or three (or more, as Nigerian Dwarfs are prone to multiples).
Goats enjoy the company of other goats, and generally we expect the goats will all be in the same stall at night together.  As much as we hope to the contrary though, occasionally a goat may become ill, or injured, or a doe may be too pushy around another doe, or kid. Bearing all these things in mind, we scribbled numerous ideas on pieces of paper, napkins, business cards etc., and finally narrowed it down to a simple, but what we hope will prove to be a functional, mini-barn for our impending arrivals. Before shed building could commence though, we first had to prepare the foundation.  That started with some brush clearing, which would have been easier with goats, than without, but somehow we managed. For the foundation itself, we considered dirt floors, and some goat owners prefer them, but with as much as it rains in a wet year here, with our slopes, the shed would likely fill with water. Concrete can be cold, however, but additional shavings or bedding straw, and potentially even the use of stall mats under the bedding, all can help to mitigate that.
We'll also be constructing sleeping benches, so the goats will most likely sleep on those, rather than directly on the floor. In case the kidding stall needs to be used for a pregnant doe, or an ill goat, our plan is to construct a partition gate through part of the loafing area. So that's the rough plan, of course, plans are always subject to change*.  Although we have most of the area cleared, and the foundation is complete, we still have a lot to get done before the goats arrive!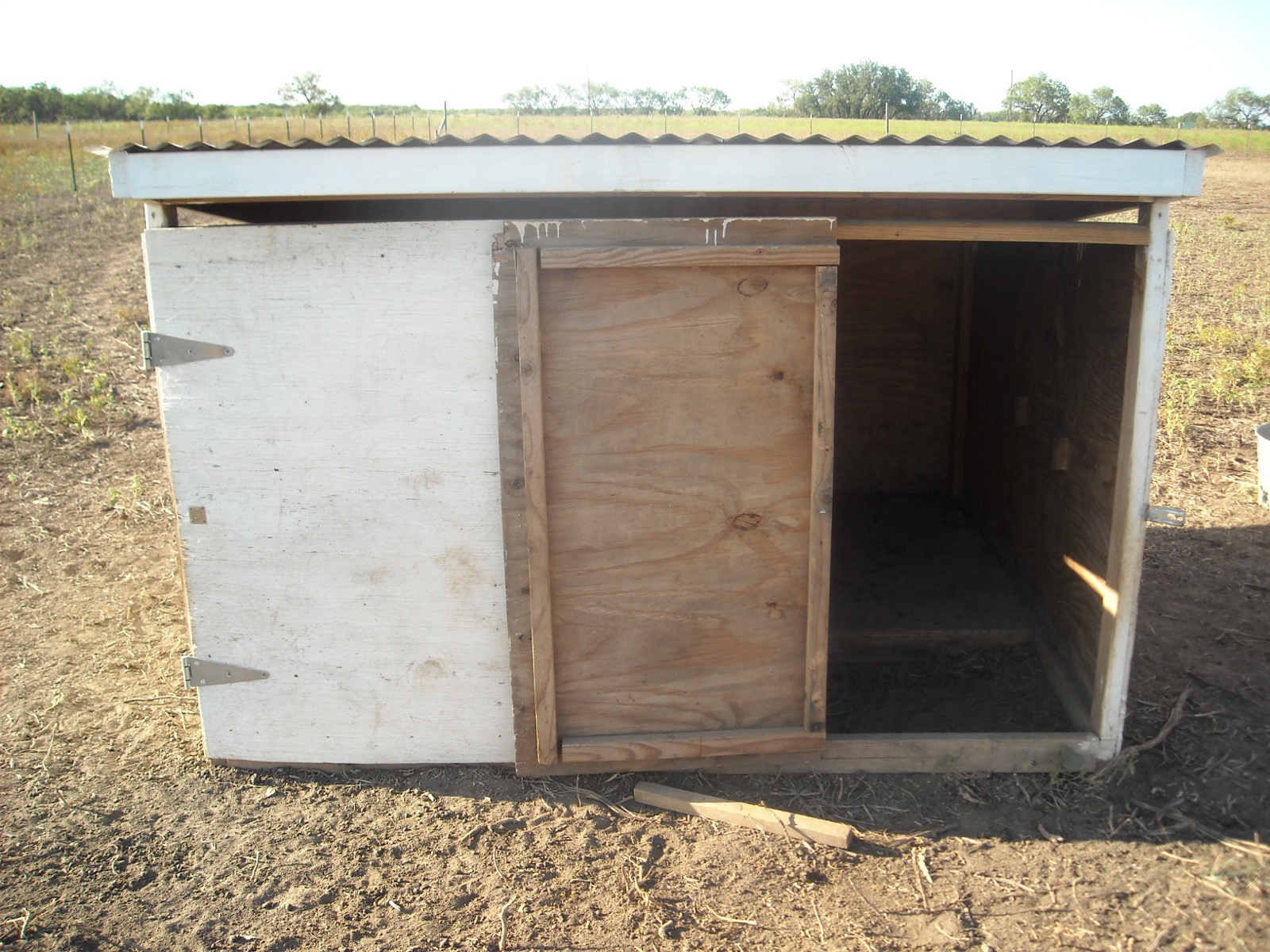 The forms came off the foundation this afternoon, so this weekend, the concrete will be cured enough to get the walls and roof framed, and if all goes well, we may even get the siding installed.  Things might be a little quiet on the blog during the rest of construction, but we promise, more soon! I have two Nigerian dwarf goats whom I have befriended over the last two summers on the island that I visit in Maine (I think I mentioned this). Awww, I love the name Trillium for a goat, but it's also my favorite wildflower here. Haha, no, I'd hate to drive my neighbors crazy with the sound of goats stuck in the fences. Llamas can be very effective guardians, especially toward coyotes, but not as much for Mountain Lions. I can be slow to get projects under way here, but that's because I have a tendency to overdo the homework first.
I thought I heard something this morning ?? I think I tend to write everything down, just in case I have to do it again. One of the reasons I enjoy your blog so much is because of your animals, as well as your garden.
Clare, I always admire the thoughtfulness and care you put into planning all of the aspects of your farm. Neither the service provider nor the domain owner maintain any relationship with the advertisers.
I might be happier in an R-40 insulated structure, with triple glazed windows, but the goats are not. It's easy to clean, and with the addition of a waterproofing agent in the concrete mix, the floor will stay dry.
I've always told my husband that if we ever live where we have enough space I really want pygmy goats, I love them. Dairy goats certainly do require an extra level of commitment, both for their care, and of course, milking.
The biggest issue here for a Llama though, is it would require a barn, and an enclosure, that is an order of magnitude larger than we're planning to build.
Of all the cheese we eat, I think we eat goat cheese the most now, so I'm sure we'll be eating much more of it soon!
He's a very healthy, well-fleshed feline, who seems to be particularly enamored with our rooster, Frodo.
You can just milk once a day, but overall yields are better with twice a day milking, and some goats are probably more comfortable being milked every 12 hours too. In case of trademark issues please contact the domain owner directly (contact information can be found in whois). So far we've met the parents, but meeting the kids the first time will be extra special! I would just love to sit on the covered deck in the rain, that would be my little bit of heaven. Most goats I've seen with their heads stuck have horns, and get caught when they try to pull back. Not to mention, we have a horrendous number of ticks here in the spring time, and digging for ticks under all that fur could be a tremendous challenge. I like the photo of the bobcat by the wheel of the vehicle…as if he is a housecat…cute!
Bob has no qualms about making it clear whose land this really is ?? We do love seeing him though, and that day, resting in front of Mr. They are very funny because to get them to come all you have to do is disappear around a corner. I can just envision Trillium and Lilac playing hide-and-seek with you, and can't wait to play a game or two of that with ours too! Our fence for the enclosure is most likely to be chain link, so the holes will be quite small. The enclosure needs to be covered, and chain link is actually strong enough should an enterprising mountain lion jump up there and try to stand on it.
Because we have restrictions here, we are limited to number of animals we can have, but goats are on the long list.
I agree, CHEESE…I can't wait, I just hope I have time to get the spring garden planted before the doelings arrive!