Looking at my space of about 10 x 22 feet, there are basically two general options to the shelf idea: I can be inside a ring of shelves or I could put me outside of the shelves.
With a design placing me outside the shelves, the strategy for my space is to make the layout as long as possible to have the most long and straight runs.
My track schematic strategy had always been some kind of dog-bone with reverse loops at both ends holding hidden staging.
Knock-down package, plastic bubble film with carton,safety for long-distance transportation. Presenting the railroad along a relatively thin space without the railroad circling back on itself provides a far more realistic presentation. I built a mock-up to test how it would look and convinced myself the effect was satisfactory.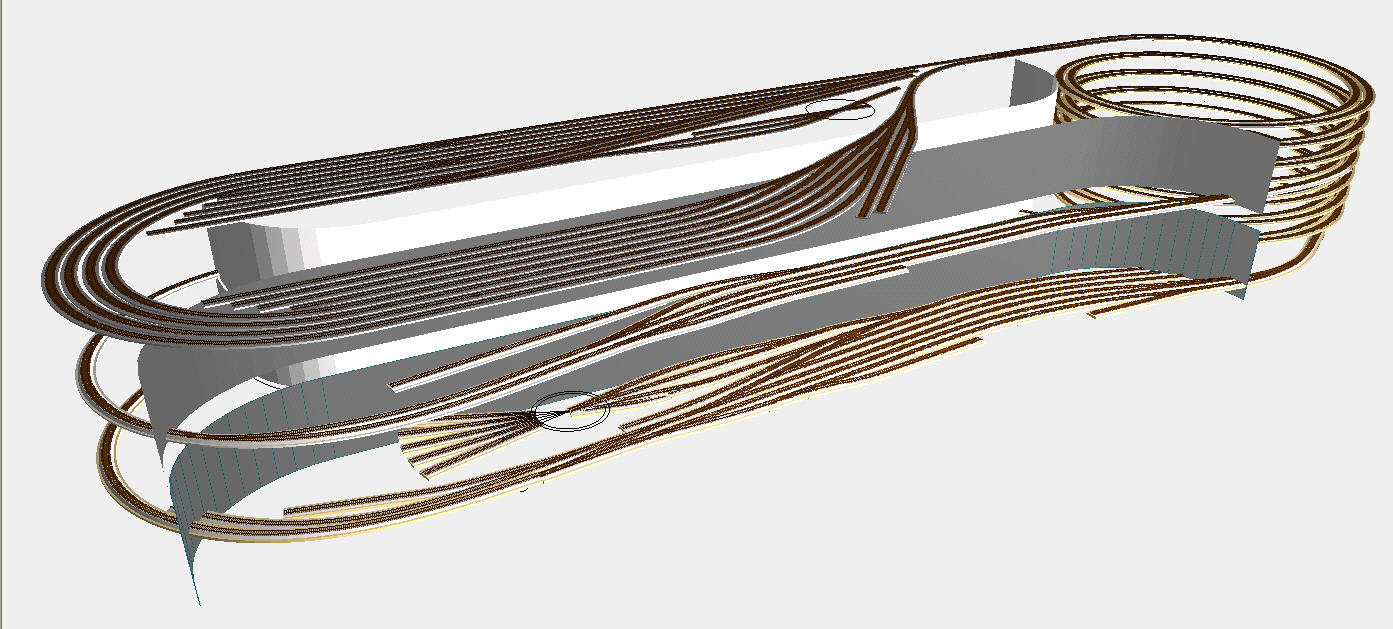 As I studied my options I struck upon the thought of adding a third but very thin level to provide my reverse loops and staging.
This site documents my model railroad project and also serves as an outlet to share my collection of historical images of the Great Northern Railway and sister roads. The other thing I like about shelves is they work great for multi-levels which is a great way to pack in more layout in the same space.
The relatively narrow width dimension also meant the there would really be a lot of corners with little straight track in-between.
I decided to go a little shallower on the second level to provide better viewing of the lower level. The beauty of the helix is that once you have paid the price for the space you don't use any additional space for additional levels.
The helix would also take a large space out of the corner of the layout making the space inside the layout a bit cramped. Helixes eat a ton of space so there is a trade-off between the extra space and the added real estate. I played with a number of design with the shelf around me strategy but did not really like anything I can up with so I turned my designs towards putting me outside the shelves. Put a shelf on both sides and double deck it and we get about 56 linear feet of scenic railroad.