Published 07.10.2015 | admin
You must have JavaScript enabled in your browser to utilize the functionality of this website.
These reclaimed wood letters would be adorable as a monogram above the beds in a shared bedroom.
I am so unbelievably excited that this week is finally here, and there are some FABULOUS surprises in store for you!
I also picked up some white paint, pink glitter, and pink rhinestones while I was at the store. The letters looked super cute with the scrapbook paper, but I wanted to add a few finishing touches to really make them stand out!
In place of the letter O was a sweet little flower, and there were three small holes drilled into the top of the flower.
There were two extra pieces that came with the flower: one went on the base of the flower pot and one went over the flower to add some dimension. I even had enough scrapbook paper left over to add a sweet little banner behind the letters.
Now my home is all dressed up for Spring, and I just have to wait for the Spring weather to get here! These letters were so fun and easy to decorate and make me smile every time I walk past them!
Make sure to come back tomorrow for the You Ask & I'll Tell answers and another awesome giveaway! I really love all of the projects at Wood Creations, it's my favorite store of all time! I couldn't even sleep last night knowing all the fun that's going to happen this week! There was some sawdust left on the letters, so I gave them a light sanding and wiped them thoroughly to remove all the dust.
I took some bright pink wire and wrapped it around a pencil to make little curls to stick out of the holes. I used pink and white scrapbook paper for the base of the flower and added pink glitter to the add-on pieces.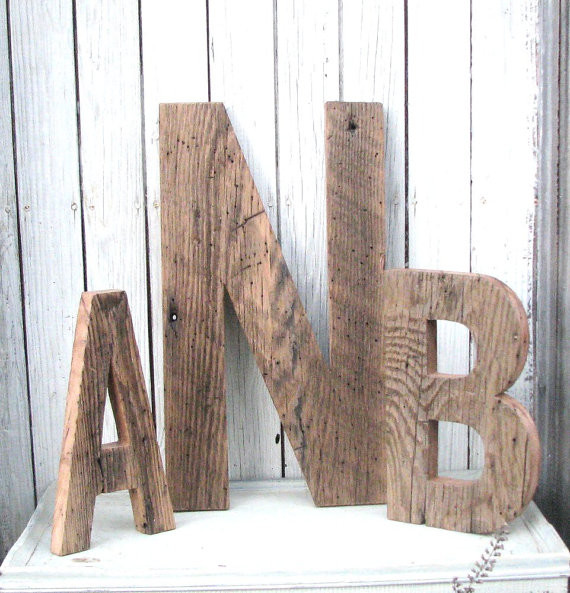 If you would love to have one of these sets to decorate for your home, head on over to the Wood Creations Online Store where you'll find all kinds of cute things to decorate! That being said, make sure you're following Love Grows Wild so you don't miss a second of the excitement! I thought it would give everything a cohesive look once I added all the fun scrapbook papers. I applied a layer of Mod Podge to each wooden letter and carefully placed the paper on top.
Make sure to line up your edges well because the Mod Podge is not very forgiving once it sticks! Once it was dry I simply shook off the excess and poured it back into the container to use another time.