Published 13.07.2015 | admin
Lovely and clean looking laser etched wooden business cards, created for a woodworking company.
DETAILS: This is a Freelance project that i carried out from initial design concept and artwork creation through to production by working with a vendor that specializes in wood laser engraving.
Woodworking and Woodturning project instructions, plans, tips and videos by Matthew Wilson.
You can use a hand-plane to get the edges smooth then sand, but I just used my belt-sander, then sanded by hand the rest of the way. First mark a center line from the top of the card box down to about a third of the way towards the bottom. I sanded to 220 grit and then buffed them with a 3 stage buffing system (the last stage adds carnauba wax) followed by a home made wax I made.
This is a couple of business card holder I made for a locale wood supplier I bartered with in exchange for some wood.
DISCLAIMER: Any posts on LJ are posted by individuals acting in their own right and do not necessarily reflect the views of LJ.
I know I can email the adobe file, as I did email it to a fellow woodworker in Minnesota, so I guess if anyone wants a copy, just send me your email address and I will forward it to you.
You must have JavaScript enabled in your browser to utilize the functionality of this website. Project: Ivy RiverRemodel and major addition to a home that had been built with the south side facing, and very close to, a bank so steep and high that the home received no sunlight from the south.
Holes were drilled into the corner of the cards and they were combined with glossy prints of Walt's wood creations.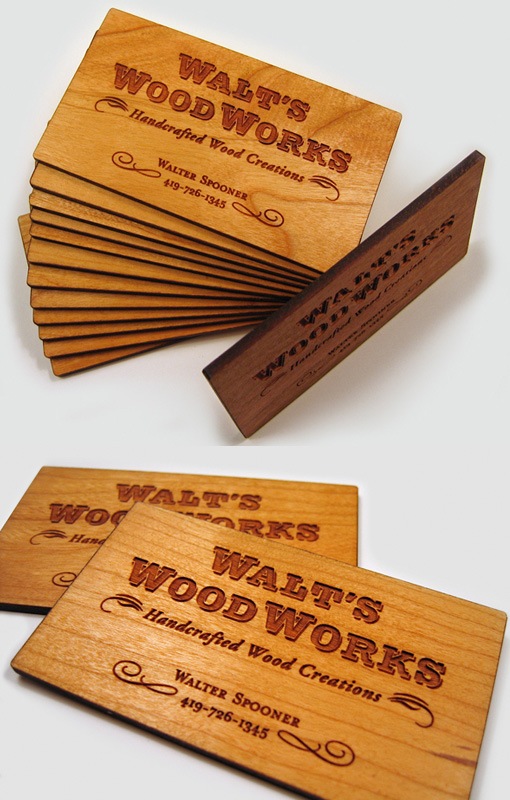 The homeowner wanted to expand the living room vertically to get windows and a gallery up into the sun, add a carport, and make the exterior of the home more durable and maintenance free.
After I took this picture I waxed it with Renaissances wax, it took out the residue from the engraving. We have made about 100 all together of them in just about every exotic wood that you can get from your local lumber supplier.