14.01.2014
If you have any question about this Buy THIS Now Classified Ad Item, please contact the member.
Walthers is now adding several new car types to their initial series of six Pullman heavyweight passenger cars introduced in 2004-5. As passenger train speeds increased and air conditioning became more prevalent, the traditional open platform observation car began to lose favor as patrons sought more comfort and safety, and the railroads sought space that was usable in both fair and foul weather. Plan #3975C was for cars with a 3-compartment, drawing room, buffet, lounge, sun room configuration (some of the other #3975 versions had just 1 or 2 compartments, and some of the 1 compartment cars had a barber shop). The interior details of the Walthers car shows sharp, defined construction from individually applied pieces, raising the bar in current passenger car model offerings. These ready-to-run cars use the same modular parts design Walthers introduced on the first series of cars. A benefit of this design is that Walthers can customize these cars to a wide variety of specific prototypes. Another feature of the Walthers cars is that they come factory ready to accept a choice of lighting systems.
The reviewers' experience with several cars of the original series, as well as with this new solarium car, was that the car interior vestibule bulkheads and some of the interior partitions are too tall to allow the roof to nestle back down against the car sides with the lighting unit installed. These are excellent models of heavyweight passenger cars with specific, identifiable prototypes. We interviewed Craig Martyn, owner of BLMA, and got the rundown on his new railcar announcement - A Norfolk Southern TopGon in both N and HO scale. One question, though, how does Craig get all those cute girls to work for him in his booth? Rapido's fantastic HO Turbo Train was their first model, and their line also includes many smoothside HO passenger cars. Passenger cars seem to be the hobby trend lately, and we found Walthers to be no exception.
Walthers has recently released H1044 - no sound or DCC in this release - the DCC H1044 units will be coming from Walthers by the end of the year.
Walthers showed us their big centerpiece announcement: their new Railshop theme series, which includes a very nice fully motorized transfer table. Marklin showed us many of their new products at this show: a handsome 1910 Bauden Pacific with crisp detailing and a clear unobstructed view under the boiler just like the real thing - very nice! Markin has many other new releases as well - watch for the forthcoming Train Show interview with Marklin in MRH Theater for all the details.
TCS has incorporated back EMF into their entire product line - which is something they've been endeavering to do over the last year. TCS said customer feedback on their new back EMF enhancement indicates TCS has hit one out of the park with the BEMF - it's the best performing BEMF many customers have ever seen in a DCC decoder.
TCS recently began releasing new drop in circuit card replacements for N scale locos, making it easy to equip N scale locos with DCC.
The line needs no jumper setting or other complex configuration and it includes 30 amps of surge current to deal effectively with the current hungry sound loco problem. CVP has introduced another DCC layout power-side product: the Zone Share, allowing you to subdivide a given zone into 4 subzones. We have at least an hour of video footage taken of the many layouts on display at the National Train Show. I found the #1 gauge trains (1:32 - 600% larger than N, 300% larger than HO, and 150% larger than O) to be especially fascinating - their sheer size gives you a sense of heft and mass you just don't get in any of the other scales! I flew home Saturday night with over 4 hours of video footage from the Train Show alone to edit, not to mention having about 10 hours of other convention and clinic footage to edit. Over the next 2-3 weeks, I expect to be be editing this footage down into perhaps 8 hours of video you can watch in MRH Theater.
Message: I am 48 and wish to model Costa Rican electrics but there is almost nothing close to those out there. Message: I am 45 and model a railroad that ceased to exist about 4 years before I was born (M&StL). Message: I am 32, got my first train when I was 3 and have always had a train of some type. Message: I'm 56, have modeled the 1970's, the 1950's and currently are modeling the 1900-1905 era (converting the layout from 1950 to 1900).
Message: I'm 66 and remember steam from visiting Altoona and coal runs on the Irvona secondary. Message: I am 33, I have been to MANY steam operations, and I can not imagine modeling without or a caboose. Message: I'm 46, and living in the UK, so with all the preservation railways, live steam is never far away. Message: As of Saturday, I'm 42, but I never seen steam in action until I witnessed Milwaukee 261 in the mid 1990's. Message: I must say, Victor expresses what is so wonderful about steam locomotivesin a way that I never thought about. Message: I'm 38 and I model the era of my youth the 70's into the early 80's Seaboard Coast Line. Message: I am not yet 30, and even though I model two eras (early 50's and modern), I have to admit, my love is still for high-stepping steam.
Message: I'm 41 and I was just old enough to experience Tasmanian steam which was still used on excursions and the occasional suburban run when I was a boy. Message: 45 years old and my kids and I run one steam engine, the J-Class 4-8-4 in N&W colors for excursions on our Norfolk Southern inspired layout. Message: I am 41, I grew up in the UK and fortunatly preserved steam railways seem more abundant than here in the US. Model railroading is a fun and enjoyable hobby for both young and old, and now you can have even more fun thanks to Amtrak's 40th Anniversary inspired HO scale model trains.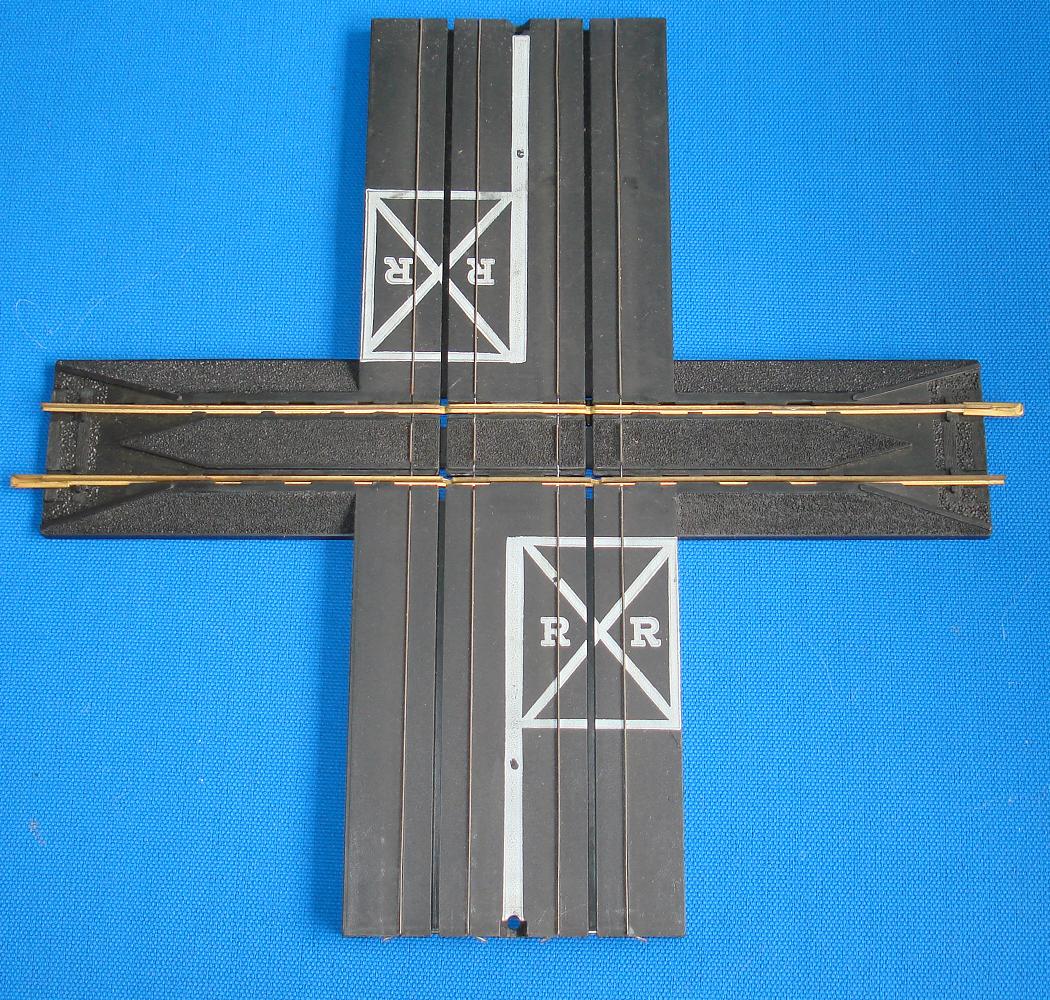 A big thank you goes out to Philip Shaw, John Swanson and the Northern Virginia Model Railroaders Inc. Back last August, we received the preproduction samples of some of the model trains we had produced especially for our 40th Anniversary and that are currently available for sale in the Amtrak Online Storea€"and accomplished model railroader Howard Zane graciously allowed us to photograph these models on his phenomenally realistic model railroad. Youa€™ll notice our miniature version of the 40th Anniversary Exhibit Train, with P40 #822 and F40 #406 leading the crew car Pacific Bend, Display Cars and 40th Anniversary Store Car, as well as Heritage paint P42s number 66 in Phase II and number 156 in Phase I. We recreated a photo lineup with the three Heritage paint model locomotives similar to the full scale version we held on Amtraka€™s 40th birthday in Washington, D.C. We are still proud of the sneak peak at these awesome models, although some of the models had minor features that would not be the same as the production run.
In addition to the Amtrak 40th Anniversary themed models shown here, we also worked exclusively with Walthers to bring you models of our single level equipment in the current Phase IVb paint scheme. The Exhibit Train pulls into its next stop with a sizeable crowd on the platform to welcome its arrival. P40 822 leads the Exhibit train around a super elevated curve after emerging from a tunnel. Modern trains have come a long way since the age of steam and heavy weight passenger cars (as seen in the foreground). The HO scale model Exhibit Train negotiates a sweeping a€?Sa€? curve before pulling into the depot.
No matter where the Exhibit Train travels, people always stop what theya€™re doing to take a look. The colors on these models were matched to the real thing to provide the highest level of accuracy. Each of these cars is ready to be run on any HO train layout or could be displayed in any train collection.
They announced more new cars at the convention, which includes a baggage express car and a new steam generator unit.
Marklin commented that many American modelers who are into modeling steel operations purchase these slag cars, cut off the bumpers, kitbash them a bit and make them look like American slag cars.
CVP offers many new ZoneMaster booster configurations - a single zone 7 amp booster, a continuous 7 amps booster with auto reverse, and a dual zone 7 amp booster also with auto reverse built in.
The line has adustable trip currents, an audio tone in the event of a short - and on the multi-zone models, the audio tone varies so you can tell which zone has shut down just by ear. Each zone has its own audio tone when a short occurs, and the zone share also includes auto reverse management for reversing loops. The layouts cover the gamut: Z from suitcase size to massive, N scale, HO scale, S scale, O scale both scale and tinplate, and some massive #1 gauge trains running on a modular display layout.
We appreciate your support and encouraging words with this effort as we try to bring you the best in model railroading information via the internet.
You and your crew have done a great job conveying the atmosphere and details of the convention.
I don't really model anything later than mid 80's.Earlier in my HO days I concentrated on 60's to 70's Lehigh Valley and related. I actively model the Conrail of my youth, however, I spent enough time at Strasburg as a kid to have a real love of steam. Besides, I've been in the United States for almost 20 years and diesels and their easy availability are mostly what my loco colection is composed of. I have found that as my modeling skills improve, I now often spend more time researching projects than it takes to build them (if I even get to the building stage).
I recall seeing two dead steamers on the garden tracks at the Rossford roundhouse in 1962, and family legend has it tha we saw a CNW steamer pushed into commute service about 1959, right after we moved to Chicago.
My 4 year old has been in the cab of a Galloping Goose, in a car that was part of the San Juan pulled by a C-19, and has had a tender ride on a 3 ft gauge steamer built in 1955 (Disneyland RR #1). About 25 years ago, I modelled exclusively steam the British "Great Western Railway" was my first love, and I did volunteer work on my nearest preservation line. 1973 onwards) but I understand the allure of steam, and enjoy watching preserved engines at work.
For most of the formative years of my youth we watched with awe and excitment Canadian National Mountain 6060 pull excursion trains over our heads.
I began my railroad career 41 years ago on the Illinois Central Railroad about eight years past the retirement of the last of steam. However if I can ever run across a Con-cor American Freedom Train GS-4 I will definately pick it up.
My modeling preference would be the "Transition Era" but my Alabama and South Atlantic Railway is set in the now era for reasons which I have expounded upon on other occasions and will not bring up again.
Not that I have anything against steam and I've seen a few (CP 2816 for example) in operation and they're great, but I go with what I grew up with. With these exclusive models, you can run your own 40th Anniversary Exhibit train, Northeast Regionals and other popular Amtrak trains! Head over to the Amtrak store pick yours up today, as there are limited quantities of these models and they will only be available through Amtrak. Marklin also has their new 01 Pacific Steam loco (from about 1920) on display in their booth - another new release for them. They demonstrated some N scale locos for us, and I have to say I'm very impressed by the slow speed performance of these TCS decoders.
Then some D&H through the 80's.Now I'm working in N on Maine Central (mostly)with a dual conectration, 70's diesel and 50's steam. Not quite enough to divert too much time towards it, but the long term layout plan definitely has a home for a steam tourist road.It's funny how Strasburg has already been mentioned twice, four posts in. A couple of years ago we flew to Scranton to take a steam excursion over the Poconos to East Stroudsburg. I recently took myson on his 5th b-day on a short excursion ridebehind the Flagg Coal 0-4-0.
When I had a bigger house and was into O ga., I had Pennsy steamers and loved watching them and listening to them, but I don't care for N ga.
I have been in the cab of a Royal Hudson and have seen 4449, 844(or 8444), 3751 and 3985 perform. Steam was a natural part of my railway education.I love steam and having a 1970's layout, excursions are a large part of the fun !
However, one of the 700 series, consolidations, very similar to tne Bachmann engine (they never called them "connies" that's a modelers nickname for them)was last used on a an IC branch in Illinois and so I slide the date forward a bit to use it as a restored locomotive in contemporary times. I've seen prototype steamers like 4449, 844 and 3695 at railfairs and such, but sadly, I've never seen a steam loco at speed.If I were to switch to HO, I'd model the early 20th century, with it's modern 4-4-0s, 2-8-0s and 4-6-0s (I LOVE Walther's HO scale Russian Iron American!)It's just my opinion, but I think the steam locomotive is the closest thing man has come to creating a living machine. My dad was a road engineer, who happened to be the last steam-qualified engineer on his division when he retired. This is one of the few working steam engines that I saw and still remember from my childhood.
Little toot-toot 0-4-0 engines, I don't give much thought to.I don't own any steam locos in my roster yet, since they're pretty pricey, but without a doubt those big Western steam icons I mentioned above would be on my list. Dunno what it is, but I've always had a certain fascination for older things - just ask my wife (Ouch! You can even create your own fantasy consist and let your imagination run wilda€"another fun part of model railroading. Unfortunately, the N scale bridge is already sold out, but the HO scale bridge will be available soon. Walthers is also releasing the two remaining cars in the Milwaukee Road Hiawatha series: the skytop lounge and the superdome - as well as a planned offering of the Hiawatha cars in UP yellow and gray. However, a few posters worried about the future of our hobby, so now I want to know who on the forum has not reached this milestone.The second thing is a matter of pure curiosity.
The 70's part is pretty easy since Atlas keeps making MEC stuff and the 50's part isn't too bad as long as I'm not too picky about certain details.
I like diesels, but steam is more interesting to me, and the transition era has a great variety of steamers. This summer we were up in Owosso to see the great steamers that were on display and running there. Seeing, or rather FEELING, the 611 pulling excursions through town hooked me on steam for life. Along with the Family Lines steam special pulled by the 614 Greenbrier which ran in 1980 if I remember correctly. If you're an HO scale modeler and you want this beautiful bridge, don't delay or you may miss out!
Rapido's cars have incredible underfame detail - and we learned the secret to how the owner is able to get such great detail. I haven't the foggiest idea what a "Hiawatha" has to do with an "Atlantic" and any attempt to figure it out would divert finite cognitive resources from questions whose answers I actually seek. MEC ran a lot of 2-8-0's, 2-8-2's, 4-6-2's which can be approximated pretty well with Bachmann, Model Power and Kato products although an apporpriate 10 wheeler would be nice. I briefly dabbled with the Piedmont and Northern rr in the early 1990's which was the rr that my dad hired out with. I can still vividly recall seeing my first steamer, a 2-8-0 camelback, as it pulled into the station at Plainfield, NJ. With our engineering technology, we should be able to use steam more efficiently than oil or maybe we should hire Chinese engineers to come up with a working solution. I also don't know how many of my fellow whippersnappers are just as confused on this point. As long as I'm willing to chop up tenders scrounge parts from sources and can get the right decals I'm satisfied. I always liked the Daylight scheme and its my new fave loco, which will see plenty of excursion service itself, even if I did not get No. I do have amodern consist for my son to run at N-Trakevents but it rarely sees light at home. I spent a fair amount of time at one point in my career as an engineer pilot on a few excursion engines and there was a reason the railroads readily got rid of them and most engineers never missed them.
I also was fortunate enough to have worked safety positions on numerous Norfolk Southern Steam excursions in the 1980's and 1990's.
It was fascinating and frightening all at the same time.I flattened my self against the brick station wall and hoped for the best. When I look back to my youth I think of been fortunate to see diesels pulling commuter trains into London, everything now is electric.I can't tell one steam loco from another either, but I like them all, from the smallest tank to the UP Big Boys. 4449.I do understand the fascination of moving siderods, but also think the subtle variations of diesels and the big variation in paint schemes from basic black more than make up the difference. To me it seems like they all are a compromise of one thing or another, so I stick to diesel power.
Steam, yes there are some beauties but for me I'll stick with GE's EMD's and the mighty ALCO. I was ready to go home as soon as the loco started to move and steam & oil from the cylinder cocks went every where. And of course, there are so many restoration lines there that steam is never far away.Oh yes, and we saw the Hiawatha cars and observation at Trainfest this summer so I know what one is.
The response was thatsteam isn't reliable and can't pull the long trainsthat people want to see.