07.06.2014
Ditto the bottle case saga - Pictures and stories make you think about what's beyond the photo. Hey MikeC, I'd love to hear more about your pastels and what kind of cleaning cloth you use for the grass.
The terrain in that photo is made with water putty, crushed rocks and rock dust, and crushed shell grit, painted with various greys and browns, with powdered earthy brown, raw sienna and neutral grey artists pastels rubbed on with my fingers after the paint had dried. A dusky selfie, just before the night-time photo session at Streamliners at Spencer (OFFICIAL).
Just so people know, we're talking network TV-quality video documentary of an historic event here. We had a crew with two cameras and shot about 10 hours of footage over four days of the event - more than any other media outlet. Ed Dickens, Union Pacific's Senior Manager of Heritage Operations, discusses light repairs made to EMD E9 #949 before the opening of the event.
AND If you like trains and you're not subscribing to TMTV, you're really missing out!
The Conrail MOW - Signal Crew are scratching they're heads on how to re-wire the relay box. Andrew you caught the weeping habit of the birch really nicely! Very nice scenes Bill and Alan.
I have never tackled such an ambitious project, but then again I have never produced any video project as satisfying as this one. The roof details are excellent, as are the signs, bars on the window, air conditioner, etc.
Interviews were recorded with Doyle McCormack in the cab of his ALCO PA-1, and with folks from the Railroad Museum of New England who brought their recently-painted FL-9. There's lots of video of the event out there but no one was fortunate (or maybe as dedicated might be a more suitable description) to get as much behind the scenes coverage as we did.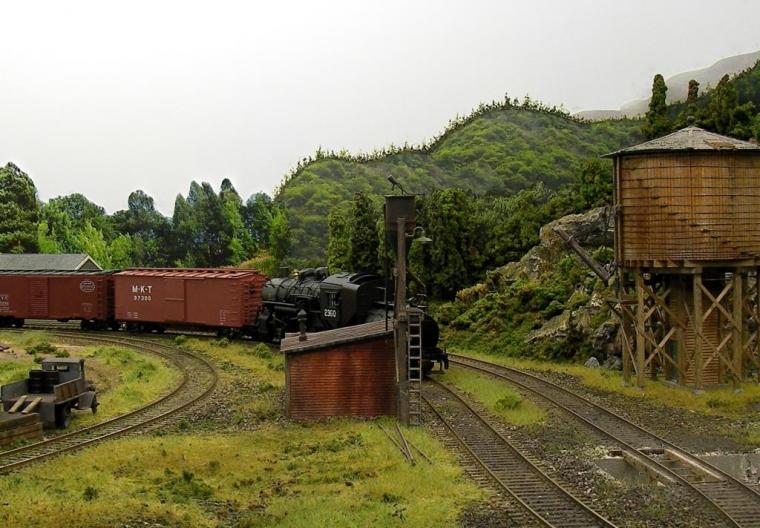 Watching it now I'm impressed with the importance of this event and feel so lucky that the handlers of these locomotives were willing to share their stories. I never would have thought that I would be sitting in the cab of a PA-1 talking to Doyle McCormack. His story will be up next weekend in part two, by the way, along with a visit with the locomotive wash rack crew, Wabash #1189 and a night photo session.