06.01.2016
Deloitte has been fined a record £14m for failing to manage conflicts of interest during its role as an adviser to collapsed British carmaker MG Rover. Last time I went to the Model Shop on Blenheim st, must have been the early 90's and there was 2 floors I remember.
The Model shop and both branches of Beatties were always on the top of the list of places to see. All rather sad really, another empty shop no doubt destined to become a bargain shop, Pret, chain coffee shop or something else similarly boring.
Cheers for looking, still can't justify the high price even with 30% off for the redbull, I'm a classic F1 man at heart.
That's some of my build stash waiting for the winter, of which 4 of the kits (and the diecast) came from modelzone so I'll be sad to see them go. In the late spring of 2011, Diecast Legends took on the mantle by opening a shop at 15 Cecil Court, just one minute away from the previous encumbent. Whether you're into F1, rallying or touring cars, classic racers or modern supercars, we think you'll find something of interest. However much you want to spend, we don't think you'll be disappointed; we reckon it's the best little diecast shop in the whole wide world. In his new position, Renwick will lead projects in the model shop to help visually convey HOK designs to clients using woods and plastics along with laser cutting and 3D printing.
He brings 25 years of experience in model-making, ranging from toys and consumer products to full-size architectural models. Deloitte gave corporate finance advice to the men and MG Rover, in addition to being the carmaker's auditor. I remember the building like it is in the pics you posted, it was still pretty much like that in the late 80's early 90's when I was in my teens.
We lived down at the coast and the only time I got to visit that model shop was when my parents took me up to Newcastle, and were prepared to go in the market! The shop is looking pretty bare now, although theres still quite a large selection of kits marked at 30% off, whether they'll reduce them further I dont know, but if they're closing on Friday I cant imagine they'll shift them (surely most people would visit at the weekend?). In fact, it might more properly be termed a boutique, but it's jam-packed with all the best replicas the diecast world has to offer.
We're just a minute from Leicester Square and Covent Garden tube stations, and less than two from Piccadilly Circus or Charing Cross. He began his career after attending Havering Technical College in Hornchurch, Essex, England, building upon his lifelong passion for creating beautiful and useful objects. With a particular affinity for working with his hands, Renwick has also built a road-legal car and his own home. I also remember from that time the very small but excellent little Model shop in the Mediterranean Village in the Metro Centre.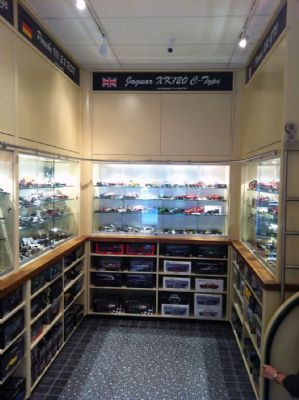 I got a big shock when I went back at the end of the 90's and found the whole block where the Model Shop was demolished!
I also remember there was a model shop on Clayton St but it looked like it had a lot of RC stuff.
We used to visit my grandparents in South Shields at least twice a year when I was a kid and I always made sure during the week's stay I had a day in Newcastle.
I went with a couple of mates as they wanted to look in the motorbike shops round the corner, I agreed to take them as I expected to have a peek in the Model shop! I also recall seeing the old chap who used to run the model shop on Park View in Whitley Bay behind the counter once, so there may have been a connection between the two? That's now St James' boulevard which leads up to the home of the greatest football team in the world! It was another chap who mentioned Metro Models - I did go in there once but would you believe I've only visited the Metro Centre three times in my life?