30.04.2014
Bill Aston may have retired in 1996 as the Metropolitan Transportation Authority's vice president for engineering but every Christmas he's back into railroading big time with a holiday twist.
His career put him in charge of everything from the first rehabilitation of Grand Central Station to stations, crossings, signal and power systems for the Harlem, Hudson and New Haven Divisions of what used to be the New York Central Railroad.
He doesn't need that kind of money to manage the transportation infrastructure he's in charge of now.
Around Thanksgiving every year, he starts gathering all the parts of an elaborate holiday train layout he stores in bits and pieces around the house every January.
There's a Reindeer Flight Training School, an ice skating pond, an inn for elves and a main station where trains pull up to the voice of a conductor reminding passengers to take their bags and listing the next stops on the line. While the three Aston kids were growing up, it was just the Lionel set chugging around a simple track under the tree every year. When he went to a model railroaders' show in Head of Harbor, he found even more inspiration — the time to expand his stock.
One has to wonder if all along during his engineering career he really had wanted to be the guy who sits in the locomotive with a hand on the throttle, not the guy deciding which ones to buy for the MTA.
His grandkids have loved the grand display — it's part of the Christmas tradition for them — but Mr.
Really superior day, this is the genuinely superb site, I have plummeting in adore studying many of your posts and threads contained after the location, sustain the wonderful work as well as hope to learn a lot more exciting posts from the time to come.
Kick off the holiday season with a visit to Morris Arboretum's Holiday Garden Railway opening Friday, November 22, meticulously decorated and constructed from all-natural materials. As twinkling lights switch on and holiday attractions open for the season, make time for a trip to Chestnut Hill's Morris Arboretum to take in the gorgeous gardens and whimsical Holiday Garden Railway.
Opening for the season on Friday, November 22, the railroad includes a quarter mile of model railroad track featuring seven loops and tunnels, 15 different rail lines, two cable cars and nine bridges — including a trestle bridge you can actually walk under. Those who know the Philadelphia cityscape should take a close look at the miniature village, too. This year, the Holiday Garden Railway opens Friday, November 22, the Friday before Thanksgiving, and is open daily from 10 a.m. On Saturday, November 23, the arboretum hosts a festive opening day celebration for the railway with crafts for kids, carolers and more from 1 to 3 p.m.
Also, while you are at the arboretum, stop by the Shop at Morris Arboretum for holiday gifts made from natural, environmentally friendly materials. The first-ever Chinese Lantern Festival in the Northeast United States will fill Franklin Square with more than 25 illuminated lanterns through June 12. The celebration of all things quirky returns to East Kensington with more than 200 arts vendors, 15 food trucks and its signature parade of wacky, human-powered machinery. Aston claims he does it all for the kids — a grown son and two daughters, seven grandchildren, ages 24 to 12, and one great-grandchild. That obsession entered his head after his daughter gave him the first structure in the set-up, a small station.
From a Levi's Director of Marketing to Head of Marketing, Facebook, this lady should be a marketing genius. The display includes teeny replicas of Philadelphia-area landmarks made from all-natural materials. Thirteen years in the works, it includes eight trains, about 90 lighted buildings, 140 feet of track, a couple hundred figures of people, elves and other characters, 40 reindeer, a dramatic ridge of snowy mountains carved from Styrofoam he found by the side of the road and a waving Santa who's about to go airborne with his team and sleigh.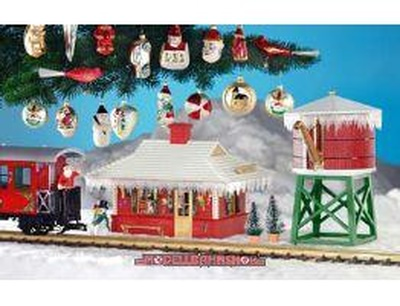 But if you watch him comfortably kneeling on the rug, firing up his Long Island Railroad  "Atlantic" or G55 or DV1 locomotives or his New York Central "Hudson" engine, you might get the impression he's as much of a kid as they are … or were.
They gave it to Bill when he and his wife Rose Marie began to raise a family soon after their marriage. Aston until years later, after he'd retired and the couple had moved from Huntington full-time to their former summer house on the Peconic Avenue waterfront. The work took him and Rose Marie from Georgia to Iceland to Rhode Island and Washington, D.C.
For example, look closely at Independence Hall and you will notice pinecone seeds were used for shingles, acorns for finials and twigs as downspouts. Aston's parents bought for their two boys around 1936, when Bill was an infant and his brother was 3.
He planned the underwater sea lab at the submarine base in New London and for a time was in charge of planning for the Brooklyn Navy Yard. As the Lionel motored around the track, "She just played with the lights," he recalled, and seemed delighted. It wasn't until 1963 that the Navy based him in New York and they were able to settle down and buy a house in Huntington.